By: Lauren Davis
Do you have any friends that are traveling the world and teaching English abroad? Or perhaps you have a few acquaintances or friends of friends that you've seen posting cool pictures all over Facebook from their time gallivanting around the world and teaching English. Maybe you've never met anyone who has left the country.
Either way, the demand for English teachers abroad is growing fast and even if you don't possess teaching experience, a degree in education, or even a diploma from a 4-year college, you can teach English abroad in any of dozens of countries with the training and qualification of a TEFL certification. Yes, there are literally hundreds of thousands of native English speakers teaching English abroad right now in major markets like China, Japan and Spain, but that doesn't mean you have to follow their steps exactly. If you're looking for an authentic experience, follow the advice of Robert Frost and "take the road less traveled." To help point you in the right direction, here are five of the world's best untapped markets for teaching English abroad in 2015.
1. Uruguay:
From the rustic traditions of the gauchos (South American cattle ranchers) to the elegant Art Deco architecture of Montevideo, the small nation of Uruguay retains all the old world charm of early 20th century South America. Often over-shadowed by its more famous, and much larger neighbors, Brazil and Argentina, Uruguay boasts among the highest income per capita on the continent and its strong economy has created a growing demand for English teachers. Yet, because it remains relatively unknown, the job market is less competitive than in nations like Argentina, Brazil and Chile.
If a small town feel in a big city is more your speed, teaching in Montevideo may be the perfect fit for you. Go days without running into another foreigner, wander the cobblestone streets and sip coffee on the street corner in a classic turn-of-the century cafe. At night, enjoy an authentic asado (local barbecue) dinner with a bottle of world class red wine or hit one of the local night spots for some dancing and music. On your days off, explore the countryside or take the ferry to Buenos Aires, which makes for an easy weekend getaway.
If you prefer the beach, head to the resort town of Punta del Este and find work on the coast as an English teacher for the summer, then head back to Montevideo for the winter months. You'll never get bored in this untouched gem!
Added Bonus: Uruguay is one of the few Latin American countries to offer work visas and in some cases, may even been able to line up a job in advance!
For more, check out: Staff Field Report: The Job Market for Teaching English in Uruguay
2. Morocco:
Prepare to have normality crushed in Morocco, as even the most seasoned travelers will experience many travel firsts. Seeing donkeys and camels instead of cars right off the bat was quite the shock for me , and served as an accurate introduction to the countries vibrant culture and unique vibe. Morocco is also one of the only Arabic speaking countries with a growing teaching market that isn't insanely competitive, so it's a great option for teachers without a Master's degree who are keen to discover this ancient and fascinating nation.
In many neighborhoods and villages, you can go a whole day without meeting another native English speaker, which will prove to be a considerably challenging yet moving and powerful experience. While living and teaching English in Morocco, you'll face an infinite number of firsts, from riding a camel to shopping in a traditional medieval suq (bazaar). Renowned for its exquisite cuisine, Morocco has been a major center of Arab and Islamic culture for more than 13 centuries and is also home to an ancient, yet vibrant Berber culture. Ever heard of a country that has a call to prayer 5 times a day? Well then go check out Fez, Morocco!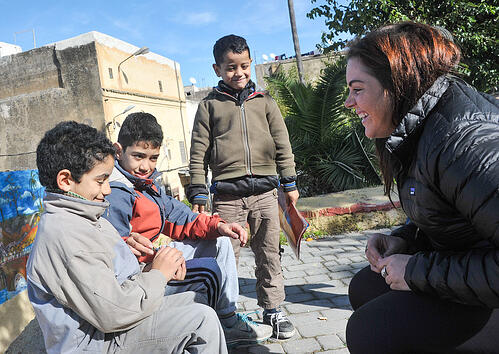 3. Nicaragua
Consider this Central American location in the following way: "Nicaragua is to Costa Rica as Cambodia is to Vietnam." Relatively untouched by tourism and undiscovered by retirees and cruise companies, Nicaragua is just beginning to emerge as a top teaching destination in Latin America.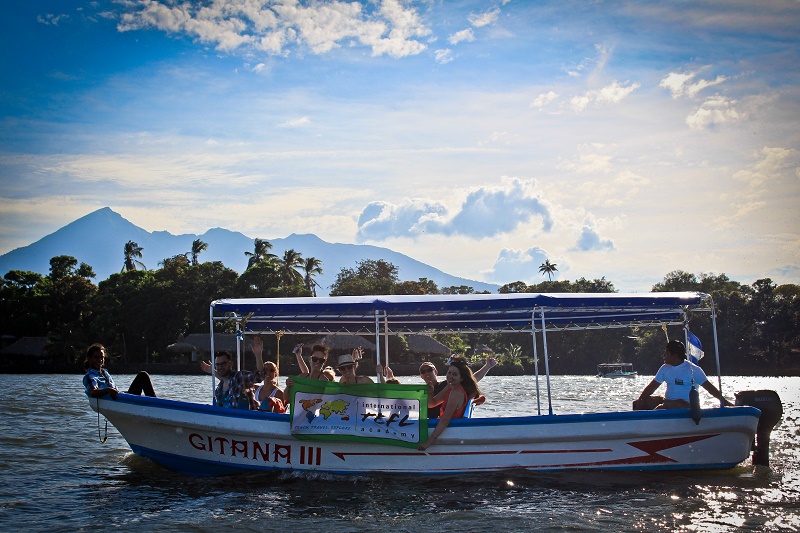 Ever thought about boarding down the most active volcano in Central America in the morning and then spending the entire afternoon surfing or cruising on a tropical volcanic lake? That's a completely realistic agenda for one living in Nicaragua. In addition the cost of living may be modest (many English teachers pay $150 USD a month in rent or less), but the local nightlife sure isn't. So spend your evenings dancing the night away at one of Nicaragua's many clubs, as the scene after dark is as vibrant as the town itself.
Added Bonus: Since Nicaragua is a relatively new teaching market that remains undiscovered by most foreign travelers, the job market is less competitive and you'll get plenty of practice speaking Spanish with locals and travelers alike!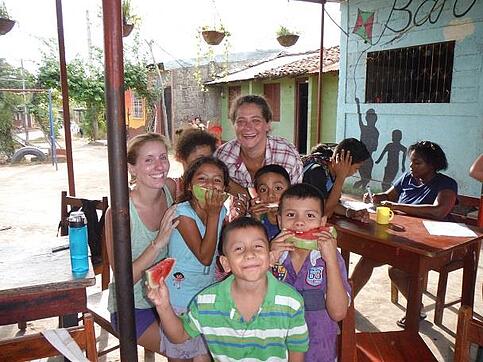 4. Taiwan
Taiwan may not be "undiscovered," but it's often overlooked by newly TEFL certified English teachers compared to its much larger neighbors, like China. Boasting a great combination of modern infrastructure and amenities with thousands of years of history and culture, Taiwan's high demand for teachers will provide you with the same lucrative benefits as other Asian powerhouse job markets (plus more hot springs!).
Taiwan is situated at the same latitude as the Bahamas, so get ready to scooter down the beach for weekend surfing and camping trips or head into the Yangmingshan National Park for a day of hiking with friends. If you're looking to learn Mandarin in a setting a bit more intimate than China, Taiwan is the perfect teaching location for you.
Added Bonus: You'll find some of the best socialized insurance in all of Asia. Want a $3 teeth cleaning at world-renowned dental facilities? No big deal.
5. Poland
Situated in the heart of the continent, Poland provides the perfect stomping ground for teachers seeking an authentic experience within Europe. In addition, as an EU member state and former Eastern Bloc nation that has experienced enormous economic growth over recent decades, as well as increased travel and international trade, Poland boasts strong demand for TEFL certified English teachers. For teachers looking to obtain a visa, employers there convert tourist visas to work visas once teachers are hired, giving you the legal right to work within the country.
Poland may not hold the same obvious appeal of some other European nations like Italy and Spain, but the nation is rich with museums and beautiful historic cities cities like Warsaw, Krakow and Gdansk. Having been invaded numerous times over the centuries, modern Poland stands as an enduring symbol of strength and rebirth.
Looking for more options? Here are more great options that you may not have considered:
Colombia - A no-go zone 20 years, Colombia is now represents one of the most dynamic economies in South America and one of the continent's top job markets for teaching English. Cities like Medellin, Bogota and Cartagena are fast-moving, cosmopolitan and offer some of the best nightlife in South America. Featuring an array of tropical beaches, lush rain forests and beautiful highlands, Colombia is one country where it is possible to line up a job in advance and there are
growing opportunities to teach in public schools in addition to private language institutes. Read more.
Republic of Georgia - Are you seeking an opportunity to teach English off the beaten path in Europe in a country where you won't be tripping over hordes of Euro-railing backbackers and dodging endless buses full of Japanese and American tourists? A former Soviet Republic located at the crossroads of Eastern Europe and Western Asia, the Republic of Georgia offers thousands of years of history and culture and operates one of the largest public school ESL programs in the region. Read more.
Cambodia - Less developed and more laid back than neighbors like Thailand and Vietnam, Cambodia is an ancient Buddhist nation in Southeast Asia that offers tropical beaches, lush rain forests and cities like Phnom Penh that are distinguished by colorful street life and old colonial charm. It is also home to fantastic ancient monuments like the ruins of Angkor Wat, truly one of the most remarkable sights on earth. As a job market for teaching English, Cambodia is a great option for those who do not hold a 4-year degree or citizenship from a native English-speaking nation. Read more.
---
Take Away:
If you want to teach English abroad and guarantee that you'll have a totally different experience than any of your friends, consider these fantastic, untapped ESL markets. Will they test you and force you tackle exponentially more culture shock? Perhaps. Will you grow even more and experience a more unique international adventure because you took a chance and paved your own way? Definitely!
Request a free brochure or call 773-634-9900 to speak with an expert advisor about all aspects of teaching English around the world, including TEFL certification, the hiring process, salaries, visas and more.
Related Articles:
About the Author: Lauren is from a one stoplight town in southern Louisiana. After Hurricane Katrina, she moved to Colorado and completed her degree in International Affairs at the University of Colorado Boulder. Although she had backpacked Europe,she wanted to really see more countries from a local's perspective! After graduation, Lauren packed a bag and traveled extensively throughout Asia before moving to Argentina. There she taught English for an international advertising agency to business professionals. During that year she created lifelong friendships with locals and travelers alike. Since 2012 Lauren has been helping wanderlust-filled travelers realize their dream of getting abroad.
---