must read
What is the EPIK Program for Teaching English in South Korea?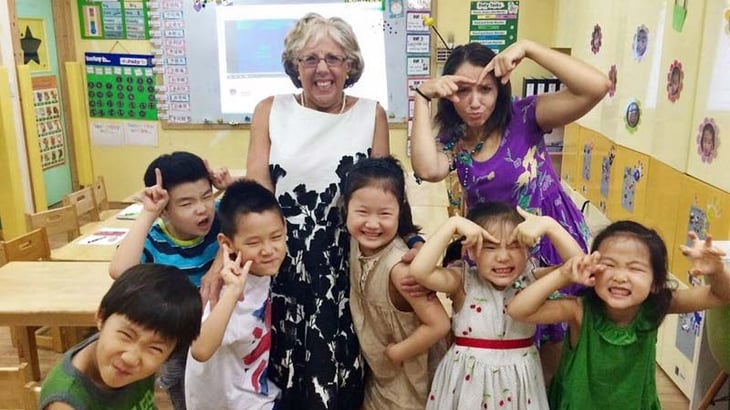 An Overview of the EPIK Program for Teaching English in South Korea
EPIK, which stands for English Program In Korea, is a teaching program sponsored through the Korean Ministry of Education. Accepted participants are placed in public school positions throughout the country, so while you can list your preferences, assignments are decided on a first come-first serve basis, and your location will ultimately be assigned to you. You can increase your chance of getting the placement you want by making sure to apply ASAP when the application period opens.
EPIK Program Overview
EPIK teachers will work at primary or secondary public schools in designated Provincial Offices of Education (POEs) across Korea, which will then determine what school the teacher works at;
Teachers typically work 8 hours per day, Monday-Friday, and average 22-25 teaching hours per week (the rest of the hours are dedicated to lesson planning);
Free housing, medical insurance, & roundtrip airfare, a one month's severance pay is provided for all EPIK teachers;
2-2.7 million won yearly salary depending on your resume and teaching experience with pay increases each year;
18 paid vacation days and 13-15 National Holidays off per year;
Participants may submit preferences for where they want to teach, but assignments are determined by the program and are given when acceptances are announced.
Eligibility for EPIK:
Applications are evaluated based on a list of criteria that are indicative of a candidate's potential for successful participation in the program:
BA Degree or above;
Native English speaker with citizenship from either Canada, USA, Australia, New Zealand, South Africa, UK, or Ireland);
Clean Criminal Background Check (CRC);
Meet all visa requirements for an E-2 or F-4 visa;
TEFL/TESOL/CELTA Certificate, BA or MA in Education, or a teaching license. Teachers with 20+ hours of in-person practicum are preferred;
NOTE: Applicants with interest in teaching English in Busan must have 50+ hours of in-person practicum hours with his/her TEFL course;
The Application Process for EPIK
Applying to the program is a lot like applying to a university or graduate school program. A majority of ITA teachers apply to the program via a recruiter.
The application can be found here and teachers are hired to start for terms in February and August. The applicant will be expected to provide information on their academic background; experience working or teaching children and young adults; and experience with living abroad. Applicants can expect to submit will also include:
Submit Main Application Form and email it to: epikapplication@gmail.com
2 Passport Sized Photos
Apostilled BA Degree or Above;
Original Sealed University Transcripts;
Apostilled National Level Criminal Background Check (CRC);
Copy of Passport Photo Page
2 Letters of Recommendation
Degree or Proof of Expected Graduation
Proof of Citizenship
NOTE: English teachers begin their assignment in either September or March. Applications must be submitted between Feb-July for the September start date and between Aug-Jan for the March start date.
Please consult the EPIK Website for more details on the application & acceptance process.
Is the EPIK Program Competitive and is Every Applicant Accepted?
EPIK is a bit more competitive program for teaching English in South Korea. Having an Internationally accredited TEFL Certification is a great way to boost your resume and validate teaching proficiency. Be sure to note that EPIK is not the only option for teaching in Korea, as a majority of International TEFL Academy grads go on to teach in private language centers across the country.
Is a TEFL/TESOL Certification Required?
A TEFL/TESOL certification is required for the EPIK program if you don't have a degree in Education, TESOL, Second Language Studies, or any forms of Education (Physical Education, Math Education, etc.) All applicants must qualify for at least a level 2 on the pay scale before signing a contract.
Program applicants are encouraged to pursue the certification as acceptance is becoming increasingly competitive and holding a TEFL/TESOL certification shows that an applicant has invested in and studied the methodology behind teaching English as a foreign language. It is also useful to have gained practical teaching experience included in your TEFL/TESOL certification as practicum.
Some other factors to consider regarding the question of whether you should get a TEFL certification if you want to teach in the EPIK Program (or elsewhere);
Your teaching experience will be far easier and more rewarding if you possess basic teaching skills in areas like classroom management, teaching methodology, and error correction. A primary complaint and reason for drop-outs in programs like EPIK is that participants without training feel lost and unable to cope with their classroom assignments because they are totally unprepared.
Your students will learn more from you and respect you more (as will your colleagues and peers) if you are trained and possess professional level teaching skills.
TEFL certification will provide you with the skills and qualifications to gain employment teaching English in up to 80 other countries worldwide and could very well qualify you for other teaching opportunities around the world.
Salary & Health Insurance
First year EPIK teachers on average, receive a yearly salary of 2-2.5 million won depending on your credentials and 18 paid vacation days. This is typically enough to live comfortably in South Korea while also saving between $500-$1000 per month. Teachers will also be contributing to the pension fund program and paying health insurance. Part of these costs are paid by the participant and deducted from monthly post-tax pay each month on payday. EPIK also pays for your initial flight to Korea as well as your flight back home when your contract finishes. EPIK also provides a resettlement allowance of 300,000 KRW.
Other EPIK Program Details:
Fully furnished housing is provided for teachers;
The program hosts an orientation session for all new teachers in Korea to assist with getting settled and learning the lay of the land;
One year minimum contract.
A journalism major at the University of Iowa, Jessie took the ITA Online TEFL Course and taught English in South Korea & Vietnam before joining the team. As one of ITA's most senior writers, Jessie is the author of numerous articles about teaching English abroad & TEFL certification, and she has spoken at various conferences about working & teaching abroad, including the Lessons from Abroad (LFA) symposiums in San Diego & Portland. Her articles have also appeared in such popular online publications as InternQueen.com.
Want to Learn More About Teaching English Abroad & Online?
Request a free brochure or call 773-634-9900 to speak with an expert advisor about all aspects of TEFL certification and teaching English abroad or online, including the hiring process, salaries, visas, TEFL class options, job placement assistance and more.