must read
8 FAQs About Teaching English Online
What is it like teaching English online? In this guide, we help you navigate the world of teaching TEFL online by answering 8 of your most common questions.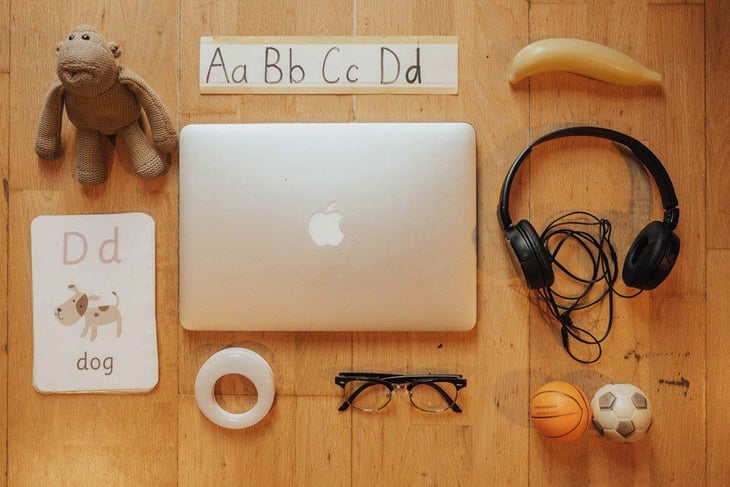 Are you looking for the ultimate side gig that enables you to make money from anywhere in the world, including the safety and comfort of your own home? Do you want to have a job that allows you to earn a sustainable salary while living a nomadic lifestyle moving from country to country? What about making a difference in the lives of others and connecting with people from all over the globe? If you answered "yes" to the above questions, then teaching English online is the job for you.
Online learning is a vast field, and here to stay as an integral part of all types of education, and as a business. From world-class universities to Fortune 500 companies, computer, mobile, and Internet-based training have become an important part of nearly all education fields, including English as a second language (ESL). In fact, according to Forbes, Research and Markets forecast that remote learning revenue generated globally will reach $325 Billion by 2025. In recent years, teaching English online to speakers of other languages worldwide has grown exponentially and shows no signs of slowing down.
Key Takeaways:
The field of teaching English online is enormous & fast-growing, offering many opportunities.
You don't need prior teaching experience or even a college degree to teach online, but you should get a TEFL certification for the best possible job prospects as an online English teacher.
Teaching online offers convenience and flexibility and you can do it from anywhere in the world as long as you have a strong internet connection.
Now that you know a bit more about the teach English online industry, Let's take a look at your most common questions about the exciting field of online English teaching.
1. What Is Teaching English Online?
Let's start with a definition:
What does it mean to teach English online?
Teaching English online is teaching English as a foreign language (TEFL) to a non-native English speaker over the internet through a computer and a webcam. Students can learn one-on-one or in a small group, and the cost is usually relatively cheaper than an in-person, face-to-face ESL class.
In many cases, both students and teachers can set their class times and schedules, and the teacher can teach from whatever location is convenient for them. In other instances, schedules may be set by a school or university. All types of educational institutions offer online English classes, including grade schools, online teaching platforms, and even corporations. Individual students may also hire online English teachers as independent contractors or as private ESL tutors.
2. Is Teaching English Online a Legitimate Job or Career?
Worldwide, the demand for online education has boomed in recent years, as increased internet access and new technology have provided new opportunities for students, teachers, and schools. Online English language instruction in particular has seen significant growth. According to USA TODAY, by 2019, a single online teaching company (VIPKID) alone employed 70,000 teachers to provide online English lessons to more than 600,000 students (mainly Chinese); and that's just the tip of the iceberg. There are hundreds of companies and schools offering English classes to millions of students – and hiring thousands of instructors to teach them. After the onset of the COVID-19, the demand for online instruction has surged even higher.
Is Teaching English Online Worth It?
As people increasingly look to work remotely, teaching English online is a legitimate career. It's also an excellent opportunity for those who are teaching English abroad to get side-work and to work full-time while living overseas or traveling. Rewarding and flexible, teaching English online is definitely worth it!
Read more: 5 Reasons Why Teaching English Online is the Best
3. Teaching English Online Versus Teaching English In Person - What's The Difference?
Many students ask us: how is teaching English online different from teaching classes in person? While teaching online offers great benefits like increased mobility and flexible schedules that are great for achieving work/life balance, it also presents unique challenges compared to teaching in person. Student engagement, lesson planning, and tools and technology like digital props will all be different when teaching online compared to teaching English face-to-face. For teachers with extensive in-person classroom experience, this means you will need to adapt your classroom practices and approach.
Here are some critical advantages of teaching English online versus teaching in a classroom setting:
Mobility. You can travel while teaching online anywhere and move from place to place without interrupting your ability to earn a good salary. As long as you have a strong internet connection and a suitable space with an appropriate backdrop, you can teach English remotely from pretty much anywhere. In recent years, many ITA graduates have been "country hopping" their way around the world while earning a steady salary by teaching remotely. Meanwhile, teachers in traditional classroom settings typically work in the same location for years at a time.
Teach from the safety and comfort of home. Online English teaching provides an opportunity to work remotely and make money from home as a full-time job or part-time gig. During the coronavirus pandemic, many English teachers have been able to safely earn a living from home. At the same time, traditional, in-person schools have faced numerous health and safety challenges.
Flexible scheduling. In most cases, you will have more control over your daily and weekly schedule teaching English online than teaching English in a classroom. Not only can you work full-time or part-time, you can also set your own hours and work schedule. By contrast, in-person English instructors usually have little control over their work schedule, and often end up working a typical 9-5 job.
Gain professional experience in the field of remote learning, one of the fastest-growing areas in education both in the U.S. and abroad. You can't learn these skills teaching in a brick-and-mortar classroom.
If you are planning to teach English abroad, you can gain valuable teaching experience – and make start-up cash – before you head overseas.
You are able to make a positive impact on people's lives and to make some money at the same time.
Interact with people from all over the world, and have the opportunity to build relationships with students and teach them a skill that will set them up for a successful future.
Read More: Pros and Cons of Teaching English Online


4. What Are The Requirements to Teach English Online?
First, let's understand who can teach English online:
Can I teach TEFL online?
Yes, if you're a fluent English speaker with a TEFL certification, a laptop with a webcam and a reliable internet connection, you can teach English online. Some online teaching companies may require other qualifications, such as a degree, but this isn't always mandatory.
Given the vast breadth of the TEO field, requirements will vary widely by employer, but here are some qualifications that many of the top online teaching companies look for:
TEFL certification. You don't need prior teaching experience or a university degree to teach online. However, employers want to hire trained teachers with skills in the latest teaching methodologies and best practices. That is why most – though not all – major online teaching companies do require an accredited TEFL certification. Learn more about TEFL Certification options.
Bachelor's degree. Degree requirements vary by employer. Many of the biggest companies do require a 4-year degree. Still, there are certainly ample opportunities for those without a college degree. To learn more, read 11 Companies That Let You Teach English Online Without a Degree.
Speak English fluently. This may seem obvious, but a high percentage of English instructors worldwide are not native or even fluent English speakers. Many companies prefer to employ native speakers and many students seek them out because they are keen to improve their conversational skills and want to be exposed to the accent and speed used by native speakers. That said, you can still teach English as a non-native English speaker if you have fluency and the above qualifications.
Read more: Requirements for Teaching English Online
5. How Much Money Can I Make Teaching English Online?
Pay for online English instructors varies, but first-time teachers can typically expect to earn an average salary of $10-$20 USD per hour. Most major online education companies use sliding scales based on factors like instructor reviews and the number of teaching hours logged to provide incentives for salary increases and bonuses. Bear in mind that teachers are paid by the lesson, which is often between 20-30 minutes rather than an hour, so expect to be paid $6-$10 USD per lesson at first. To see what kind of salary several major online teaching companies pay, check out this online English teaching company comparison.
If you have limited bandwidth and other time commitments, you could teach as a side gig for an hour or two per day and make $100-$200 a week. If have the availability, you can make it a full-time job and teach five hours a day or more, earning yourself a full-time salary of upwards of $2000 a month to start.
More experienced teachers, especially those who run their own private or group lessons, can charge and earn more, with some making as much as $40-$50 an hour. Bear in mind that it takes time for teachers to build a base of private students, but the payoff is that there isn't a school taking a commission out of student's tuition payments.
Learn more: How Much Money Can I Make Teaching English Online?
6. How Do I Find a Job Teaching English Online?
Most major online teaching companies have links and forms on their website where you can apply for online English teaching jobs and positions. Many also advertise jobs on major ESL job boards like ESL Authority and Dave's ESL Cafe. There are also online networks and teach English online job boards where you can advertise teaching services as an independent instructor to individual students looking for private lessons.
When applying for 'teach English online' jobs, you'll get more positive responses by tailoring your resume (c.v.) and cover letter specifically for teaching English online. Be sure to emphasize any prior teaching experience -- especially in the field of ESL (English as a second language) or online teaching experience -- and don't forget to highlight your TEFL certification!
Be prepared to provide the following to prospective employers:
Full Name
Photo
Gender
Highest Degree Obtained
Nationality
Main Occupation
Country You Are Currently Living In
Mobile Phone Number
Email Address
Skype ID
Read More: Teaching English Online: How to Write a Killer Resume
Read More: How to Write a Killer Cover Letter for an Online English Teaching Job

In most cases, you should expect to go through not only an interview process, but also be asked to present a live online teaching demonstration or to provide a pre-recorded teaching demo.
7. What Are Some Common Online English Teaching Job Interview Questions?
Like any job interview, it's key to be prepared to answer some basic questions about yourself and have questions that you want to ask any prospective employer. Here are some basic examples to consider.
Be prepared to provide relevant information and answers the following questions and queries:
Explain all relevant teaching or other professional experience that has prepared you to teach English online.
What is your educational background? How has it qualified you?
Why do you want to teach English online & what are your goals?
Why do you see yourself as a good fit for teaching with this company?
Questions you may want to ask of prospective employers:
Can you set your own hours and how does scheduling work?
How do salaries and bonuses work?
Are their long-term prospects for growth and professional development?
What sort of time commitment are they looking for?
Be prepared to teach an online English class demo lesson. This is a key part of the interview process for many online ESL teaching jobs. Here are some key tips to bear in mind:
Set up a proper online teaching virtual classroom with an appropriate backdrop and good lighting.
Make sure your internet connection is dependable and fast (many prospective employers will run a test).
Ask if they will give you a lesson to teach in advance and make every effort to familiarize yourself with that company's online platform. For smaller companies in particular, you may just be teaching over Skype or Zoom.
Have any teaching props ready to go.
Dress like a professional teacher.
Read more: Example Online English Teaching Job Interview Process
8. What Are Some Reputable Companies That Hire Online English Teachers?
Now that you know a lot more about teaching English online (TEO), it's time to learn more about how to find jobs, and how to size up and compare potential employers. Not all online teaching English jobs are created equal. That's why we've done the research for you and compiled a comprehensive list of ESL schools that hire online English teachers.
Here are some examples of the best companies that employ TEFL-certified instructors to provide English language instruction online:
Preply

Degree not required
Set your own rate
Teach all ages
One-on-one classes

If you don't have a degree, Preply is a solid option. This company specializes in facilitating 1:1 tutoring with students from all over the world. You get to set your own price, clients find you, and you can work with students of all ages.

Beyond English

Degree required

TEFL certification required

Starting pay is $17 USD per hour taught for U.S. teachers

Teach kids English online ages 4-14 and adults

One-on-one classes for children and individual and small group classes for adults (max. 5 students)

Beyond English is a B-Corp Certified Edtech company based in Chile. They are dedicated to teaching languages ​​to promote cultural exchange and expand access to educational opportunities. They focus primarily on teaching English to students based in Latin America. They hire part-time teachers to teach up to 16 hours per week.

Lingoda

2-3 years of teaching experience
TEFL certification required
Native English speaker
Teach English to adults
Earn up to $13 USD per hour

With students at the center, Lingoda's mission is to empower even the busiest people to master a language and unlock their potential – anytime, anywhere. Students at Lingoda can learn English, German, French, and Spanish in small groups or in private classes. Lingoda is the leading online language school in Europe and their students are predominately adult learns from all corners of the world.

Here are some additional resources you can use to kick-start your online teaching career: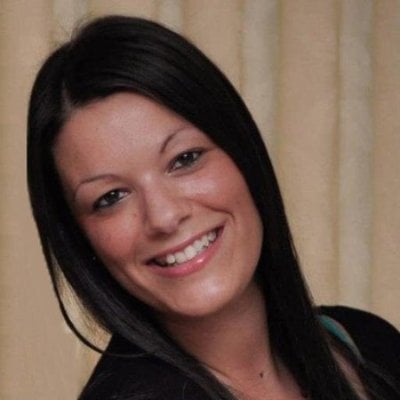 An accomplished traveler (she's visited 40 countries!), Lynda hails from Melbourne, Australia. Since she joined ITA in 2017, Lynda has become a primary expert on the field of teaching English online. Not only has she published numerous articles on the topic herself, but she has worked with International TEFL Academy alumni around the world to produce an entire library of information and content about teaching English online. Lynda also serves as a primary organizer of ITA's ground-breaking Teach Abroad Film Festival.
Want to Learn More About Teaching English Abroad & Online?
Request a free brochure or call 773-634-9900 to speak with an expert advisor about all aspects of TEFL certification and teaching English abroad or online, including the hiring process, salaries, visas, TEFL class options, job placement assistance and more.