must read
A 5-Step Plan for How To Teach English Online in 2023
Wondering how you can get started teaching English online? Learn how to teach English online and become a successful online English teacher in just 5 steps.
Teaching English online encompasses teaching English as a foreign language to a non-native English speaker over the internet through a computer and a webcam. Students can learn one-on-one or in small groups and the cost is usually cheaper than an in-person, face-to-face ESL class. In many cases, both students and teachers can set their class times and schedules, and the teacher can teach from whatever location is convenient to them. Many types of educational institutions offer online English classes, including grade schools, online teaching platforms, and even corporations. Individual students may also hire online English teachers as independent contractors or private tutors.
How To Become an Online English Teacher
To succeed as an online English teacher in a competitive market, you need an accredited TEFL certificate and some basic technology. Your TEFL certification will provide the professional-level training and qualification that employers and students seek when hiring English tutors online.
How to Teach English Online & Get Paid in 2023
In order to teach English online, you need to follow these 5 key steps:
Now let's look at the following steps to teach English online in detail:
1. Get TEFL Certified
First and foremost, to teach English online, you must get TEFL certified. An accredited TEFL certification will equip you with the essential skills and qualifications needed to teach English as a second language both online and in traditional classroom settings worldwide.
A TEFL certification course can take anywhere from 4 to 11+ weeks to complete and should be led by a highly qualified university-level instructor with extensive experience in TEFL and at least a Master's in Education or TESOL (Teaching English to Speakers of Other Languages). At ITA, a high percentage of instructors will also hold a Ph.D.
Take a look at the following TEFL course options available to you:
Bonus: If you want to set yourself up for online teaching success, you can also enroll in an advanced TEFL course in teaching English online during or after your TEFL course. This specialized course is designed specifically for those seeking to teach English online. It covers topics you will not learn in your standard TEFL course and, in addition to enhancing your skillset, will also boost your resume and help you stand out in the job market.
Watch the following video on how to teach English online:
2. Determine Your Preferred Method of Online English Teaching
There are three major types of employment opportunities for online English teachers:
Structured Online ESL Platforms

These online ESL companies typically specialize in online education and have built out the infrastructure for teaching English online. An excellent option for first-time teachers, they provide teachers with a structured platform that includes an online classroom, pre-planned curriculum, and lesson plans. As a result, the teacher has little prep work other than reviewing the materials before each lesson. These organizations typically offer a set base rate of pay. However, teachers can achieve additional incentive-based rates through positive reviews, 100% on-time attendance, teaching a certain number of classes per month, etc.



Open Marketplace Online ESL Platforms

These ESL online teaching platforms enable teachers to market themselves and their English-teaching abilities to attract students. Teachers are typically required to create their own lesson plans and materials for each lesson they teach as their students' ages and levels vary from young children to older adults. In addition, online ESL teachers set their own tuition rates on these platforms, and the platform receives a commission. Major employers in this category include Preply, Cambly, iTalki, and Palfish.



Tutor English Online Privately

To become an English tutor online, you will be required to market yourself privately to attain students outside of a platform. We will expand on this in the next section.
Private Online English Tutor Jobs
Teachers who do not want to work for any of the major online platforms or open marketplaces can offer their services privately as online English tutors. However, to become an English tutor online, the teacher is required to source their own students via word-of-mouth, online advertising, etc.
The benefits of this approach include:
Making more money per lesson as teachers set their own rates and there is no external platform taking a cut.
The ability to tailor each lesson exactly to the students' needs based on their ESL level.
Job variation: Teachers may be instructing a child one day, and then a business English adult learner the next.
Obstacles that this ESL tutor online approach may present:
Creating individual lesson materials and prep for each lesson can take more time (especially for first-time teachers).
For those taking this approach with no prior online teaching experience, it can take significant time and energy to build a base clientele of students.
3. Find Your Online Teaching English Jobs
3a. Apply for Online ESL Jobs & Begin Interviewing
Suppose you decide to seek employment with a structured platform or an open marketplace. In that case, you can start researching your job options. While there are many different online teaching platforms available for you to apply to, keep in mind that not all will be hiring when you apply. Also, some won't be as quick to get back to you as others.
Not sure where to begin? We've got you covered with these resources to help kickstart your online teaching English job search:
You should carefully research online teaching companies and determine where most of their students are based. For example, suppose you decide to teach English online from the U.S. You may consider exploring a platform that caters to students in similar time zones. That way, you do not have to put in super early mornings or extremely late nights.
Some structured platforms that cater to these time zones are Open English, English2Go, or LatinHire. Others to consider are open-marketplace platforms like Cambly and Preply that cater to students worldwide. You can then find students in time zones that are ideal for your US-based location.


3b. Begin Promoting Your Services and Sourcing Students
If you decide to seek employment through private ESL tutoring, you'll need to hustle to establish a roster of students to teach.
Proactive ways to set yourself up for success:
Put together a website promoting your teaching services and credentials and be sure to include a welcome video so prospective students can get a sense of you as a teacher and hear your accent;
Take on a couple of clients for free to establish confidence in your teaching abilities and to generate some positive reviews that you can promote on your website.
Ensure you have all the equipment necessary to do this yourself - a video conferencing program (i.e.: Zoom), a laptop or desktop computer that can support your needs, high-speed internet/wifi, a headset, etc.
Set competitive hourly rates for your lessons. You may even consider starting off a little lower than market rates, and increasing your rate after establishing yourself.
Ways to source students include:
Through language exchange groups on Facebook;
Take out an ad in newspapers offering your services to those in need;
Promote your ESL services across social media;
Post on community boards;
Post flyers at local community centers, especially those that cater to non-native English speakers;
Set aside a small budget to test-run some ads across Facebook, Instagram, Google, etc. If it works, you may decide to up your budget to generate more traction;
Positive word of mouth and referrals!
4. Make Sure You Have Everything You Need to Ensure Success as an Online ESL Teacher
Naturally, you'll need to invest in the right technology for teaching online, including a laptop/desktop computer with a webcam, microphone/headset, and high-speed internet/wifi. But have you thought about other teaching resources that can help up your game?
Here are some additional tools to help ensure your success teaching English online:
A video platform that's user-friendly for both parties (i.e.: Zoom) - if you take the private tutoring route.
Programs that act as a virtual blackboard;
Props to help make class more fun and engaging (especially if you're teaching younger children);
Online games that can be played to engage your students and help make learning fun;
Lesson plans - this is especially important if you decide to source your own students and don't work for a platform that provides you with materials for each lesson. You will be solely responsible for putting together all lesson plans and class materials based on your student's levels and needs.
5. Begin Teaching English Online!
You're all set to begin your teaching English online adventure. Good luck!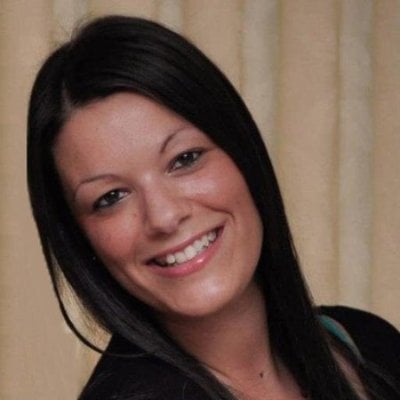 An accomplished traveler (she's visited 40 countries!), Lynda hails from Melbourne, Australia. Since she joined ITA in 2017, Lynda has become a primary expert on the field of teaching English online. Not only has she published numerous articles on the topic herself, but she has worked with International TEFL Academy alumni around the world to produce an entire library of information and content about teaching English online. Lynda also serves as a primary organizer of ITA's ground-breaking Teach Abroad Film Festival.
Want to Learn More About Teaching English Abroad & Online?
Request a free brochure or call 773-634-9900 to speak with an expert advisor about all aspects of TEFL certification and teaching English abroad or online, including the hiring process, salaries, visas, TEFL class options, job placement assistance and more.