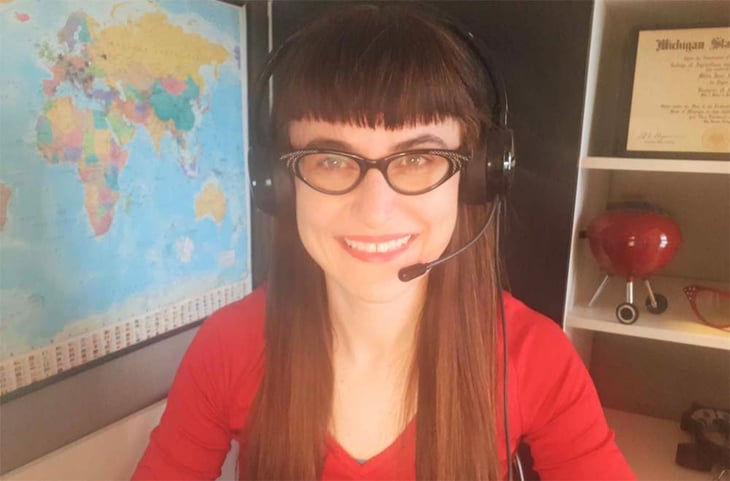 11 Companies Where You Can Teach English Online to Adults
What companies will hire you to teach English online to adults?
When it comes to ESL tutoring online, there are several companies where you can teach English online to adults instead of children. Here are 11 that allow you to do so:
Table of Contents:
Where can I teach English online?
Tired of always hearing about teaching English online companies that only cater to children? With more than one billion people learning English worldwide, there are many options when it comes to teaching English online.
In this post, we will outline companies that teach English online, and websites to teach English online that provide opportunities for teaching ESL to adults from all over the world! While some of these platforms cater to students of all ages (so you'll have no problem finding adult students on them), there are a couple that solely caters to adult students.
So, with all that in mind - where to teach ESL online to adults?
Here are 11 companies where you can teach English online to adults:
1. English First
With English First, you will be teaching adults from around the world who want to progress in their careers, gain a place at university, or achieve a personal goal. Whatever their motivation, EF students have one thing in common, they all want to practice with an enthusiastic and fully fluent English speaker.
You Will Need:
You must be a fully fluent English speaker (C2 level) or a native English speaker.

Educated to degree level (a bachelor's degree in any field is required)

TEFL certification. You will be teaching English to foreign students, and EF wants to make sure they employ highly qualified teachers to be leading lessons for adult learners.

Computer literate – you'll need to be comfortable teaching solely online.

High-speed internet with an ethernet cable connection.
Previous teaching experience is a bonus, but not necessary
Class Duration & Pay:
20 and 40-minute private classes and 45-minute group classes.
A typical lesson will include introductions, a review of the in-class lesson the student just partook in, as well as an application activity and a wrap-up at the end.
$12-19/hour compensation (dependent on experience and qualifications).
Where to Apply:
You can apply to teach English online to adults with English First here.
---
2. Learnlight
Learnlight connects you with culturally diverse and highly motivated business professionals in a variety of sectors from over 100 countries. They provide you with straightforward calendar management to help you coordinate time zones for worry-free scheduling on the go. You will have access to an extensive library of engaging and relevant materials to help you deliver top-quality sessions to your students. We offer a range of programs from One-to-One sessions, Virtual Groups, Specialized Skills courses to Level Assessments.
You Will Need:
A Foreign language teaching qualification (i.e. TEFL, CELTA, TESOL, FLE, DAEFLE, DELE, ELE, DaF, DITALS, EPE)
A minimum of two years' language teaching experience
Proficiency in the language you will be teaching (English)
At least 10Mbps speed internet connection
Laptop/Desktop computer, headset, and webcam
Scheduling:
You will need the ability to commit to a fixed schedule for a minimum of one year

A minimum of 10 hours per week of fixed availability during prime times:
06:00 -9:00 / 12:00 – 15:00 / 17:00 – 20:00 / 22:00 – 01:00 (UTC/GMT)
Where to Apply:
You can apply to tutor ESL online to adults with Learnlight here.
---
3. italki
italki is the world's largest language learning marketplace that connects language students with online language teachers (online ESL tutors). As an approved italki teacher, students can search for you in the italki teacher listings. Students will contact you through italki, book an online lesson, and attend the lesson via Skype or other free VOIP software. italki handles everything for the teacher: marketing, scheduling, payment and student management. As a teacher, all you need to focus on is teaching! Students are from every corner of the world and the age of students can vary.
You Will Need:
A computer or tablet device connected to the Internet, a headset and webcam and Skype or other free VOIP programs.
Scheduling & Pay:
Teach as much or as little as you like. Students schedule lessons for times that you are available to teach.
italki handles the entire payment process so you don't have to.
Set your own rates - italki charges a 15% fee on transactions between teachers and students. You are only charged when you complete a lesson and make money on italki.
You can receive your payment through one of italki's various payment partners:
- PayPal
- Payoneer
- Skrill
- Alipay
- Bank Transfer (via Payoneer)
Where to Apply:
You can apply to teach English online to adults with italki here.
---
4. SkimaTalk
SkimaTalk helps English learners find the best teachers from all over the world and offer a platform where anyone can start one-on-one online English classes. Unlike some of these marketplace platforms that offer classes in all different languages, SkimaTalk focuses exclusively on English-language learning. Students are from every corner of the world and the age of students can vary.
You Will Need:
To be a native English speaker who can speak American, British, Canadian, Australian, New Zealand, and/or Irish English.
Teaching experience or a teaching certificate is not necessary to become a teacher at SkimaTalk
An Internet connection and either a built-in microphone and speakers or a headset to take lessons. Also, you have to install Skype on your computer (free download).
Teaching Materials - Teachers don't have to use SkimaTalk Courses on the SkimaTalk website unless your student requests to use one of them. As an online ESL tutor, you can be creative and use your own teaching materials and methods to be unique and stand out on the SkimaTalk platform.
Scheduling & Pay:
25-minute classes
You can teach as many or as few sessions as you choose. At the scheduled session time, teachers should call students via Skype Video. All sessions are conducted with your Skype ID.
New teachers must initially conduct 3 free sessions to understand how the system works and build up their initial reputation on the platform. After the three initial sessions are booked, the price will automatically change to $8/session (25 minutes). Once the system automatically sets your price at $8, you will be able to set your own price if you choose to do so.
Where to Apply:
You can apply to teach English online to adults with SkimaTalk here.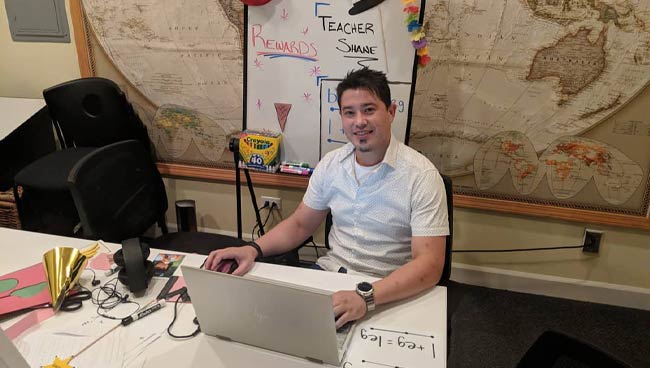 ---
5. Cambly
Cambly gives students instant access to native English speakers over video chat. There isn't too much information available on the Cambly website - here is what we were able to gather:
Cambly provides one-to-one English tutoring with native speakers. Because it is one-to-one, you and your student are free to determine the curriculum and topics of discussion that best suit their needs.
The ages of students will vary from young to old.
Most students have already taken English courses and are looking for tutors to practice their conversations with. Other students are preparing for an exam (TOEFL, IELTS, etc.) and wish to go over grammar, speaking, or listening exercises.
You will chat with people from around the world! In one hour of tutoring, you might meet a Brazilian, a Saudi, and a Russian.
You Will Need:
You can access Cambly from your mobile device, or from a computer with a web camera.
Scheduling & Pay:
You make your own hours. Work as little or as much as you want. You can log online whenever you have a free moment and start taking calls within minutes.
While you chat with students, Cambly automatically tracks the time you tutor. They pay $0.17 USD per minute ($10.20/hour), delivering your earnings every Monday via Paypal.
Where to Apply:
You can apply to teach English online to adults with Cambly here.
---
6. Tutoring
Tutoring provides a platform for students and tutors to meet instantly, in one click. Tutors simply need to set their online status to 'Stand By' to be visible on the students' app. Students will call tutors with their designated Topic Card.
Tutoring provides teaching material which they call 'Topic Cards'. Before starting to officially teach with Tutoring, it is important that you take a thorough look at their topic cards. Students are based in Korea and age from elementary students to adults in their 50's and 60's.
You Will Need:
To be a native or fluent English speaker
18 years or older
A college graduate or currently enrolled in college
Over 2 years of teaching experience
A good & stable internet connection - LAN line connection or strong WIFi
Laptop or PC, Chrome browser, headset or earphones w/mic
Scheduling & Pay:
You make your own hours.
Tutoring transfers your payment via PayPal. They send out your earnings every 10 days of the month.
Where to Apply:
You can apply to teach English online to adults with Tutoring here.
---
7. Open English
Open English's Academic Operations department ensures that the program's more than 500,000 students have 24 hours a day access to real-time language learning opportunities with native English speakers. Teaching with Open English allows practicing ESL and TESOL professionals the opportunity to provide their educational expertise to a growing global student community. All students are from Latin America and include adults, children, or businesses (adults).
You Will Need:
To be from the USA (American accent) and prove that you can legally work in the USA.
Teaching materials will be provided to you.
Class Size & Pay:
Small group session classes
Pay is set at around $8-13 US per hour
Where to Apply:
You can apply to teach English online to adults with Open English here.
---
8. Preply
Preply helps students prepare to speak confidently with professional tutors from around the world. Language learners can easily find a tutor who matches their learning goals and begin taking lessons within minutes. Students are from every corner of the world and the age of students will vary from young to old.
You Will Need:
A stable Internet connection, a microphone, and a webcam.
Teaching experience is recommended and will increase your chances to attract students, but if you are simply passionate about teaching, you can still sign up as a tutor on Preply.
Scheduling Pay:
Set your own hours and rates.
The duration of the first lesson is one hour by default.
If you're happy with the first lesson, and the student wants to continue taking lessons with you, he or she will prepay your classes through the platform, choosing one of the packages available: 5, 10, 15 or 20 hours.
Your earnings depend on the hourly rate you set in your profile and how often you can provide lessons. Preply takes a 100% commission fee of your first lesson payment with every new student. For all subsequent lessons, the commission varies from 33 to 18% and depends on the number of completed lesson hours with students. The more tutoring you do through Preply, the less commission you pay.
Preply ensures you get paid by students and receive your money - Money is kept in your Preply wallet and you can withdraw it anytime via Paypal, Payoneer, or Skrill
Where to Apply:
You can apply to teach English online to adults with Preply here.
---
9. Verbling
Verbling is an online language-learning platform that connects language learners with a qualified ESL tutor online for private sessions through live video chat. Teachers can teach from anywhere in the world with a computer and Internet access. Students are from every corner of the world and age of students will vary.
You Will Need:
To be a native English speaker
Have previous experience teaching the English language to speakers of other languages.
A formal teaching certificate is preferable and will increase your chances of admission, but is not necessarily required.
A laptop or desktop computer with a camera and microphone, the Google Chrome browser, and a strong internet connection. All Verbling lessons are conducted using Verbling Video, Verbling's own video chat technology.
Scheduling & Pay:
Set your own hours and rates.
You can cash out your earnings using various methods including PayPal, TransferWise, Payoneer, or Verbling Credit.
Where to Apply:
You can apply to teach English online to adults with Verbling here.
---
10. Verbalplanet
Verbalplanet is an easy and effective way for online ESL tutors to work remotely and connect with new students around the world. Sell your skills and time online to language students all around the globe in an open marketplace - students range from children to adults. Verbalplanet provides you tools to manage scheduling your students, billing, etc. Teachers customize lessons to fit their students' needs.
You Will Need:
A strong internet connection
Skype installed on your computer and a Skype-compatible computer headset
Scheduling & Pay:
Set your own hours and lesson rates.
Lessons are 45-minutes in length.
You keep 100% of what you earn with nothing to pay back to Verbalplanet - they add their commission on top of your set rate.
Get paid directly from your students via PayPal.
Where to Apply:
You can apply for online ESL teaching jobs to teach English to adults with Verbalplanet here.
---
11. English2Go
With English2Go, you teach English online to business executives in Costa Rica and throughout Latin America. English2Go's goal is to bring high-quality, competitively priced English language training to professionals in a completely online setting. You will be teaching English to employees and executives using the English4You online learning platform, and the secure video conferencing software of your choosing. You should be prepared to adapt to different cultural and student needs. Any specialized vocabulary and knowledge that a subcontractor can bring to a class will be a plus, especially business, banking and finance, accounting, medical or legal vocabulary.
You Will Need:
TEFL Certification.
Native English speaker (North American English preferred).
University graduate (BA or higher preferred).

Experience teaching ESL or other teaching experience is preferred.

Experience with video conferencing software, such as Zoom, Microsoft teams, Skype, or others, is essential.
Scheduling & Pay:
Minimum six-month commitment with a preference of one year.

Set your own schedule.

Current starting hourly rate is $11-$12.00 USD.

English2Go will provide you with the necessary materials for your classes, but you are responsible for class preparation, lesson planning, daily class and student reporting, as well as monthly course reporting.

Most starting subcontractors can expect to receive 4 to 12 hours a week so they can get their feet wet.

Class size will range from 1 on 1 teaching to group classes with up to 6 students per class.
Where to Apply:
You can apply for online ESL teaching jobs to teach English to adults with English2Go here.
- - - - - - -
STILL WANT MORE? There are so many companies you can teach English online with! Check out our comprehensive teach English online comparison chart to compare ESL schools, degree requirements, salaries, students, peak teaching times, and more!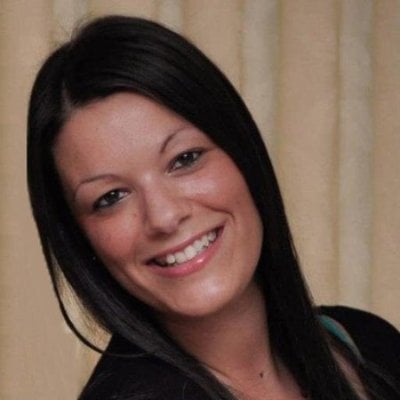 An accomplished traveler (she's visited 40 countries!), Lynda hails from Melbourne, Australia. Since she joined ITA in 2017, Lynda has become a primary expert on the field of teaching English online. Not only has she published numerous articles on the topic herself, but she has worked with International TEFL Academy alumni around the world to produce an entire library of information and content about teaching English online. Lynda also serves as a primary organizer of ITA's ground-breaking Teach Abroad Film Festival.
Want to Learn More About Teaching English Abroad?
Request a free brochure or call 773-634-9900 to speak with an expert advisor about all aspects of TEFL certification and teaching English abroad or online, including the hiring process, salaries, visas, TEFL class options, job placement assistance and more.