Teaching English in Asia
Combining an enormous population, a deep-rooted commitment to education and widespread economic prosperity, Asia is by far the largest market on the globe for English language instruction. Nearly half of all English teaching opportunities can be found here as tens of thousands of teachers are employed each year in Japan, China, Taiwan, and South Korea. In addition, newly ascendant Southeast Asian "Economic Tigers" like Thailand, Vietnam, Indonesia, and Malaysia represent some of the fastest-growing job markets on Earth.
Steeped in history, deep-rooted cultures, and exquisite natural beauty, Asia also offers some of the most lucrative opportunities in the world as a typical native-speaking English teacher with a TEFL/TESOL Certification from International TEFL Academy can expect to save 30%-50% of their salary after expenses.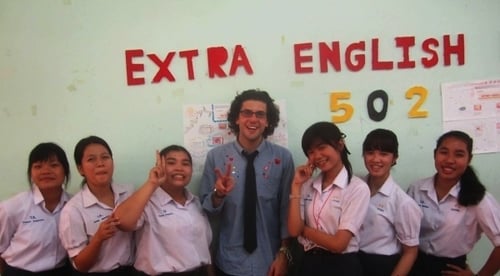 Highlights of Teaching English in Asia:
In South Korea, English teachers can typically save between $10,000 & $15,000 a year after expenses while in Japan, Taiwan, China & Vietnam, savings often range from $5,000 - $8,000 annually (and sometimes higher in China). There are good opportunities to make & save extra money in Thailand as well.

A four-year degree is often required to teach English in many Asian nations, however, those without a 4-year degree may find opportunities in some fantastic countries like Cambodia. Citizenship from a designated native English-speaking country is often required as well.

Most positions in developed Asian countries like Japan, Korea, Taiwan, and China, are obtained by interviewing in advance from your home country, so most teachers have a job lined up before departing for the region.

Asia is by far the largest and often the most lucrative region of the world for teaching English abroad. If you are looking for a fantastic international experience and opportunities to make and save great money while teaching English abroad, Asia is a region you need to consider.
Asia Country Profiles