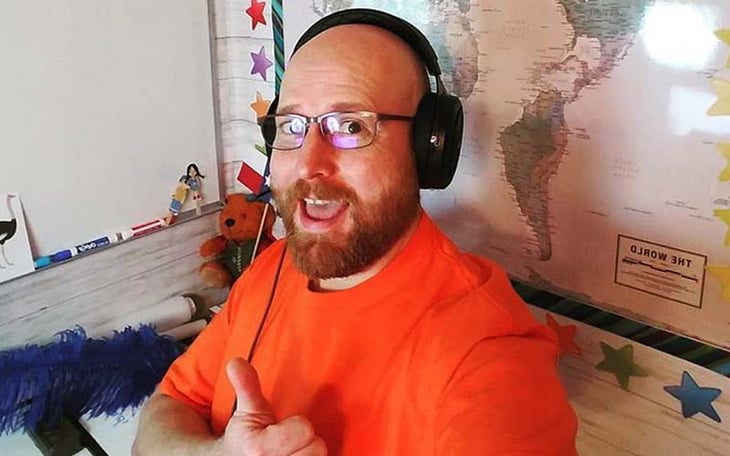 10 Companies That Let You Teach English Online Without a Degree
Over the last few years, teaching English online has experienced rapid growth in both popularity and demand, and it doesn't look to be slowing down anytime soon. With the world catching onto this online ESL teaching phenomenon, it seems as though a new online school and platform is popping up every other week, with most of them having one thing in common - they require that you have a bachelor's degree to apply. Womp womp.
In this post we'll cover in detail 10 different companies that let you teach English online without a degree. But first, let's clear up some common misconceptions about teaching English online as it relates to level of education and certification.
Can I teach English online without a degree?
Yes, you can teach English online without a degree! While some of the major online teaching companies require a degree, there are others that don't. A TEFL certification will provide you with the training and qualification that you need.
Can you teach English online with an associate's degree?
Yes, you can teach English online with an associate's degree. Taking a TEFL certification course will provide you with the training and qualification you need to get hired to teach English online with an associate's degree.
Can I teach English online without a TEFL certificate?
The vast majority of online teaching companies require a TEFL certificate, and those that operate in China - the largest marketing for online English teaching - require it. Also, given that the job market is becoming more competitive, you'll need a certificate to get a job with a reputable company.
Okay, now that we've cleared up those online ESL teaching questions, here are 10 companies that will hire you to teach English online and with which you can find online an ESL job, even if you do not have a four-year degree:
Table of Contents
1. Cambly
The Cambly platform enables you to engage in short chat sessions with students from around the world via webcam - no experience necessary. Students are more often than not adults. Cambly looks for native English-speakers from the USA, Canada, UK, Australia as well as some other countries to hire for their online ESL teaching jobs.
Pay: Cambly automatically tracks the time you spend tutoring and pays $0.17 USD per minute ($10.20 USD per hour), delivering your earnings every Monday via PayPal.
Hours: As a Cambly tutor, you make your own hours. Work as little or as much as you want. You can login online whenever you have a free moment and start taking chat calls within minutes.
Application Process: Becoming a Cambly online ESL teacher is made up of a 3-step application process.
Step 1: You will need to make sure your connection can handle video streaming reliably. Here, Cambly will test your video and audio and automatically let you know if they pass the connection test.
Step 2: Record an on-the-spot short introduction video. If you mess up, you can re-record it as many times as needed.
Step 3: Fill out your tutor profile as you'd like it to be viewable to students. This is your chance to market yourself to students on Cambly. Submit your application.
Ready to apply? Click here.
2. PalFish
PalFish is an app-based platform meaning you need an iOS (Apple) or Android cell phone/tablet in order for this to work for you. With PalFish, you can teach both one-on-one and larger groups of students. Non-native English speaking teachers are encouraged to apply. PalFish does not have any preference in regards to nationality for online ESL teaching positions.
Requirements: To apply to be a PalFish teacher, you must be fluent in English; have excellent communication and interpersonal skills; be creative and energetic; and be passionate about teaching students English. Due to recent changes from the Chinese government, you MUST have a valid teaching certification (TEFL/TESOL/CELTA) or teaching license to teach with PalFish.
Pay: You set your own pay rate - PalFish does not influence your decision at all. For one-on-one classes, the average pay rate is approximately $10-$18 USD per hour, however, there are teachers charging more than $30 USD per hour that are still quite popular. Please note, payment is made only via Payoneer. If you do not have an existing Payoneer account, you can set one up here (you will need it for the application process).
Hours: As a PalFish teacher, there is no time commitment required by you, it is totally flexible.
Application Process: In order to apply to become a PalFish online ESL teacher, you will need to...
Step 1: Download the PalFish app here and follow the application steps within the app.
Step 2: Choose an avatar - this must be a clear photo of yourself.
Step 3: Write your self-introduction (must be 100+ words).
Step 4: Record a self-introduction video. This must be longer than 30 seconds in length and should highlight your English pronunciation and proficiency.
Step 5: Go to "My Wallet" and fill in your payment information. Once done, account verification can take up to two business days.
You can view a PalFish application checklist here.
3. SkimaTalk
The SkimaTalk platform looks for native English speakers with American, British, Canadian, Australian, New Zealand an/or Irish/English dialects. Those whose mother tongue is another language or dialect than those listed above will be asked to wait until SkimaTalk expands its teacher qualifications. A teaching certificate is not necessary. Students are more often than not adults, and are from all over the world.
Requirements: To apply to be a SkimaTalk teacher, you must be a native English speaker; 18 years of age or older; prior teaching experience/training is preferred but not required; must have a reliable internet connection; and commitment, passion and professionalism.
Pay: You set your own pay rate - SkimaTalk charges a fee of 20% of whatever session price you set, less applicable PayPal fees. The remaining 80% of the session cost (less applicable PayPal fees) is passed directly to the teacher. Teachers will get paid once a month. For example, payment for services rendered during the month of January will be passed on to the teach on or before the last day of February, usually early February.
Hours: Set your own schedule. Work as many or as few hours as you choose.
Application Process: Becoming a SkimaTalk teacher is made up of four easy steps:
Step 1: Create an account by singing up.
Step 2: Fill out your teacher profile and record a video introduction.
Step 3: Complete a few short, simple tests and then wait for approval and account activation.
Ready to apply? Click here. Want more info? Check out SkimaTalk's teacher FAQs.
4. Lingoda
Lingoda provides over 6,000 adult students with more than 7,000 live classes per week, happening around the clock. Students at Lingoda can learn English, German, French, and Spanish in small groups or in private classes and all lesson materials are provided to the teacher. Lingoda is the leading online language school in Europe.
Requirements: To apply to be a teacher with Lingoda, you must have at least 2 years of teaching experience, hold an ESL teaching certification (TEFL/TESOl/CELTA), and you must be a native speaker of the language you wish to teach (in this case, English). You must also be legally able to work as a freelancer.
Pay: Pay ranges from €7 - €11 per hour (~$7.85 - $12.34 USD per hour).
Hours: You pick classes from a full 24/7 job list at times that suit you best.
Application Process: There are two ways you can apply to teach with Lingoda:
Option 1: You can fill out the application here and wait to hear back.
Option 2: You can fast-track your application by sending a 1-minute video application to teacher@lingoda.com and don't forget to mention your qualifications and experience.
5. Open English
Founded, in 2007, Open English is still the market leader in online English learning in Latin America. Small group and private classes run 24/7, with on-demand, interactive content and native English speaking teachers. Perks - professional development, flexible schedules, and a convenient shift drop/pick-up system
Requirements: Open English is looking for qualified EFL/ESL professionals who are native, North American English speakers to provide services as Academic Specialists. Candidates without a relevant degree must have a TEFL/TESOL certification and at least 1 year of EFL/ESL teaching experience. Preference is given to candidates that can also speak Spanish or Portuguese.
Pay: Up to $15 USD per hour.
Hours: Open English is a great fit for those who currently have a busy schedule working or studying, and have availability during evenings hours (USA ET). Teachers must provide a minimum of 10 hours of availability each week, and may be scheduled a maximum of 26 - 36 hours a week, depending on location (part-time employees are limited to 26 hours per week). There are no guaranteed hours, and assigned hours can vary seasonally.
Application Process: While completing the application to become an Academic Specialist with Open English, you will learn about the classroom experience and technical requirements, while also providing information about your qualifications, skills and experience. After completing the application, your application will be reviewed and may be held until there is a position available. You may be asked to complete an interview or video recording.
If you are selected, you will go through an on-boarding process and must complete training to become familiar with the Open English platforms and preferred methodologies before being assigned any shifts. To summarize the application process:
Step 1 - Complete application
Step 2 - Complete any additional steps required (interview or video submission)
Step 3 - If selected, complete on-boarding
Step 4 - Complete training
Step 5 - Start teaching!
Interested in applying? You can do so here.
6. Verbling
Verbling is an online language-learning platform that connects language learners with qualified language teachers for private sessions through live video chat. Teachers can teach from anywhere in the world with a computer and Internet access. Verbling teachers conduct their lessons using Verbling Video, Verbling's own integrated video chat technology. Teachers do not teach using Skype, Google Hangouts, in-person instruction, or any other method.
Requirements: Verbling requires teachers to have previous experience teaching their native language to speakers of other languages. Please include this experience in detail in the resume section of your application and upload a reference letter or any other proof of your teaching experience. A formal teaching certificate (TEFL) is preferable and will increase your chances of admission. Candidates that don't have a certificate or a verifiable teaching experience will not be accepted. Must be a native-English speaker.
Pay: Teachers set their own hourly tutoring rates individually. You always earn 85% of whatever you charge students, and a 15% commission goes to Verbling. You can then cash out your earnings using various methods including PayPal, TransferWise, Payoneer, or Verbling Credit.
Hours: Teachers can teach an unlimited amount of private sessions on Verbling. Verbling has an automatic booking system where students can book any available time slot on teachers' calendars (teachers can set their own schedules). Verbling has a 12 hour advance notice policy. Students can unschedule, reschedule or cancel lessons without penalty with 12 or more hours advance notice of the lesson's scheduled time. Within 12 hours, a student can only cancel a lesson for a 50% refund.
Application Process: Create a Verbling account, log in, and submit a Verbling application. The sections that make up the application include:
Section 1 - Complete your general profile including a photo of yourself.
Section 2 - Languages you teach and speak.
Section 3 - Record a short demo lesson profile video.
Section 4 - Write your short biography.
Section 5 - Complete your resume by listing your qualifications.

Section 6 - Fill in your ongoing weekly availability.

Section 7 - Upload a photo of your government ID.

Section 8 - Complete a speed test to determine your Internet speed.

Section 9 - Read and accept the Verbling consulting agreement.
Accepted applicants will be contacted within 2 weeks of submitting their application. Interested in applying? You can do so here.
7. LatinHire
LatinHire is a business process outsourcing company specialized in online education. They recruit and manage talent for some of the largest education companies in the world. LatinHire isn't just looking for English-tutors though, their tutors are experts in at least one of the following areas: English, Calculus, Chemistry, Physics, Statistics, Algebra, Geometry, Trigonometry, Accounting, and Finance and Economy.
Pay: The compensation varies depending on the subjects the tutor will be tutoring, the quality of his/her sessions, and the total amount of hours that he/she is available to work. Tutors get paid for every minute they teach or wait for students.
Application Process: You must first complete and submit an application form. LatinHire will then review your application and if your profile meets any of their current needs, they will contact you to start the application process for the specific tutoring subject and company where you are needed. If your profile doesn't meet any of their current needs, you will be put on a waiting list and they will contact you as soon as we need to recruit tutors in your area of knowledge.
You can access the LatinHire application form here.
8. iTalki
iTalki is a global language learning community that connects students and teachers for 1-on-1 online language lessons. They believe that human interaction and cultural sharing are the best way to become fluent in a foreign language. With over 5 million students and 10,000 high-quality teachers teaching more than 130 languages, iTalki helps everyone with their personal journey to fluency.
Requirements: iTalki has two types of professions tutors - both of which are accepted and hired:
Professional Teacher Type 1: Has a university qualification such as a bachelors degree.


Professional Teacher Type 2: Has a teaching qualification such as a TEFL certification (no bachelors degree required).
Other requirements include:
18+ years of age
1-3 minute introduction video
CV
Reference/employment statements
Native English speaker
iTalki currently supports Skype, Google Hangouts, Facetime, and QQ. You mustdownload, install, and create an account using one of these options before your first lesson.
Pay: On iTalki, teachers set their own prices appropriate to the teacher's local environment, plus the time and effort spent preparing for professional lessons. When a student pays for a lesson, iTalki takes a commission or fee based on the teacher's listed course price. They don't take any money until you are making money. To attract more students and get good reviews, iTalki recommends starting with a lower price ($8-12 USD per hour) perhaps for 10-15 lessons to get an initial set of students and feedback. If your profile has no history and no student reviews, students may feel unsure about booking your lessons. Once you get some lesson experience and a few good reviews from students, you can and should raise your prices!
Hours: Teach as much or as little as you want! Students schedule lessons during your available times
Application Process:
Application submission
Application review
Pre-Approved or Waitlist or Rejection of application (applicants will be notified via email within 10 business days)
Teacher Success Videos and Quiz
Video Call with iTalki Teacher Services
An application will be approved once steps 4 and 5 are completed within 7 days of Pre-Approved email being sent
Begin your application here.
9. Tutlo
Tutlo is a modern language learning platform that allows flexible learning. It is a Polish-based platform that offers one-on-one learning to business professionals, children, and adults.
Requirements: Tutlo requires the following for teaching ESL online with them:
A native English speaker from: the US, the UK, Ireland, Australia, New Zealand, Canada, and South Africa.
At least 18 years of age.
Minimum of 6 months of English teaching experiences (offline/online classes, private tutorials, language volunteer programs).
TEFL certification.
At least 5 mbps internet speed both for upload and download.
You should be a good conversationalist.
Pay: Pay ranges from $5-11 USD per hour and is paid via PayPal.
Hours: Lessons are 20 minutes in length but the student also has the option of selection 40 or 60 minute lessons. Lessons are on-demand, meaning they do not have to be booked via an open schedule in advance - just connect at your convenience.
Application Process: The application process is straight forward. Fill out this form, submit the required documents, introduce yourself in a short video, and submit your application!
10. Preply
Last company on our list, Preply is an online tutoring platform that caters to a plethora of languages other than just English. To teach ESL online from home, they provide their tutors with:
A steady stream of new students interested in viewing profiles and booking lessons
Secure and worry-free payment system
Constant customer support
A platform with features and content that help you teach more effectively
Requirements: You can teach from anywhere in the world with Preply. To teach online, all you need is a stable internet connection, a microphone and a webcam. Lessons on Preply are conducted through their own video platform.
Pay: Preply takes a 100% commission fee for your first lesson payment with every new student. For all subsequent lessons, the commission varies from 33 to 18% and depends on the number of lesson hours completed with students on Preply. The more tutoring you do through Preply, the less commission you pay.
Your earnings depend on the hourly rate you set in your profile, how often you can provide lessons and how many students continue learning with you on Preply after the trial lesson. If you have wide availability and your profile is appealing to students, they are likely to book more lessons and, as a result, you will earn more. Most popular tutors on Preply earn up to $550 weekly.
After the student confirms the lesson, you are credited with the amount of money they should pay based on the duration of the lesson and the hourly rate. Money is kept in your Preply wallet and you can withdraw it anytime via Paypal, Payoneer or Skrill.
More about Preply commission and pay can be found here.
Hours: You can set your availability to match your lifestyle, from a few hours a week to full-time availability. The more hours you tutor with Preply, the less commission they take from your rate of pay.
Application Process: The Preply application form consists of the following sections:
About section
Profile photo upload
Description
Upload an intro video
Set your availability
Complete the Preply verification
Complete your application here.
- - - - - - -
We hope you've enjoyed our tips on finding ESL jobs that don't require a degree, and our list of companies that let you teach English online without a degree!
For more, read: Teach English Online from Home or while Traveling
or check the story: TEO companies with no degree
- - - - - - -
Still want more? There are so many companies you can teach English online with! Check our our comprehensive teach English online comparison chart to compare ESL schools, degree requirements, salaries, students, peak teaching times, and more!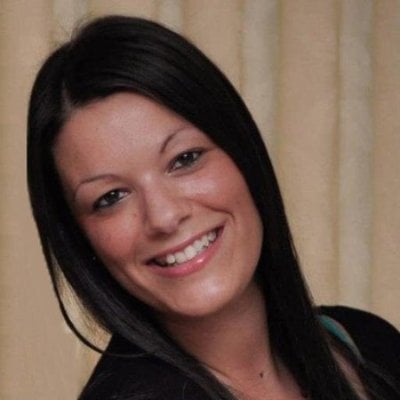 An accomplished traveler (she's visited 40 countries!), Lynda hails from Melbourne, Australia. Since she joined ITA in 2017, Lynda has become a primary expert on the field of teaching English online. Not only has she published numerous articles on the topic herself, but she has worked with International TEFL Academy alumni around the world to produce an entire library of information and content about teaching English online. Lynda also serves as a primary organizer of ITA's ground-breaking Teach Abroad Film Festival.
Want to Learn More About Teaching English Abroad?
Request a free brochure or call 773-634-9900 to speak with an expert advisor about all aspects of TEFL certification and teaching English abroad or online, including the hiring process, salaries, visas, TEFL class options, job placement assistance and more.