teach english online
Teach English Online: How to Create a Killer Resume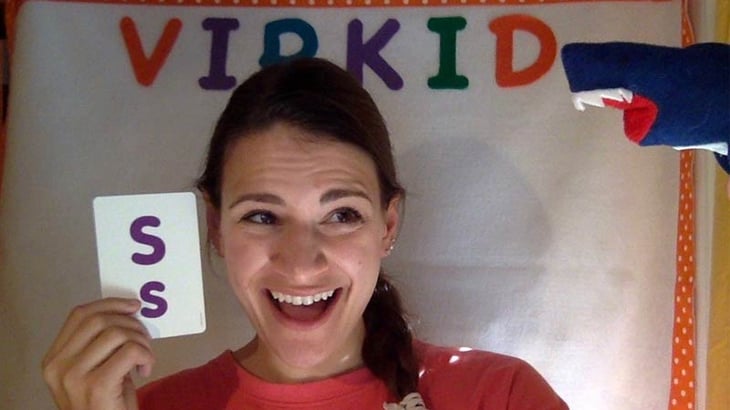 Thinking about making the move to teaching English online? Got an old resume lost amongst a sea of icons on your desktop that you haven't updated in a few months, or better yet, years?! Great – you can use this as a starting point, but to really stand out from the crowd, you're going to want to tailor your resume to focus specifically on teaching English online and strengthen your chance of getting noticed.
Table of Contents
Resume Formatting
When it comes to formatting a resume, there are some things that never go out of style: a clean, simple, modern design where brevity reigns supreme.
The most important thing is that your font is scannable and easy to read. Times New Roman is commonly viewed as a classic resume font, but it is also dated and can be considered boring. Try using clean, sleek fonts like Calibri, Arial, or Verdana to give a more tightened-up presentation.
Text should be black or grayscale and any headings or sub-headings should be bolded where necessary.
The Resume Basics
It goes without saying that there are a handful of basics that every resume should entail, no matter what the position you are applying for. Things like name, contact details, education and experience are a must!
Basic Information: You will need to list your first and last name, contact information including email and location, a phone number that includes country and area code, or if you are traveling around a lot, it is imperative to include a Skype number/ID as many online schools will interview via Skype, age, and citizenship/nationality.
Objective: This is usually a short paragraph, a couple of lines in length, outlining your goal. Your objective should closely align with the online school you are applying to work with. For example, if you are applying to teach English online with a company that only teaches young learners, then your goal needs to focus on teaching children (and not adults).
Education: List your highest level of education including any and all programs, degrees, certification, and other formal training programs that you have attended and completed either in-person or online.
→ It is important to highlight your TEFL Certification here. You'll want to note the number of hours the course was, as well as any practicum hours completed.
→ List education in date order starting with most recent.
→ Be specific and detailed about the institution, major, campus location, and date of completion of final degrees listed.
Experience: List the name/location of any past employers for positions that you have held over the past 10 years. You'll also want to include job titles and dates of employment.
→ Be very clear and concise in your descriptions.
→ List your work experience starting with the most recent or relevant role.
→ For each position, list your job title, the name of the company and where it is located, start and end dates, and be sure to highlight and relevant accomplishments and accolades as well as responsibilities.
→ If you don't have a plethora of work experience under your belt, don't fret! List your volunteer work in an ESL classroom for your practicum. Paid or free experience is still the same experience! Also, include any other mentoring or coaching experience.
Skills: This section is for you to highlight any other additional skills you may have that you deem relevant for the online English teaching role that you are applying for like foreign language or computer skills. For example: Fluent in Mandarin, with a working knowledge of German.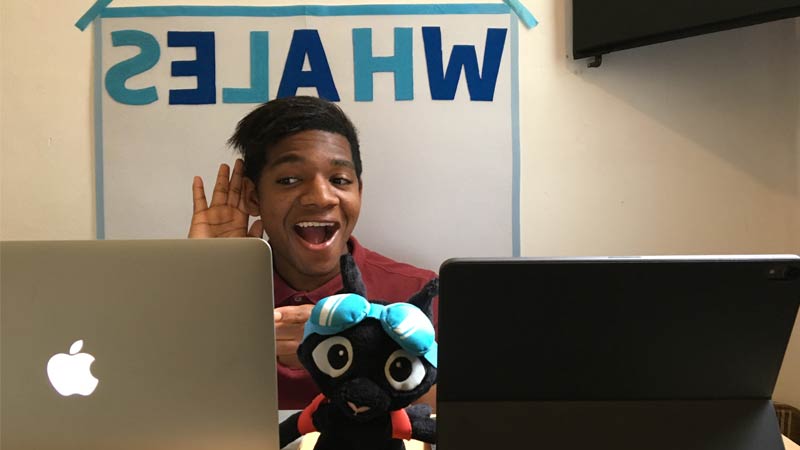 Resume Additions for

Teaching English Online
Along with the traditional resume that we've outlined above, you'll want to include the following additions to tailor your resume to focus specifically on teaching English online..
Headshot Photo: Employers will want to make sure you have a clean and friendly appearance, especially if you plan on teaching English online to children in Asia. For this reason, it is always a good idea to include a professional headshot on your teaching English online resume. Keep your appearance simple; if you are male, make sure your hair is neatly done and you are clean shaven; if you are female, ensure your hair is out of your face and don't go too overboard with the makeup.
Nationality/Citizenship: This is pretty straightforward if you are a U.S. citizen, list "USA" if you are an Australian citizen, list "Australia", etc.
Teaching Equipment: To teach English online, you need reliable equipment to get you through a day of online classes. In this section, you will need to list the make/model of your computer/laptop, amount of memory, operating system, processor speed, etc. If your laptop has an in-built webcam, make note that it's inbuilt, or if you use an external webcam, list the make and model. Also, list the name and model of your headset. A quality headset will do you wonders.
Internet Connection: Probably the most important factor in teaching English online – an active and reliable Internet connection. Wired connections are always preferred over wireless, so list which of the two you use. We suggest running a speed test to see how fast your connection is and including these results on your resume. This speed test site will provide you with a link to your test results to share.
Teaching Qualifications: Be sure to include your TEFL Certification within your education section. You'll want to note the number of hours the course was, as well as any practicum hours completed.
Native or Non-Native: You may live in the USA or Australia for example, but this does not necessarily make you a native English speaker. If you were born and grew up in a country where English is not the first language, this makes you a non-native speaker.
Accent: We recommend listing your accent. American, British, or Australian for example. Some online English teaching employers give preference for particular accents.
Saving Your Resume
Save your resume as your last name, first name, online school name, and then what the file is. Example file name:
Anderson, Tiffany - <Online School Name> Resume
Be sure to save your resume as both a Word Doc (so you can edit it later if need be) and as a PDF doc (this is the version you will submit during the application process).
Next Steps
Great – you have your resume all sorted, now you need to get your cover letter in order. Check out our post on how to create a killer cover letter for teaching English online.
*Note: The 'Basics' section of this article is an excerpt from the 400-page International TEFL Academy Job Search Guidance Manual that is provided exclusively to International TEFL Academy students and graduates as part of their lifetime Job Search Guidance. It was prepared by expert job placement advisors in the Student Affairs Department at ITA, who provide personal assistance to hundreds of students and graduates each year with their resume and cover letter in addition to other aspects of the job search and interviewing process.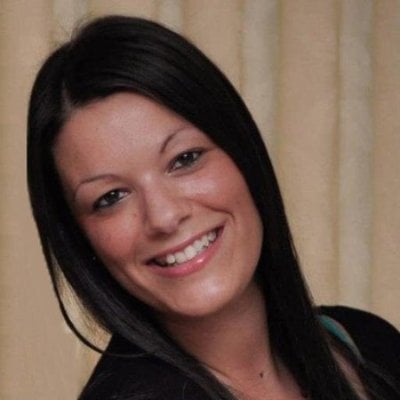 An accomplished traveler (she's visited 40 countries!), Lynda hails from Melbourne, Australia. Since she joined ITA in 2017, Lynda has become a primary expert on the field of teaching English online. Not only has she published numerous articles on the topic herself, but she has worked with International TEFL Academy alumni around the world to produce an entire library of information and content about teaching English online. Lynda also serves as a primary organizer of ITA's ground-breaking Teach Abroad Film Festival.
Want to Learn More About Teaching English Abroad & Online?
Request a free brochure or call 773-634-9900 to speak with an expert advisor about all aspects of TEFL certification and teaching English abroad or online, including the hiring process, salaries, visas, TEFL class options, job placement assistance and more.