must read
How Much Money Can You Make Teaching English Online?
Compare teach English online salaries and understand how much money you can make teaching English online.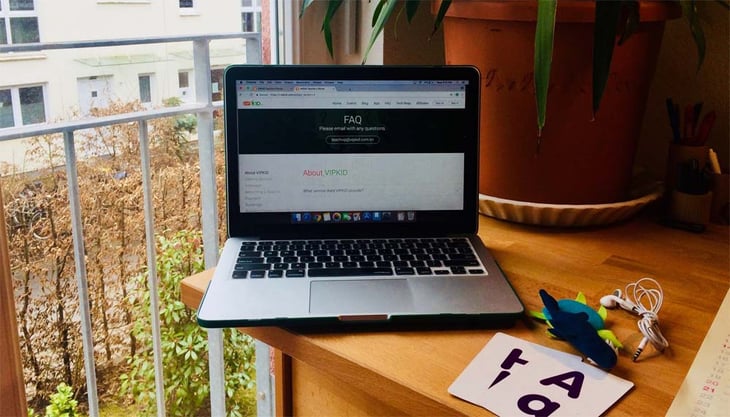 Curious about how you can get paid to teach English online? Well, look no further. This detailed guide will outline how much money you can make teaching English online, your main three options when it comes to ESL teaching jobs online, and the tax implications of online teaching.
Teaching English Online Salary: How Much Can You Make as an Online English Teacher?
You can make money teaching English online via three different methods: by teaching with an online ESL company; offering your teaching services on an open marketplace; or creating your own online ESL business and working for yourself. We'll explore each of these three options below but first, let's address a couple of questions.
Does teaching English online pay well?
Generally speaking, online English teachers typically make anywhere between $10 - $40 USD per hour depending on their level of qualification. If you're a first-time English teacher with a TEFL certification, you will likely be making $10-$20 per hour to start.
Can you teach English online full-time?
Teaching English online is very literally what you make it. With most online English companies, you can work as much or as little as you like, which means your online English teaching gig can be anything from a small-time side hustle to a full-time career hustle.
Briefly, online English teacher salaries vary depending on a variety of factors:
The company with which you teach English online;
The number of hours you put in;
Your qualifications and experience;
Your base pay and bonuses.
Some online English teaching companies provide a flat rate of pay per hour, while other platforms allow you to set your own hourly rate.
Now that we've covered these two questions, let's take a look at the three options you can make money teaching English online with:
1. Teach with an online ESL company
Arguably the easiest of the three options, teaching with an online ESL company is ideal for those that want to omit a majority of the legwork. Companies structured in this way such as Lingoda and Open English often provide you with lesson plans and teaching materials that you can base your classes on. They also have a large, global network of students looking for online ESL teachers to take lessons with, which makes securing students less of a challenge for you.
However, companies of this nature do not let you set your own hourly rate. When you interview for a teaching job with them, you are assigned an hourly rate based on your experience and qualifications. These rates can vary from anywhere between $8-$20 USD per hour, but will also often have an incentive-based program built into them. Incentives may include bonuses like an extra $1 of pay per class if you teach more than 45 classes per month.
If you're looking at ways to make more money teaching English online with an ESL company beyond the minimum base rate that they offer, you may want to consider:
Getting your TEFL certification: Most online ESL companies will require that you have a 120-hour TEFL certification (at minimum) to secure employment with them. Having this credential on your teacher profile may help you secure a higher base salary. Check out both our in-person and online TEFL certification courses to see which is a better fit for you.
Teaching experience: Like any job, employers value experience. If you've taught ESL in-person, great, and if you have experience teaching English online, even better! Our International TEFL Academy (ITA) TEFL certification courses require you to complete a practice teaching (practicum) component as part of your course, so at course completion, you'll already have a minimum of 20 hours of teaching experience under your belt!
University degree: Do you have a university degree (in any field)? While a degree is not required by all online ESL companies, a majority of them require one. Holding a degree usually means you will receive a higher rate of pay.
Look for companies that offer incentive-based bonuses: Incentive bonuses may include things like an extra $1 of pay per class if you teach more than 45 classes per month; bonuses for the number of positive reviews you receive at the completion of each class; attendance bonuses for not skipping or canceling any classes, etc.
2. Create a teaching profile on an open-marketplace
Open marketplaces are a type of platform that helps connect students looking to learn English with ESL teachers who have a profile listed on the marketplace. Your teacher profile should highlight your qualifications, experience, and any additional training or certifications you have earned. For example:
Qualifications:
Include your TEFL Certification course (in-person, online, number of hours, and training school that certified you, etc);
Your degree (if you have one) and where you obtained it.
Experience:
Include the practice teaching component you had to complete as part of your TEFL course, including the number of hours completed;
If you've privately tutored in the past, include this;
Have you taught English online before?
Have you taught in a classroom here in the USA?
Have you taught ESL abroad in a classroom before?
Additional Training:
Did you undergo any specialized training in addition to your TEFL course? For example, at ITA, we offer 2-week Teaching English Online, Teaching English to Young Learners, and Teaching Business English specialty courses that you can take during or after the completion of your TEFL certification course.
Other ways to sell yourself in your profile:
Intro Video: You'll also want to create an attention-grabbing intro video to introduce yourself to prospective students (and their parents). This video will showcase your accent, your abilities, and why you think you are a great ESL teacher. Use this video to sell yourself and your capabilities to attract your first students, gain some solid, positive reviews, and start to build your client base.
Rate of Pay: Unlike structured ESL companies, with an open marketplace, you get to set your own rate of pay per class. It is common to begin with a lower rate to attract new students and build up your reputation with positive feedback and reviews before raising your rate. If your students find value in your lessons and like working with you, they should not have a problem with a small increase in your rates. It is important to remember to not set your rate of pay too high from the get-go. A high rate without any reviews to justify that rate will make it tough to attract students - you will be far more successful easing into it over time. Additionally, you may even consider offering each new student their first lesson free to get them in the door and in turn, have them leave you a review!
3. Start Your Own Online Teaching Business
The most challenging of the three options, starting your own online teaching business is ideal if you're a real go-getter and have the motivation and drive to follow through and ensure success.
Here, not only will you need to hustle to find your own students, but you will be running the show from the ground up - this includes creating your own website, choosing which video platform you want to use for your classes, deciding what age group/demographic you want to teach and creating your own lesson plans based on this, getting your name out there and marketing your business, figuring out your rate of pay and a form of payment that is acceptable across a wide range of countries (PayPal is a popular one, as is Venmo, but it is not globally available), and much more.
The benefits of running your own online teaching business include:
You run the show and have complete control from beginning to end;
You won't have to pay a commission from your earnings as you do with most open marketplaces;
You can earn more - while you want to set a rate that is fair enough to attract new students, you will also want to avoid going too low as that might indicate a lack of confidence in your teaching abilities;
Referrals - your students can refer their friends, family, etc through positive word of mouth to help build your student base and you can even introduce your own referral program where your current students benefit if they bring in new business for you;
You don't have any contracts to sign or minimum/maximum hours to commit to (like some online companies have) - you call all the shots!
View our Teach English Online Employer Comparison Chart to compare hourly rates of pay in $USD across several different online ESL schools.
Do I Need to Pay Taxes on the Money I Make From Teaching English Online?
Many online English teaching jobs categorize you as either an independent contractor or self-employed. This means it's your responsibility to report your earnings as self-employed income. This process will differ based on your country of citizenship or the country you are teaching English online.
For U.S. citizens teaching English online from within the USA but for a non-U.S. based company (e.g. The company you teach English online for is based in China), taxation papers are often not provided, however, you are still expected to report any self-employed income earned. If your income is paid through PayPal and you have:


Earned $20,000 USD in gross payment volume for sales of goods or services in a single year;
200 payments for goods or services in the same year.
PayPal will send Form 1099-K to you and the IRS for that year for tax filing purposes.
One benefit of online teaching (if you pay your taxes) is that the U.S. and Canada will allow you to write off a portion of your home or apartment as a home office. You can also write off expenses like your computer/laptop, Internet, webcam, microphone, headset, teaching supplies, etc.
For U.S. citizens living abroad and teaching English online from anywhere other than the USA (i.e. You are a U.S. citizen living in Japan and teaching English online from Japan), you are not expected to pay U.S. taxes on the first $80,000 that you earn each year.
For more, read:
Is teaching English online worth it?
Yes. Teaching English online provides great opportunities to earn a good salary on either a part-time or full-time basis. While it isn't the most lucrative profession, it does offer great flexibility and convenience, including the ability to make money from home while impacting the lives of others.
Want more information in addition to learning how much online ESL teachers make? Read more: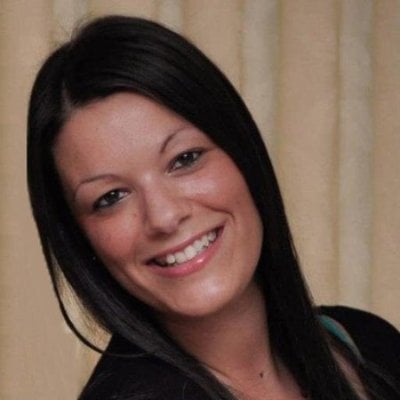 An accomplished traveler (she's visited 40 countries!), Lynda hails from Melbourne, Australia. Since she joined ITA in 2017, Lynda has become a primary expert on the field of teaching English online. Not only has she published numerous articles on the topic herself, but she has worked with International TEFL Academy alumni around the world to produce an entire library of information and content about teaching English online. Lynda also serves as a primary organizer of ITA's ground-breaking Teach Abroad Film Festival.
Want to Learn More About Teaching English Abroad & Online?
Request a free brochure or call 773-634-9900 to speak with an expert advisor about all aspects of TEFL certification and teaching English abroad or online, including the hiring process, salaries, visas, TEFL class options, job placement assistance and more.