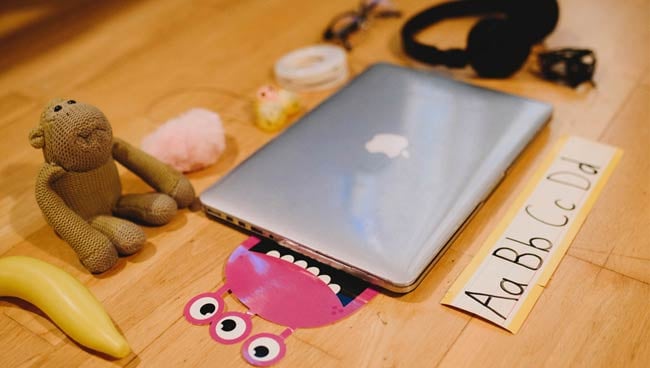 7 Companies That Hire Non-Native English Speakers to Teach English Online
Can I teach English online if I am a non-native speaker?
Yes, you can. There are several companies that hire non-native speakers to teach English online. Here are 7 that allow you to do so:
Table of Contents:
Want to teach English online but worried you won't be able to because English isn't your first language? With this industry growing at such a rapid pace, new online ESL teaching platforms are popping up every other week - including ones that don't require you to be a native English speaker!
Can you teach English abroad without being a native speaker?
Yes. Non-native speakers can teach English abroad and online. While some countries require citizenship from a native English-speaking nation, there are still dozens of nations where schools will hire non-native speakers. The key is to be fluent and to get an accredited TEFL certification.
Please note, other than Preply, International TEFL Academy does not have affiliations with any of these companies nor have we vetted them for legitimacy and quality.
Here are 7 companies that hire non-native speakers to teach English online:
1. TOPICA Native
TOPICA Native is an online English speech tutoring platform that connects language learners with English-speakers with innovative services including the first English learning program via Google glass and the method of adaptive learning.
Requirements: Teaching experience is preferable and will increase your chances of admission, but not necessarily required.
A high-speed (at least 1 MB) internet connection and good sound capabilities with an audio headset are required.
Non-Natives: As one of TOPICA's value propositions is to connect language learners with native speakers, being a native speaker of the language you intend to teach is generally required. However, we make exceptions for non-native speaking applicants with exceptionally high level of proficiency.
Hours: You are free to choose as many classes as you want based on your flexibility and free time. There are up to 16 daily classes lasting from 8AM to 11PM (GMT+7) with each class running for 45 minutes.
Students: Your students are university students and working adults who love to learn conversational English.
Pay: TOPICA uses a payscale system of 8 ranks. Teachers are classified into ranks based on their performance during their training session and demo class.
Apply: TOPICA continuously recruit for online teachers every month and will contact you within 2 weeks from the day you send in your application. You can apply here.
2. Fluentbe
Fluentbe is an online language school. Their classes take place online 1-to-1 or in groups of up to four students using webcams and applications similar to Skype.
Requirements:
Must have a good internet connection.
At least 1-year experience teaching adults.
Online teaching experience is a plus (Skype, etc.).
Non-Natives: While Fluentbe doesn't specifically mention that they recruit non-natives, their requirements only mention that you must be:
Happy, talkative, engaging and open.
Passionate about something (we will talk about it during the interview).
Hours: Flexible working hours - you choose when you work.
Students: You will be teaching English to Polish adult students.
Pay: While this is not directly listed on their website, other sources list the pay rate at $10 USD per hour.
Apply: You can apply here.

3. italki
Requirements: You should have reliable access to an internet connection with a speed of at least 2 MB per second. italki currently supports Skype, Google Hangouts, Facetime, and QQ. You must download, install, and create an account using one of these options before your first lesson. All are free to use for calling between computers. Most students and teachers use Skype.
Non-Natives: italki's language proficiency requirements for teaching ESL online are:
Native proficiency

Advanced (C2) proficiency
italki requires that teachers have native proficiency or the most advanced (C2) level in order to teach a target language. italki uses the Common European Framework of Reference for Languages (CEFR) for reporting language proficiency.
To demonstrate your native or advanced (C2) language level, both to italki staff and to potential students, they require that teachers:
Speak in the language during your introduction video. Don't just say a few words - say at least a short paragraph. It adds a lot of credibility to your profile. Students are looking to your video to understand what their language sessions with you will be like (and how they will speak after learning from you)!

Upload any language proficiency certification you have earned to your italki profile. italki staff must approve this modification. Your certificate will not be published, but your profile will show that italki has verified your certification.

Use the target language in your written introduction. Be sure to use proper spelling and grammar so that your profile will look professional.
Hours: Teach as much or as little as you want! Students schedule lessons for times that you are available to teach.
Pay: On italki, teachers set their own prices appropriate to the teacher's local environment, plus the time and effort spent preparing for professional lessons.
When a student pays for a lesson, italki takes a commission or fee based on the teacher's listed course price. They don't take any money until you are making money.
italki charges a 15% fee on transactions between teachers and students. italki does not charge a commission fee for trial sessions
Apply: You can apply here.
4. Bibo Global Opportunity
Bibo Global Opportunity teachers provide English lessons to students from Japan, Taiwan, and other parts of the world via Skype.
Requirements: You will need a working computer (desktop or laptop), a Skype account, a stable internet connection, working headsets/earphones and webcam. ESL teaching experience is not required. What is required, however, is mastery of the English language, teaching skills, and computer literacy (especially Skype) and you have to be at least 18 years old to apply.
Non-Natives: A proficiency in the English language is required to work with Bibo Global Opportunity. If you have a Certificate of Proficiency in English Language, this is a plus!
All applicants, regardless of whether you are a native or non-native speaker, will be required to submit a short essay to prove your English proficiency level. During your application, you will have four essay topics to choose from - pick one to answer. Organize your thoughts into clear sentences and double check your essay for possible grammatical and spelling mistakes before submitting. You will be notified whether you pass the assessment or not.
If you pass the initial screening, you will be invited to a Skype interview and one of our interviewers will e-mail you with all the details necessary prior to your first interview. This typically happens within 24 hours of applying for the tutoring position.
If you pass the interview, you will be asked to deliver your Internet speedtest result 60 - 30 minutes before your training starts. Applicants who pass the training and do not meet the required Internet speed will not be permitted to start classes until the Internet connection speed is upgraded.
Hours: Tutors are free to select slots to open for teaching. The schedule is flexible, slots can be opened 24/7, up to 7 days in advance, including weekends and holidays and there is no minimum number of classes you have to conduct.
Your lessons will be 25 minutes long, with 5 minutes break time in between and all lessons are one-on-one.
Students: Tutors will be teaching (mostly) Japanese students of varying ages, proficiency levels, and backgrounds.
Pay: Although the rate of pay is not listed on the Bibo Global Opportunity website, Glassdoor estimates pay to be around $10 per hour, but we have no confirmation of this rate.
Apply: You can apply here.
5. Learnlight
A Learnlight trainer is more than just an online teacher. They are also a motivator and personal mentor who guides students through their virtual learning experience. They are a highly valued member of an ever-growing team of people who are proud of what they do and are excited about innovative methods for distance learning.
Requirements:
Foreign language teaching qualification (i.e. TEFL, CELTA, TESOL, FLE, DAEFLE, DELE, ELE, DaF, DITALS, EPE)
A minimum of two years' language teaching experience
At least 10Mbps speed internet connection
Business background preferred but not required
Non-Natives: Applicants must have a proficiency in the language being taught, in this case, English. If you are a non-native and can prove your English language proficiency, you can apply. If you have a Certificate of Proficiency in the English Language, it would be a good idea to mention it in your application.
Hours:
Ability to commit to a fixed schedule for a minimum of one year
A minimum of 10 hours per week of fixed availability during our prime times:
06:00 -9:00 / 12:00 – 15:00 / 17:00 – 20:00 / 22:00 – 01:00 (UTC/GMT)
Students: Connect with culturally diverse and highly motivated business professionals in a variety of sectors from over 100 countries.
Pay: While an exact rate of pay is not listed on the Learnlight website, from going through a few forums and Glassdoor, it seems to be $12-$14 per hour, but we have no confirmation of this rate.
Apply: You can apply here.
6. Preply
Preply is an online marketplace where your teacher profile is visible in search results, bringing new students to you.
Requirements: Teaching experience is recommended and will increase your chances to attract students.
Non-Natives: While Preply doesn't specifically mention that they recruit non-natives, their website says "if you are simply passionate about teaching, you can still sign up as a tutor on Preply".
Hours: Set your own hours and manage lessons in your personal Preply calendar.
Pay: Your earnings depend on the hourly rate you set in the profile and how often you can provide lessons. If you have wide availability and your profile is appealing to students, they are likely to book more lessons and as a result, you will earn more. The most popular tutors on Preply earn up to $550 weekly.

Preply takes a 100% commission fee of your first lesson payment with every new student. For all subsequent lessons, the commission varies from 33 to 18% and depends on the number of completed lesson hours with students. The more tutoring you do through Preply, the less commission you pay.
Your pay is kept in your Preply wallet and you can withdraw it anytime via Paypal, Payoneer or Skrill.
Apply: Due to the high volume of tutor applications that Preply receives, only accepted teachers will hear back from them. Please note that profiles without a real photo or video will not pass the online ESL teaching selection process. Preply does not send rejection letters. You can apply here.
7. All Right
AllRight.io is a growing English school teaching mainly young learners from the ages of 4-12. They provide services to students from all over the world, but most of them are from Russia, Poland, Spain, and Italy.
Requirements:
No degree necessary but if you do not have a degree, you will need a TEFL certification and some teaching experience to be considered.
Non-Natives:
All Right takes on three categories of teachers: Standard; Near-native; and Native, and your pay will fluctuate based on which category of teacher you fall into.
Hours: For Near-natives and Native teachers, there is a minimum contract requirement of 15 hours per week, with 6 of those hours needing to be on weekends. Classes are either 25 mins or 55 mins in length.
Students: Young learners from the ages of 4-12. They provide services to students from all over the world, but most of them are from Russia, Poland, Spain, and Italy.
Pay: Near-native teachers usually start on $8 USD per hour but after 6 months, the pay can be bumped up to $10 USD per hour based on performance. Native teachers can expect to make up to $12 USD per hour. A teacher incentive program is also offered which contains monetary and non-monetary rewards.
Apply: You can apply here.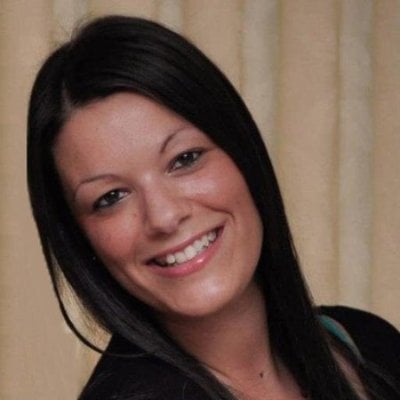 An accomplished traveler (she's visited 40 countries!), Lynda hails from Melbourne, Australia. Since she joined ITA in 2017, Lynda has become a primary expert on the field of teaching English online. Not only has she published numerous articles on the topic herself, but she has worked with International TEFL Academy alumni around the world to produce an entire library of information and content about teaching English online. Lynda also serves as a primary organizer of ITA's ground-breaking Teach Abroad Film Festival.
Want to Learn More About Teaching English Abroad?
Request a free brochure or call 773-634-9900 to speak with an expert advisor about all aspects of TEFL certification and teaching English abroad or online, including the hiring process, salaries, visas, TEFL class options, job placement assistance and more.