Do you want to get TEFL certified & teach English in Spain?
Are you looking for a way to

live

legally in Madrid and improve your Spanish?
Are you an American or other native/fluent English speaker from a non-European Union (EU) country?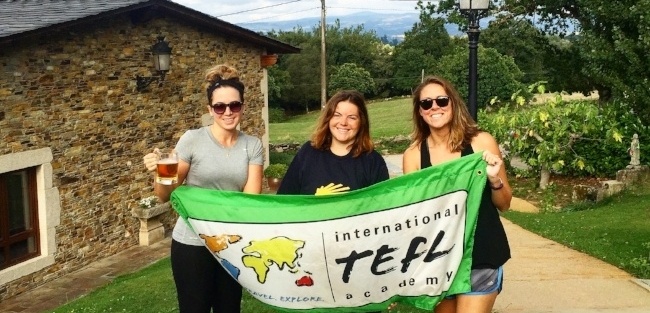 A student visa allows Americans & other non-E.U. citizens to live legally & teach English in Spain while taking part-time classes in Spanish language & culture at the La Aventura Espanola. This school is accredited by the Instituto Cervantes, which is the highest accreditation a Spanish language school can obtain in Spain.
International TEFL Academy has partnered with an accredited language school in Spain to develop special packages that will be offered to all International TEFL Academy students and alumni. These packages will provide you with a student visa that enables you to legally live and study in Spain for one year with the right to apply for authorization to work (and it is renewable).
These packages are based on which ITA TEFL class you take: Madrid, Online TEFL Class, or any one of ITA's other 25 in-person TEFL classes around the world. All options include continued support before, during, and after arrival, including guaranteed job interviews and job placement assistance as well as Spanish classes for one year.
Each program outlined below is for those of you who wish to obtain a student visa to study Spanish & teach English in Spain. With a student visa, you will have the right to apply for permission to work. This is for a maximum of 20 hours per week during term time (20 hours is considered full-time for an English teacher, but if you want to work more than this, we will help you get private work as well). This is not an automatic right but we have yet to know of someone being rejected for this and we will help you apply for this process through our agency network once you have finished the course. The student visa is valid for one year with the option to renew.
Please read How to Apply for a Student Visa in Spain
Got questions or want to sign up?

To speak with an advisor, please call 773-634-9900 or fill out a contact form