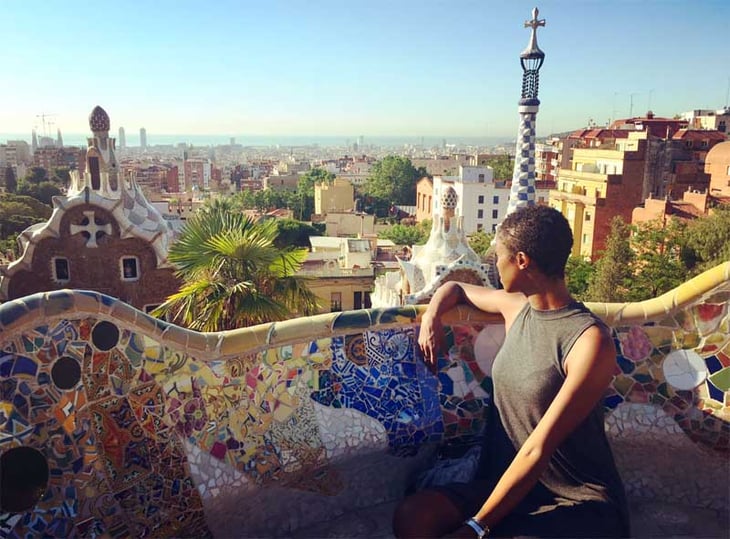 What Are the Basic Requirements for Teaching English in Spain?
Written by: Paige Lee
Last Updated: July 19, 2021
1. NOT a requirement – Four-year college degree!
First, let's start with what you don't need to teach English in Spain, a completed 4-year college degree. Demand for English language education among Spaniards is robust and a native English speaker is the ideal educator for the world's 2nd language. Therefore, it's common for language schools or families looking to hire tutors based on the fact that they are a native speaker with a TEFL certification and not to prioritize a 4-year degree. Great news for the 1/4 of ITA's certified teachers looking to live abroad without having completed their 4-year degree!
2. A TEFL Certification
However, being a native English speaker alone does not qualify just anyone to take charge of a Spaniard's future with the English language. Nearly all language schools and private families require their English teachers to hold a legitimate (accredited) TEFL certification so that they know what training and skills a prospective English teacher possess.
To read more about what defines a legitimate TEFL certificate, take a quick detour to this article here & check out a full listing of ITA TEFL course options here.
3. Understanding of the visa laws and common practices
Having the legal right to work in Spain looks different for a variety of passport holders. While EU citizens typically will automatically have legal working status, Canadians and Australians may want to consider applying for a Working Holiday Visa.
American English teachers (with their highly prized American accents) are in high demand in Spain, but most private schools will not go to the trouble or expense of processing a work visa.
However, Americans can get a work visa by participating in Ministry of Education initiatives like the famous Cultural Ambassadors Program, which recruits several thousand Americans each year to teach English in public schools as assistants to local teachers.
The most popular option for International TEFL Academy graduates currently teaching English in Spain is to get TEFL certified and then teach legally on a student visa. Because it is challenging and rare for Americans and other non-EU citizens to get legal work visas to teach English in Spain, International TEFL Academy offers special Student Visa Programs in Madrid and Barcelona that enables participants who take a TEFL certification course through International TEFL Academy to enroll in a part-time language program and receive a student visa that enables them to live and teach English in Spain legally. Participants also receive job search guidance in Madrid and Barcelona to assist with gaining employment. To receive the student visa, participants enroll part-time in designated classes through an arrangement with ITA and our partners in Spain. Check out the following links to learn more:
4. Understanding of the types of English teaching jobs that are available
The English teaching industry in Spain is undergoing a cultural revolution! In the country's most popular cities, Madrid and Barcelona, attendance at English language academies is slowly declining. As the Spanish middle class grows stronger after the recession, many families are opting to hire a private tutor to work one-on-one with their language learner. While many teachers envision themselves in a classroom setting, the reality of teaching in Spain these days (especially for Americans) is that most of the opportunity is working in private tutoring sessions. ITA has hundreds of TEFL Alumni who are currently teaching or have previously taught in Spain in this style. Most recently, many are also Teaching English Online, which provides more flexibility and convenience. Here are several links to learn more:
5. Savings for start-up costs
Finally, as Spain is an incredibly popular destination, start-up costs and monthly cost of living are going to be something you'll want to plan for to prepare for your arrival. Interviewing for work in a language school or establishing yourself as a private tutor almost always happens in the first two weeks after arrival. After that, you should expect another four weeks to pass before you earn your first paycheck or until your schedule is comfortably filled with private tutoring clients.
Therefore, we recommend you plan to bring enough funds to cover your first 6 weeks of living in Spain. In USD, this amount should be somewhere between $2,300 and $3,000 for 6 weeks. In Euro, this amount should be somewhere between €2,050 and €2,750. To learn more generally about financial planning for teaching abroad, check out What are Basic Start-Up Costs for Teaching English Abroad?
Bonus Hot Tip!
Last, but not least, to make sure you are prepared to teach English in Spain you should plan to speak to an ITA Admissions Advisor! Reaching your goal of teaching English in Spain will require planning and research. ITA's Advisors are experts in the nuanced details of teaching English in an incredible country like Spain, so they're here to make sure your questions and concerns are addressed.
Born on a snowy Rocky Mountain-side but raised in the Chicago suburbs, Paige has lived and worked in Shanghai, China where she taught English and explored the Asian continent, as well as the 'Land Down Under' in Australia. With more than 10 years of professional experience in the fields of teaching English abroad & TEFL certification, Paige is one of our most senior Admissions Advisors.
Want to Learn More About Teaching English Abroad?
Request a free brochure or call 773-634-9900 to speak with an expert advisor about all aspects of TEFL certification and teaching English abroad or online, including the hiring process, salaries, visas, TEFL class options, job placement assistance and more.