must read
What is the Cultural Ambassadors Program for Teaching English in Spain? [Auxiliares de Conversacion]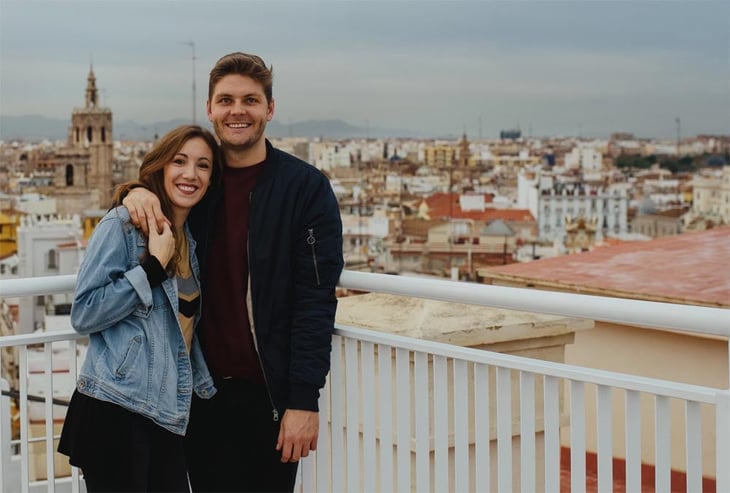 An Overview of the North American Language and Culture Assistants Program (Auxiliares de Conversacion) in Spain
Operated by the Spanish Ministry of Education, Culture and Sport, the Cultural Ambassadors program recruits and places native English & French speakers from the U.S. & Canada as assistant language teachers in elementary and secondary schools throughout Spain.
The program, which is also known as the North American Language and Culture Assistants Program- or the auxiliares de conversación ("conversation assistants") in Spanish, recruits up to 2,500 Americans & Canadians to teach English (and in the case of some Canadians, French) in Spain each year.
Spain Cultural Ambassadors Program Overview
Americans between ages 21-60 (most participants are between the ages of 21-35 - the upper age limit for Madrid region is 35) are placed as assistant English teachers in elementary or secondary schools in Spain;
Assignments last from the beginning of October until May 31; in Madrid, the duration of the program is from October 1 to June 30; a few spots begin after October 1 and these depend on availability;
Participants work 12 class sections a week as assistant English teachers in their assigned school(s);
Participants may submit preferences for where they want to teach, but assignments are determined by the Cultural Ambassadors and are given in April, when acceptances are announced;
Assignments may be given in school districts in mainland Spain or in overseas regions such as the Canary Islands and islands like Mallorca;
Participants receive a stipend (net 700 Euro per month - sometimes higher in Madrid), health insurance and a long-stay student visa for Spain covering the duration of their assignment with Cultural Ambassadors.
Participants are responsible for covering travel costs to & from Spain.
Eligibility for Cultural Ambassadors (including Spanish language proficiency):
Cultural Ambassadors applications are evaluated based on a list of criteria that are indicative of a candidate's potential for successful participation in the program:
U.S. or Canadian citizenship;
Academic Requirements: Hold a minimum of a BA or BS by the end of the academic year preceding the start of the program, be a junior or a senior, or have become a university graduate;
Demonstrative communicative skills in Spanish - the official program website states: "Official college transcripts, high school records, Spanish language certificates or others may be uploaded as an extra proof of language competence."
Demonstrate that you are in Physical and Psychological Condition: you will be required to submit a medical form.
The Application Process for Cultural Ambassadors
Applying to the Cultural Ambassadors program is somewhat similar applying to a university or graduate school program. The applicant will be expected to provide information on their academic background; Spanish language level & experience; experience working or teaching children and young adults; and experience with living abroad. Paperwork applicants can expect to submit will also include:
A copy of your valid U.S.A. or Canadian passport main page.
A copy of your degree certificate(s) or diploma(s) or an official academic record on letterhead.
A cover letter or statement of purpose for participation in the program, 250 to 300 words in either English or French (for Canadian applicants), addressed to the education advisor responsible for the office you will be sending your required documents to.
A copy of a testimonial or reference letter from your university or workplace. Letterhead, author's contact information and signature are required.
If you hold dual citizenship and you are a European Union citizen, or you already have a residence card (TIE), we require a medical/physical evaluation stating that you are in good mental and physical condition and have no limitations that would impair your ability to teach. This document should be on the doctor's letterhead and be uploaded on Profex (the online platform, where you will upload application documents).

The application process for the 2020-2021 Teaching Assistant Program in Spain is now open from January 30,2020 - April 15, 2020. Applicants receive assignments on a first-come, first-serve basis, and most assignments are made in April. Those who do not accept their assignment within the first week are at risk of losing it.
Please consult the Cultural Ambassadors website for more details, including Guidelines for Application.
Is the Program Competitive and is Every Applicant Accepted?
It's important to note that Cultural Ambassadors is a competitive program and meeting basic criteria does not ensure acceptance.
Is a TEFL/TESOL Certification Required?
A TEFL/TESOL certification is not technically required for the Cultural Ambassadors program. However, program applicants are encouraged to pursue the certification as acceptance is becoming increasingly competitive and holding a TEFL/TESOL certification shows that an applicant has invested in and studied the methodology behind teaching English as a foreign language. It's also useful to have gained practical teaching experience included in your TEFL/TESOL certification as practicum.
Some other factors to consider regarding the question of whether you should get a TEFL certification if you want to teach in Cultural Ambassadors (or elsewhere for that matter);
Your teaching experience will be far easier and more rewarding if you possess basic teaching skills in areas like classroom management, teaching methodology, and error correction. A primary complaint and reason for drop-outs in programs like Cultural Ambassadors (and similar assistantship programs in France and Japan) is that participants without training feel lost and unable to cope with their classroom assignments because they are totally unprepared.
Your students will learn more from you and respect you more (as will your colleagues and peers) if you are trained and possess professional level teaching skills.
TEFL certification will provide you with the skills and qualifications to gain employment teaching English in up to 80 other countries worldwide and could very well qualify you for other teaching opportunities in Spain and elsewhere in Europe and around the world.
Visas
One of the major benefits of the Cultural Ambassadors program is that it provides U.S. citizens with a viable and legal way to teach English in Spain on a long-stay student visa. The process of getting your visa can take months so it is important to begin the process as soon as you accept your assignment to the program.
Stipends & Health Insurance
Cultural Ambassadors teachers receive a net stipend of about €700 euro a month (approximately $735 USD - exchange rates do fluctuate), or up to €1000 euro in Madrid. This is typically enough to live modestly. Some teachers find that it really isn't enough to survive comfortably on. Many participants earn extra cash on the side giving private language lessons and/or babysitting.
Participants also receive basic health insurance through the Spanish national health insurance system. Teachers are responsible for their own airfare and housing costs. Most Cultural Ambassadors arrive in Spain with a minimum $2,000 USD to help with start-up costs like their first month's rent.
Read more: How Much Do English Teachers Make in Spain?
Learn More About the Program & Application Process
Interested TEFL certified teachers can apply to the Cultural Ambassadors program at https://www.Cultural Ambassadors.org
Bonus tips: In addition to the Cultural Ambassadors program, there are a few smaller programs to look at: BEDA Madrid, and CAPS.
Are there other options or teaching English in Spain?
Yes! In fact the vast majority of Americans & others who teach English abroad in Spain do not do the Cultural Ambassadors Program. Thousands of Americans, Canadians, Britons and others teach English in Spain, primarily in the private sector as private language schools and also as private tutors.
John Bentley is Co-Founder & Senior Writer for International TEFL Academy (ITA), the world leader in TEFL certification for teaching English abroad. A graduate of Harvard University and the Medill School of Journalism at Northwestern, John is a recognized expert in the field of TEFL. His articles have appeared across the field's top websites, including GoAbroad.com, StudyAbroad.com, InterExchange, GoOverseas.com, Adventure Teaching, & many others. He has also spoken as an expert on Teaching English Abroad & TEFL certification at major conferences like MeetPlanGo and Lessons from Abroad (LFA) in Portland & San Diego.
Want to Learn More About Teaching English Abroad & Online?
Request a free brochure or call 773-634-9900 to speak with an expert advisor about all aspects of TEFL certification and teaching English abroad or online, including the hiring process, salaries, visas, TEFL class options, job placement assistance and more.