How to Find Private English Teaching Work in Barcelona, Spain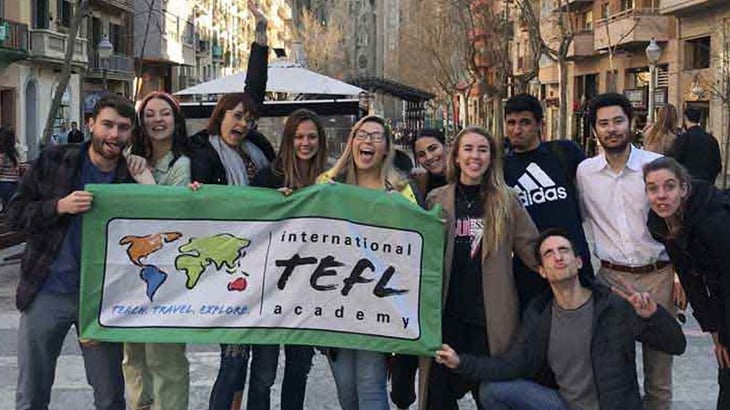 The following details the means by which I found private students in Barcelona while teaching English in Spain. It is by no means exhaustive, but I've found that there is such a demand for English teachers that I didn't need to look very far to find plenty of private students. After only a few weeks of adding new students, I already had to turn students away or refer them to other teachers.

I took the International TEFL Academy course in Barcelona in July 2013. I spent most of August traveling and relaxing, as there typically isn't much work for teachers in August, and didn't begin my search until early September. I work for an hourly wage, which I adjust slightly for variation in numbers of students in a lesson and how many hours required. I'm usually paid in cash at the end of every class, with some exceptions I will discuss in the following.

1. Joining the Teaching Community – My first step in the student hunt was to join a group on Facebook called BTTA "Barcelona TEFL Teachers Association". It is a group and a platform for teachers living and working and Barcelona to post about jobs, students, apartments, teaching tools, and general tips of the trade. From this group, I made several friends who had some experience living and teaching in Spain, specifically other Americans.
They host events all the time where I could meet people and get to know the city. It has been an invaluable tool throughout my year in Barcelona and continues to be helpful for all sorts of things. I've sent many other people to their page when they are looking for some guidance.
2. Finding Private Students – Next, I created a profile and an advert on a local teaching website called "Tus Clases Particulares". I had a friend help me to write an ad in Spanish, which I would strongly recommend. It was also suggested to me to create the ad with a headline declaring "Primera Clase Gratis" (First Class Free), which got me several responses immediately. This way, both you and the student can make sure it's a good fit before continuing classes together.
Every student I met with for their free class continued classes with me. Also, I "specialize" in working with children. I think it can be helpful to list special skills such as working with children, adolescents, test-preparation, business English, etc. It gave me a niche that needed to be filled.
Another popular site for English teachers to post jobs is LingoBongo.
Check out the article: Who will my ESL students be when I teach English overseas?

3. Contracts – With each student or the parent of the student I created a brief contract listing the expectations of both the student and myself. It included dates and times agreed upon for our classes, hourly rate, cancellation policy, and outlined a one-class deposit requirement. A contract establishes that you are a professional teacher and your time is valuable and the students will take you serious.
4. Referrals – Once I had five or six students, in my case the parents of my students began referring me to other parents to work with their children. A few months in, I had six young students who were all friends and played football together. I felt like I became a little part of the family and their community through working with these kids. And it definitely felt great to know the parents valued me as a teacher enough to suggest me to their friends!

5. "English Pimp" – I heard this term at a workshop BTTA had last fall. I didn't know what it meant at first, but realized that I already had one! Basically, through another teacher, I was introduced to a women from Barcelona who sort of runs her own private agency connecting teachers and students. Our first and all encounters are at a coffee shop in the center of the city, in which she treats me to coffee and discusses potential students and schedules.
I have several students through her and they actually pay her and then she pays me once a month for all my classes. Typically, each student pays me at the end of each class, but for these students with my "pimp", I get a lump sum from her at the end of each month, which can be great. It's an interesting dynamic, for sure.

6. Editing job: With the skills I acquired through my International TEFL Academy course, I also obtained an editing job online through a tutoring website. I created a profile on Great Au Pair. I had no intention of becoming au pair, but they also have a section for tutors and teachers.
This company actually found me on that site looking for native English speakers to help them to edit and proofread the English translations of their materials. In this case, they were translated from Romanian. This work has been consistent for almost a year and provides a nice addition to my work and my finances.
After becoming tired of her grueling 9-5 cubicle live back in the USA, Laura flew to Spain in 2013 to take the ITA in-person TEFL Course in Barcelona. At the completion of her course, she began private tutoring students in Spain, both one-on-one and two-on-one, to teach them English.
Want to Learn More About Teaching English Abroad & Online?
Request a free brochure or call 773-634-9900 to speak with an expert advisor about all aspects of TEFL certification and teaching English abroad or online, including the hiring process, salaries, visas, TEFL class options, job placement assistance and more.