tefl certification
What is TESOL and What is TESOL Certification?
Learn what TESOL means and understand how TESOL certification training opens doors in the field of teaching English as a second language (ESL) in the U.S. & around the globe.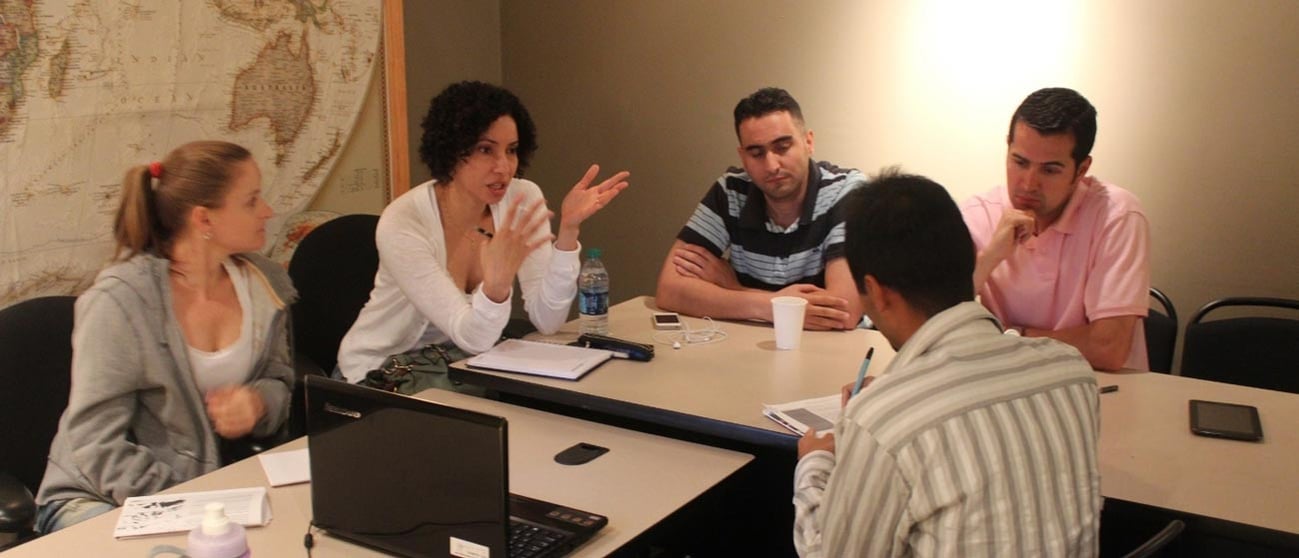 Interested in getting a certification or a degree that will qualify you to teach English as a foreign language (TEFL) in the U.S., online, or abroad? Are you confused about the endless acronyms that you encounter as you research your options online?
One of the most common acronyms used in the field of teaching English as a second language (ESL) is "TESOL." Learn what TESOL stands for and how it is used in the field of teaching ESL in the United States and around the world.
What is TESOL?
TESOL Meaning
TESOL stands for Teaching English to Speakers of Other Languages. It refers to teaching English to non-native English speakers either abroad or in English-speaking countries, though it is most often used to refer to language instruction that occurs in English-speaking countries.
Similar ESL-related acronyms include Teaching English as a Foreign Language(TEFL), English Language Teaching (ELT), and teaching ESL (English as a Second Language).
What is the Difference Between TEFL and TESOL?
Technically, there is little or no difference between "TEFL" and "TESOL." They are both acronyms that mean: teaching the English language to non-native speakers. Likewise, in the vast majority of cases, when you encounter references to ESL teaching certificates for teaching English abroad, a "TEFL certification" and a "TESOL certification" are the same, and the terms are interchangeable.
In the United States, "TESOL" typically refers to teaching English to non-native speakers in public schools in the U.S. "TEFL" is used most often to reference jobs and certifications related to teaching English overseas in countries where English is not spoken as a native language.
If you want to earn a Bachelor's or Master's degree for teaching English as a second language in your local public school system, that degree will likely be in TESOL. Or, you can earn a degree in education and take coursework in TESOL to earn a certification or endorsement that will qualify you to teach ESL and work with ESL students in public school settings.
It is also common for British, Canadian, and Australian training centers to issue a certificate in TESOL as that is also used for domestic teaching in private language schools and regulated by their governments.
TEFL vs. TESOL: Which is Better?
"TEFL" & "TESOL" are two acronyms that essentially mean the same thing: teaching English to non-native speakers. What really matters is not which acronym is on your certification or degree, but whether you take a quality course that meets international standards and will provide you with the skills and qualifications you need to get hired.
Again, TEFL is more commonly used when referring to teaching English abroad in a foreign country, whereas TESOL is commonly used when referring to teaching English to non-native speakers in a primarily English-speaking country. That said, thousands of teachers use TESOL certifications or TESOL degrees to get great jobs teaching English abroad.
Is There Demand for TESOL?
According to the National Center for Education Statistics (NCES), ESL learners number over 5 million students and comprise about 10% of the entire student body in U.S. K-12 classrooms. In addition, more than one billion people are learning English worldwide. So the demand for ESL teachers with TESOL credentials is very high.
Many institutions that offer training courses and certification for teaching English as a foreign language, particularly for teaching English abroad and TEO (teaching English online), offer "TEFL/TESOL" certifications to ensure that their qualification covers both bases for employers that may use one or the other.
The field of TEFL/TESOL represents one of the fastest-growing educational sectors worldwide. It presents thousands of excellent professional opportunities for teaching English abroad in all corners of the globe to native and fluent English speakers who earn their TEFL/TESOL certification.
What are the Requirements for TESOL Certification for Teaching English Abroad?
You can take a certification course labeled as TEFL, TESL, TESOL, or CELTA, and you will be earning a legitimate qualification if your class meets specific international standards set forth by the British Council and recognized by employers around the globe. These basic standards include:
At least 100 hours of training and coursework (equivalent to a full-time 4-week intensive course);
At least 6 hours of live practice teaching (practicum) with actual ESL students (since COVID-19, this can typically be completed in a live classroom environment, or virtually);
The course is taught by qualified university-level instructors (typically this means holding at least an MA in teaching English as a foreign language or linguistics, a DELTA or extensive professional training and English teaching experience);
The course employs a curriculum that is accredited and externally monitored by independent, credible organizations in the field. If you want to receive the professional training you need to teach at a professional level and gain a recognized certification that will qualify you for tens of thousands of jobs worldwide, you need to have an accredited 120 hour TEFL/TESOL certification course that meets the standards outlined above.
How Long Does a TESOL Course Take?
A typical TESOL/TEFL certification course for teaching English abroad entails at least 100 hours of training and coursework in addition to 6-20 hours of live practice teaching (practicum), which is equivalent to a full-time 4-week intensive course. Some courses are offered part-time in-person, online, or in some sort of hybrid format.
More advanced certification programs will take longer, and a university degree in the U.S. takes four years (for a Bachelor's Degree) or two years for a Master's Degree (to be completed after a Bachelor's Degree).
Does a TESOL Qualification Expire?
Whether you take a four-week TESOL/TEFL course, or you earn a full-blow university degree, your TESOL qualification will not expire. However, some teachers working in U.S. schools may need to take some type of continuing education to maintain their teaching credentials.
Is TESOL a Good Career?
With more than 5 million ESL students in U.S. classrooms, K-12 and more than 1 billion English language learners worldwide, the demand for English teachers is high and offers numerous career opportunities in the United States and around the globe.
How Much Can I Earn with a TESOL Certificate or Degree?
According to GlassDoor.com, the average salary for an ESL teacher (which requires university-level TESOL training for teaching in public schools) is $50,953 in the United States. Teachers with a Master's Degree in TESOL and experience will typically make more.
English teacher salaries around the world for those with a TESOL or TEFL certificate (or even a degree) vary greatly depending on the country, the type of school, and other factors. Countries where ESL teachers make the highest salaries (and often receive benefits like free airfare, health insurance, and housing), include Asian nations such as South Korea and Japan, as well as Persian Gulf nations like Saudi Arabia and the U.A.E.
Is There an Official TESOL Organization?
There are many training organizations offering certification courses in TEFL/TESOL and many include the term "TESOL" in their names. There are also many university degree programs and teacher associations. However, there is no one official, internationally recognized body that is in charge of regulating the TESOL field, international accreditation, or providing courses or certification.
Within the field, the largest and most prominent professional organization in the world for ESL teachers is the TESOL International Association (TESOL.org), which encompasses more than 14,000 members representing 156 countries, and more than 100 worldwide affiliates. The organization provides professional support and resources for ESL teachers in areas like professional development. It publishes numerous blogs, teachers' resources, books, and content in other channels covering all aspects of the field of TESOL, including sponsoring large conferences attracting thousands of attendees. However, while it sets guidelines and standards for various levels of TESOL training, it is not an accrediting body, it does not offer TEFL/TESOL courses, English classes for non-native speakers, and it does not offer job placement for ESL teachers in the U.S. or abroad.
John Bentley is Co-Founder & Senior Writer for International TEFL Academy (ITA), the world leader in TEFL certification for teaching English abroad. A graduate of Harvard University and the Medill School of Journalism at Northwestern, John is a recognized expert in the field of TEFL. His articles have appeared across the field's top websites, including GoAbroad.com, StudyAbroad.com, InterExchange, GoOverseas.com, Adventure Teaching, & many others. He has also spoken as an expert on Teaching English Abroad & TEFL certification at major conferences like MeetPlanGo and Lessons from Abroad (LFA) in Portland & San Diego.
Want to Learn More About Teaching English Abroad & Online?
Request a free brochure or call 773-634-9900 to speak with an expert advisor about all aspects of TEFL certification and teaching English abroad or online, including the hiring process, salaries, visas, TEFL class options, job placement assistance and more.