must read
How Can I Get a Work Visa to Teach English in Mexico?
In addition to offering a broad array of fantastic culture and history, diverse landscapes, dynamic cities and thousands of miles of beautiful coastline, Mexico represents one of the largest job markets in the world for teaching English abroad.
Each year, thousands of foreigners are employed to teach English in Mexico in hundreds of schools and language institutes. One question facing anybody teaching English abroad is do I need a work visa or some other official permission to work professionally as an English teacher in that particular country?
The good news is that it is common and routine for those teaching English in Mexico to be able to process a work visa, known as an FM3, that not only enables English teachers to work, but also provides other benefits like access to the national health care system. In addition, Mexico is an attractive job market for many because it is possible to gain employment without holding a four-year degree or a passport from a native English-speaking country, as long as you hold an accredited TEFL certification.
Below are guidelines for how you can receive an FM3 work visa to teach English in Mexico.
Please note that regulations and requirements are subject to change at any time and the government of Mexico is the final authority on all matters relating to visas for teaching English in Mexico.
Requirements for obtaining an FM3 Work Visa for Teaching English in Mexico
No college degree or prior professional teaching experience is necessary.

All nationalities are eligible to receive a visa except for citizens of North Korea and Iran.

There are no age restrictions for receiving an FM3 visa to teach English in Mexico.

TEFL Certification is required.

You must provide a letter that includes an offer of employment to teach English in Mexico on official letterhead from the school.
Basic Process for Receiving the FM3 Visa to Teach English in Mexico
Secure a job and receive an offer of employment to teach English in Mexico letter on official letterhead from the school.
Fill out the application form on the Immigration website: http://www.inm.gob.mx/index.php/page/Solicitud_de_Autorizacion_Visas
Receive a confirmation and request of paperwork from the immigration office (takes about 5-15 days)
Pay $90 application fee via bank transfer, credit card, or direct deposit
Submit paperwork:
Copies of every page of your passport
If you are already in Mexico, submit your tourist visa
3 black and white passport photos
Proof of residence (can be a hotel or hostel if already in Mexico)
Copy of apostilled TEFL Certificate
Receive NUT Number from Immigration which allows you to track your application online (takes about 5-10 days)
Once you are cleared for an FM3 Visa, contact a Mexican consulate (must be outside of Mexico such as USA, Guatemala, Belize, etc) and receive time to pick up your FM3 Visa.
Pay $290 dollars when you arrive at the consulate to pick up your FM3 Visa
You have 15 days to pick up your visa or you must do the entire process all over again.
You have 30 days to come back into Mexico after getting your visa.
Additional Information about Obtaining an FM3 Visa for Teaching English in Mexico:
Another party, such as your employer, can complete the visa process for you but you must pick up your visa in person. You must sign a Carta de Poder (letter of authorization) to do this.
This entire procedure can be completed online or by visiting an immigration office.
The entire process takes approximately 2 weeks
The visa can be processed in the teacher's home country or in Mexico. However, if it is processed in Mexico, the teacher must leave to pick up their visa from a consulate abroad (many teachers go to the consulate in San Antonio, Texas, for example).
Some schools will cover the cost of the visa but it depends on the school. Some will reimburse the teacher and some will pay for it up front.
The visa is good for 12 months but can be renewed easily in Mexico. If the teacher renews their FM3 three times, they are granted residency in Mexico.
You do not have to notify immigration if you switch employers during your time on the FM3 Visa. You are also able to work for more than one employer.
Having an FM3 Visa allows you to open a bank account and to access universal health insurance coverage in Mexico.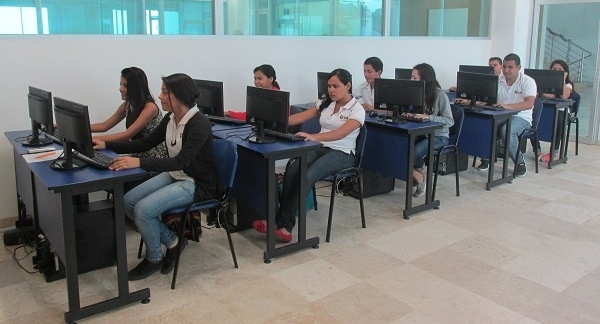 Teaching English in Mexico on a Tourist Visa
Teaching English professionally is not technically legal, but is fairly common throughout Mexico. While few foreign English teachers get in trouble with authorities, those who do may be subject to fines and/or deportation. To learn more about teaching English abroad without a work visa, please read What Is Teaching English Abroad "Under the Table" Without a Work Visa?
People who choose to do this must do border runs every 180 days when their tourist visa expires.
Teaching English without a work visa will not allow you access to open bank accounts or health insurance.
Founded in 2010, International TEFL Academy is a world leader in TEFL certification for teaching English abroad & teaching English online. ITA offers accredited TEFL certification courses online & in 20+ locations worldwide and has received multiple awards & widespread recognition as one of the best TEFL schools in the world. ITA provides all students and graduates with lifetime job search guidance. ITA has certified more than 40,000 English teachers and our graduates are currently teaching in 80 countries worldwide.
Want to Learn More About Teaching English Abroad & Online?
Request a free brochure or call 773-634-9900 to speak with an expert advisor about all aspects of TEFL certification and teaching English abroad or online, including the hiring process, salaries, visas, TEFL class options, job placement assistance and more.