must read
What Is Teaching English Abroad 'Under the Table' Without a Work Visa?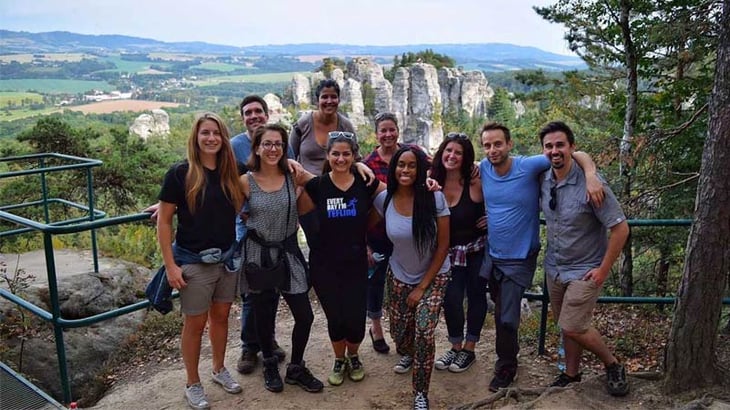 Teaching English abroad "Under the Table" Without a Work Visa - What Does it Mean?
There are thousands of Americans teaching English abroad in dozens of countries around the globe like Italy, and Argentina. What do 90% of them have in common?
**Please note that as of December 2019, the visa process for Spain has changed. Speak to your Admissions Advisor at International TEFL Academy for the most up-to-date information**
In addition to enjoying the international adventure of a lifetime, they are teaching English "under the table." In other words they are not legally working in those countries with a work visa. This is commonplace, even routine, in dozens of countries around the world, but it is often not technically legal.
The first matter is to understand that there are different types of visas that you will use to teach English abroad and that regulations vary from country to country. Please refer to our article, "What is a visa and do I need a visa to teach English abroad?"
What does it mean to teach English abroad "under the table," without a work visa?
Typically the following:

Why don't schools offer me a work visa in some countries?
But if it's illegal, why are so many people teaching English abroad "under the table" and why do schools hire them?
The big question: Will I get in trouble and what happens if I get caught teaching English abroad without a work visa?
What if I only want to teach in a country legally with a work visa or work permit – is this possible and if so where?
TEFL-certified English teachers can get work visas and teach English completely legally in many countries around the world. It is typical for Americans to receive work visas to teach English in many countries around the globe, including:
The key is to conduct your research and to consider carefully your options and know your options.
* Legal stuff: International TEFL Academy is an American based company with over 6,000 new graduates a year. We understand all the questions and concerns Americans and foreign teachers have about teaching in countries that do not offer work visas. While we cannot condone breaking an official law, we do believe in explaining the cultural norms of each country and what is realistic & practical and not practical in finding English teaching jobs abroad. Ultimately it is your choice to decide where you teach English abroad and how you do it, and we will provide you expert advice and an honest perspective of what is realistic and not.
Founded in 2010, International TEFL Academy is a world leader in TEFL certification for teaching English abroad & teaching English online. ITA offers accredited TEFL certification courses online & in 20+ locations worldwide and has received multiple awards & widespread recognition as one of the best TEFL schools in the world. ITA provides all students and graduates with lifetime job search guidance. ITA has certified more than 40,000 English teachers and our graduates are currently teaching in 80 countries worldwide.
Want to Learn More About Teaching English Abroad & Online?
Request a free brochure or call 773-634-9900 to speak with an expert advisor about all aspects of TEFL certification and teaching English abroad or online, including the hiring process, salaries, visas, TEFL class options, job placement assistance and more.