must read
The Requirements for Teaching English in Mexico
Learn what qualifications you need to teach English in Mexico including education, citizenship, visa, and age requirements.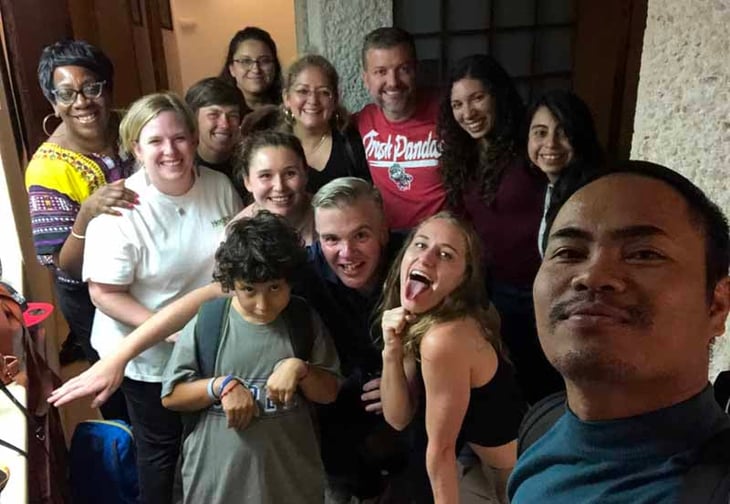 With a colorful and rich culture, Mexico offers one of the largest job markets for TEFL-certified English teachers in Latin America. It is a popular destination due to its low cost of living, delicious cuisine, climate, and laid-back lifestyle. With its close proximity to the USA, many American ESL teachers enjoy the fact that it is only a short and cheap flight away from home, making it easy for them to travel to and from as they please.
If you are considering teaching English in Mexico, you will need to ensure you meet the following qualifications:
Requirements for Teaching English in Mexico:
A TEFL certification;
A bachelor's degree is not required (although it may be preferred by some employers);
Native-English speakers from the U.S., U.K., Ireland, Australia, Canada, New Zealand, or South Africa are preferred but not required. Non-natives will be expected to be fluent in English and speak at a native level;
A valid passport and job offer letter from your employer to secure your work visa.
Let's expand on each of these Mexico ESL teaching requirements and qualifications below:
1. TEFL Certification
A TEFL (Teach English as a Foreign Language) certification is required to teach English in Mexico. Getting TEFL certified will provide you with the relevant training and qualifications you need to get hired by a reputable school in Mexico and should leave you feeling confident in your abilities to provide ESL lessons to your students.
Which TEFL course is right for me?
Most job interviews in Mexico are conducted on the ground, in-person, therefore it is common for students to take our 4-Week In-Person TEFL Course in Guadalajara, Mexico. Taking this course means you are already in Mexico and can begin interviewing during your TEFL training, or immediately at course completion. Another popular option is our 170-Hour Online TEFL Course which you can take online from home. This course is part-time, which means you can still work and save some extra money in anticipation of your departure to Mexico, whenever that may be.
2. Language Requirements
If you are a qualified, non-native English speaker, you can be considered for ESL teaching jobs in Mexico. Non-natives will be expected to be fluent in English and speak at a native level. Although not required, native English speakers with citizenship from the U.S., U.K., Ireland, Australia, Canada, New Zealand, or South Africa may still be preferred by some employers.


3. Degree Requirements
A bachelor's degree is not required to teach English in Mexico and your TEFL certification should be enough to successfully gain employment as an ESL teacher. Please note, while a bachelor's degree is not a requirement, some employers may still prefer that you have one.
4. Required Documents & Visas
Work Visa Requirements for Teaching English in Mexico
TEFL teachers applying for jobs in Mexico should expect to have the following documents available to process their visa:
Valid passport

Passport photos

TEFL Certification (must be apostilled)

An offer letter for your teaching job from your employer
While some teachers choose to teach on a tourist visa, it is common and routine for those teaching English in Mexico to be able to process a work visa, known as an FM3, that not only enables English teachers to work, but also provides other benefits like access to the national health care system.
The FM3 can be processed both from your home country (for those that secure employment remotely) or once in Mexico. If you plan to look for work on the ground while in-country, you will enter Mexico on a tourist visa and once you have secured a job, your employer will sponsor your FM3. Some things to keep in mind:
Another party, such as your employer, can complete the visa process for you but you must pick up your visa in person. You must sign a Carta de Poder (letter of authorization) to do this.
This entire procedure can be completed online or by visiting an immigration office.
The entire process takes approximately 2 weeks
The visa can be processed in your home country or in Mexico. However, if it is processed in Mexico, you must leave to pick up your visa from a consulate abroad (many teachers go to the consulate in San Antonio, Texas, for example).
Some schools will cover the cost of the visa but it depends on the school. Some will reimburse you and some will pay for it upfront.
The visa is good for 12 months but can be renewed easily in Mexico. If you renew your FM3 three times, you are granted residency in Mexico.
You do not have to notify immigration if you switch employers during your time on the FM3 Visa. You are also able to work for more than one employer.
Having an FM3 Visa allows you to open a bank account and access universal health insurance coverage in Mexico.
Additional Reading: For a full list of required visa documents as well as a more in-depth explanation of the visa process, please read: How Can I Get a Work Visa to Teach English in Mexico?
5. Age Requirements
In some countries, a teacher's age can play a factor in the hiring process, but this is not the case for Mexico. In fact, there are no age restrictions for receiving an FM3 visa which makes Mexico a great option for teachers 40+ (or even nearing retirement age) looking to teach English abroad.


6. Prior Teaching Experience
While prior teaching experience can help you stand out on your resume, you do not need it to teach English in Mexico. Your TEFL certification training will provide you with the relevant qualifications you need to get hired by a school in Mexico.
Any reputable TEFL certification course should include a mandatory practicum component to help gain firsthand experience practice teaching with real non-native English speakers. This will prepare you for the classroom and leave you feeling confident in your ability to deliver well-structured ESL lessons to your students. This practice teaching can count as teaching experience and should be highlighted on your resume.


7. Physical Requirements
A health screening and/or drug test are not required to teach English in Mexico.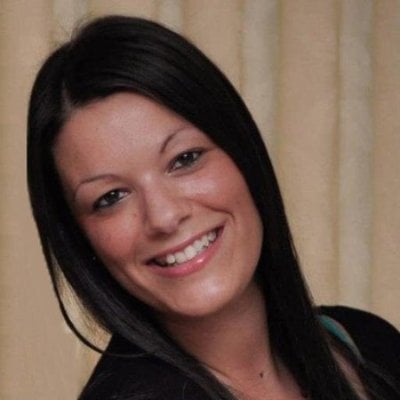 An accomplished traveler (she's visited 40 countries!), Lynda hails from Melbourne, Australia. Since she joined ITA in 2017, Lynda has become a primary expert on the field of teaching English online. Not only has she published numerous articles on the topic herself, but she has worked with International TEFL Academy alumni around the world to produce an entire library of information and content about teaching English online. Lynda also serves as a primary organizer of ITA's ground-breaking Teach Abroad Film Festival.
Want to Learn More About Teaching English Abroad & Online?
Request a free brochure or call 773-634-9900 to speak with an expert advisor about all aspects of TEFL certification and teaching English abroad or online, including the hiring process, salaries, visas, TEFL class options, job placement assistance and more.