teach english online
How to Be a Digital Nomad in Mexico
Wondering how to be a digital nomad? Read on for 6 key steps on how to work remotely in Mexico as an online English teacher.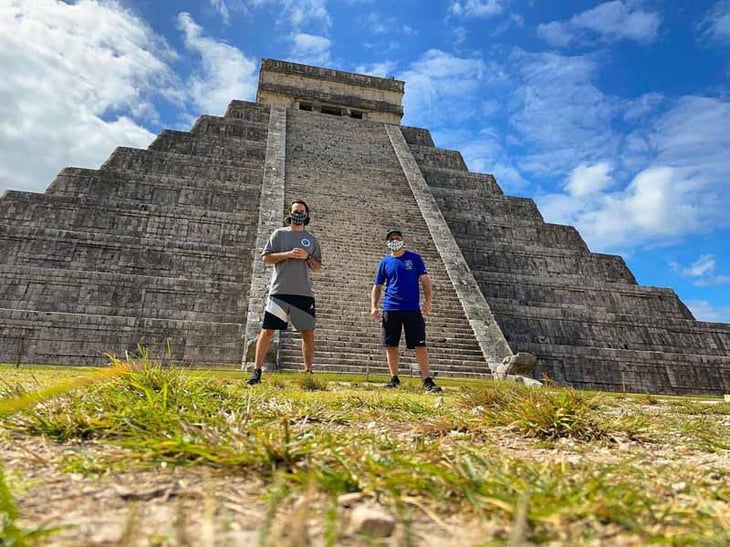 The digital nomad lifestyle is one to be desired - freedom, flexibility, and depending on where you base yourself, the ability to enjoy a low cost of living. With this in mind, it's no wonder why the digital nomad space is heating up. As the world recovered from COVID-19, many have seen just how easy it is to work from home, or better yet, take their job remotely!
Digital Nomad Mexico: What You Need to Know
What is a Digital Nomad?
A digital nomad is a person who is location-independent and uses their laptop or other technology to perform their job remotely. Digital nomads tend to travel on a continuous basis, hopping from one country to the next while performing their job duties with a flexible schedule that works for them.
Can I Work as a Digital Nomad in Mexico?
Yes, it's possible to work as a digital nomad in Mexico. Mexico has become a popular destination for digital nomads in recent years, thanks to its warm climate, low cost of living, and vibrant culture.
How to Become a Digital Nomad in Mexico
Get TEFL Certified

Research Your Digital Nomad Visa Options for Mexico

Apply for Online Teaching Jobs & Begin Interviewing

Research Where in Mexico You Want to Establish a "Home Base"

Find Budget-Friendly Accommodation That Works For You

Research and Secure Health & Travel Insurance
Teaching English online makes being a digital nomad easy - you get to choose your own hours (and timezones), take as many or as few vacation days as you like, have no boss to report to, and in most cases, earn US dollars and live in a country with a low cost of living where the US dollar will get you more bang for your buck… like Mexico!
So if the 9-5 office or work-from-home job just isn't cutting it for you anymore, why not give the online teaching digital nomad life a try? Don't get too excited just yet though, this is something that will require a few months of planning and research to ensure that you set yourself up for success!
Read more: 8 FAQs for Teaching English Online
Here is a 6-step plan to help you become a digital nomad in Mexico by teaching English online:
1. Get TEFL Certified
First and foremost, you will need to get TEFL certified. A majority of reputable online English-teaching platforms will require you to be TEFL certified in order to secure employment with them. A TEFL certification will equip you with the essential skills needed to teach English as a second language.
A TEFL certification course can take anywhere from 4 to 11+ weeks to complete and should be led by a highly qualified university-level instructor with extensive experience in TEFL and a Masters in Education or TESOL (Teaching English to Speakers of Other Languages) or higher; a high percentage of instructors will also hold a Ph.D.
Here at ITA, we have the following TEFL course options available to you:
Bonus: If you want to set yourself up for online teaching success, you can also enroll in ITA's 2-Week Teaching English Online Specialty Class during or at the completion of your TEFL course. This is a specialized course designed specifically for those wanting to teach English online and covers topics you will not learn in your standard TEFL course.
2. Research Your Digital Nomad Visa Options for Mexico
It's imperative to research visas ahead of time - you don't want any nasty surprises when you touch down at an airport after hours of flying, only to find you don't have the correct documentation on hand! Of course, your visa process and what is available to you will vary based on your citizenship, so please ensure you conduct your research accordingly!
Mexico offers several lucrative options for long-term foreign visitors. If you're only looking to stay in Mexico for six months or less, then you'll only need a tourist visa which can be obtained on your flight or at the airport upon your arrival in Mexico. Just ensure your country of citizenship is part of Mexico's "no visa" list of countries to take advantage of this option.
Looking to stay in Mexico for longer than 6 months? You have two options:
You can do a border run which means leaving Mexico by visiting a neighboring country and immediately reset your tourist visa for another six months upon your return back into Mexico. This is a great option if you're wanting to travel and explore surrounding countries anyway.


You can apply for a Temporary Resident Visa. Let's learn about it more below.
Does Mexico Have a Digital Nomad Visa?
Yes, Mexico does have a digital nomad visa, officially known as the "Temporary Resident Visa for Remote Workers" or "Visa de Residente Temporal para Trabajadores Remotos" in Spanish. This visa was introduced in March 2021 and allows digital nomads to live and work in Mexico for up to two years.
The visa is intended for people who wish to reside in Mexico for more than 180 days but no longer than four years. The visa is approved for one year and then renewed for 1 to 3 years.
Mexico Digital Nomad Visa Requirements
To be eligible for the digital nomad visa in Mexico, you must meet certain criteria, including:
Proof of remote employment or self-employment with a foreign company
A minimum monthly income of $1,620 USD or a bank account balance of over $27,000
Health insurance coverage valid in Mexico
A valid passport with at least one year of validity
No criminal record
The Application Process for The Digital Nomad Visa for Mexico
The application process for the digital nomad visa in Mexico can be done at a Mexican consulate or embassy, and it typically takes around four to six weeks to process. Once approved, you'll have up to 30 days to enter Mexico and activate your visa.
Further Details for This Mexico Remote Work Visa
It's important to note that the digital nomad visa in Mexico only allows you to work remotely for a foreign company or as a freelancer. You're not allowed to work for a Mexican company or engage in any activities that generate income in Mexico.
3. Apply for Online Teaching Jobs & Begin Interviewing
In order to plan smartly, you will want to start applying for jobs before leaving for Mexico. While there are many different online teaching platforms available for you to apply to, you should keep in mind that not all of them will be hiring when you apply, and some won't be as quick to get back to you as others.
Not sure where to begin? We've got you covered with these resources to help kickstart your job search:
There are several reasons why you should consider securing an online teaching job before leaving home and moving to Mexico. These include:
Testing the waters - make sure you actually enjoy teaching English online before you commit to it as a means of supporting yourself throughout your time in Mexico.


You can really start to build a reputation for yourself and in turn, establish a solid teaching schedule with repeat students. Your students will be the ones reviewing you as a teacher - the more positive reviews you receive, the more students you will be able to book.


As a result, you'll start earning money pre-departure so you'll be able to calculate what a monthly salary may look like. This will help you to better understand what sort of monthly budget you will be working with to help account for the expenses you will incur while living in Mexico. It is important to note that your monthly earnings can differ depending on how much or little you teach in a single month, but this will definitely give you some indication of what to expect income-wise.


The money you earn from teaching online before you leave for Mexico can go towards your start-up costs! i.e.: flight, visa fees, upfront accommodation deposits/expenses, etc.
You will want to carefully research online teaching companies and see where a majority of their students are based. For example, with you being based in Mexico, you may want to explore a platform that caters to Latin American students like Open English, English2Go, or LatinHire. That way they will be in your time zone and you won't have to deal with the super early wake-up or the late nights. Others to consider are open-marketplace platforms like Cambly and Preply that cater to students from around the world - this way you can find students that are located in time zones that are ideal for living in Mexico.
4. Research Where in Mexico You Want to Establish a "Home Base"
Mexico has long been a favorite hot spot for digital nomads due to its affordability, expansive terrain (deserts, beaches, jungles, mountains), and of course, its food and cheap beer!
While there are several cities within Mexico that are popular picks amongst the remote work crowd, Mexico City, in particular, is where most digital nomads flock to. It's a modern city with a high-end infrastructure - this means it has fast, cheap, and reliable internet that is imperative when teaching English online. If you're looking for a city that offers all the amenities you've come to rely on in the US, but at half the cost, then Mexico City could be the place for you.
Other popular cities for digital nomads in Mexico include Puerto Vallarta, Guadalajara, Playa del Carmen, Tulum, Oaxaca City, and San Miguel de Allende. Each city has its own unique offering, but the beauty of being a digital nomad is that you don't have to settle for just one - you can spend time in each of them!
5. Find Budget-Friendly Accommodation That Works For You
Now that you know where you're going to base yourself in Mexico, it's time to start your search for accommodation! If you plan to stay for a minimum of a few months, Airbnb is your best bet. You can rent out accommodation by the week/month, and it usually ends up being cheaper than paying nightly rates at a hotel.
Things you will want to consider when finding a place to stay in Mexico:
You will be teaching English online - this means you need a quiet environment free from distraction. A rowdy hostel in Cancun that throws loud, raging parties day and night or any sort of room-sharing situation just isn't going to cut it for this type of work - you'll want a private room free of any noise pollution and distraction.


You will need to ensure that any accommodation you're looking at has a

strong internet connection

before making any reservations. For example, VIPKid recommends a wired high-speed internet connection of ≥ 25 Mb/s for online teaching. Be sure to ask any Airbnb host that you're considering booking with to conduct an internet speed test using speedtest.net and have them email you a screenshot of the results - this way you can see what their internet upload and download speeds are. Make sure to also ask if this was from a wireless or wired connection. For teaching English online, we always recommend traveling with an ethernet cable and purchasing extra data for your phone (to use as a hotspot as backup) for extra peace of mind.


Another popular option amongst digital nomads in Mexico is vanlife. This entails living out of a customized van while driving around the country. The van is usually fully equipped with a bed, cooking appliances, a clean water supply, etc, and is typically parked at campgrounds, rest stops, and other places that allow overnight parking. If this is the travel style you choose, you'll want to download the iOverlander app. iOverlander is an extensive crowdsourced database with overnight spots, points of interest, showers, and water purification locations that will definitely come in handy. Just remember, with vanlife, you'll need to ensure you have a data hotspot that will enable you internet access to teach online!

Pat & Cat from OutboundLiving.com during their Mexico vanlife adventure.
6. Research and Secure Health & Travel Insurance
Health insurance in Mexico is a popular topic amongst our alumni in our ITA Alumni Mexico Facebook group. If you're a temporary resident, you should have access to Mexico's public health system, but if you're in Mexico on a tourist visa, the general consensus amongst our alumni discussion is that minor medical treatment is very affordable and accessible in Mexico at walk-up clinics and that an emergency health insurance policy should be taken out in the case that a more serious medical problem may arise.
As a digital nomad in Mexico, you'll want to think about purchasing health and travel insurance before you leave home. There are two different types of insurance to consider:
International Health Insurance:

This type of insurance provides comprehensive coverage for expats who are living or traveling outside of their home country for an extended period of time. It works much like your health insurance at home - you're not just covered for emergency treatment, but also for any diagnosis or post-treatment care. Some examples of international health insurance providers include Allianz and for American citizens, Aetna.



Travel Insurance:

This type of insurance is more so geared towards short-term travelers/holidaymakers or occasional business travelers. While travel insurance more often than not will cover things like emergency medical insurance or medical transportation, it will also cover things like trip cancelation or interruption, loss/theft/damage of your bags, tech and gear (like your laptop!!!), rental car damage, etc. There are many travel insurance providers available, but one of the more popular ones is World Nomads.
Do you need both? It's totally up to you. If you are planning on traveling and teaching online long-term, you'll definitely want international health insurance, and you'll want to get this taken care of before departure. Given that your main source of income will be your laptop - it may be in your best interest to take out a travel insurance policy to protect it in the event that it is stolen, lost, or damaged, etc. The sooner you can have it replaced, the sooner you can get back to work making that money and enjoy that digital nomad lifestyle!
Things to Consider: Mexico Cost of Living
The average cost of living in Mexico ranges between $400 - $900 USD per month, depending on how extravagant a life you live and which city you are based in.
In addition to monthly expenses, you should also consider start-up costs. These are expenses you will incur either before your arrival in Mexico or within your first few days there to help get your new life off the ground. These may include things like:
Security deposit for accommodation;
Health/travel insurance policy;
Airfare;
SIM card purchase for your cell phone (so you are hooked up to a local network and not paying expensive roaming fees from your US cell provider).
Here are monthly expense breakdowns from some of our alumni located in various cities around Mexico:
Rent/Utilities: 7,400 MXN = $330 USD
Food: 4,000 MXN = $178 USD
Entertainment: 2,000 - 3,000 MXN = $90 - $135 USD
Total Monthly Expenses = $670 - $715 USD
Rent/Utilities: 8,500 MXN = $425 USD
Food: 5,000 MXN = $250 USD
Internet: 600 MXN = $30 USD
Phone: 200 MXN = $10 USD
Miscellaneous: 2,000 MXN = $100-150 USD
Total Monthly Expenses = $800-900 USD
Rent/Utilities: 2,200 MXN = $113 USD
Groceries: 2,000 MXN = $103 USD
Taxis/Bus: 800 MXN = $41 USD
Travel: 1,100 MXN = $56 USD
Entertainment: 800 MXN = $41 USD
Total Monthly Expenses = $354 USD
Rent/Utilities: 3,500 MXN = $175 USD
Food: 2,000 MXN = $100 USD
Coffee/Drinks: 1,000 MXN = $50 USD
Fresh water: 200 MXN = $10 USD
Total Monthly Expenses = $345
Rent/Utilities: 3,600 MXN = $185 USD per month
Groceries: 3,000 MXN = $154 USD per month
Transportation: 340 MXN = $17.50 USD per month
Leisure: 500 MXN = $25 USD per month
Total Monthly Expenses = $382 USD per month
----
And there you have it - the six steps you can take to become a digital nomad teaching English online in Mexico. All you've got left is to book that flight, pack, and go!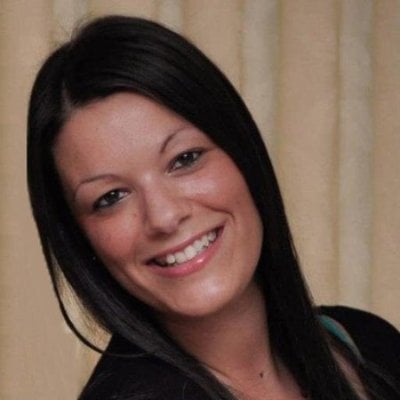 An accomplished traveler (she's visited 40 countries!), Lynda hails from Melbourne, Australia. Since she joined ITA in 2017, Lynda has become a primary expert on the field of teaching English online. Not only has she published numerous articles on the topic herself, but she has worked with International TEFL Academy alumni around the world to produce an entire library of information and content about teaching English online. Lynda also serves as a primary organizer of ITA's ground-breaking Teach Abroad Film Festival.
Want to Learn More About Teaching English Abroad & Online?
Request a free brochure or call 773-634-9900 to speak with an expert advisor about all aspects of TEFL certification and teaching English abroad or online, including the hiring process, salaries, visas, TEFL class options, job placement assistance and more.
"I was also blown away by positive reviews from alumni. And the job assistance has proven invaluable. I love that ITA offers so many resources, manuals, and webinars that make the job search process a lot less scary."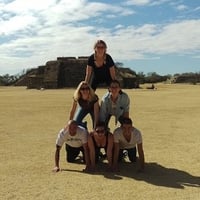 - Caroline Cassard
Teaches English in Mexico