must read
Can I Make Money as a Private Tutor While Teaching English Abroad?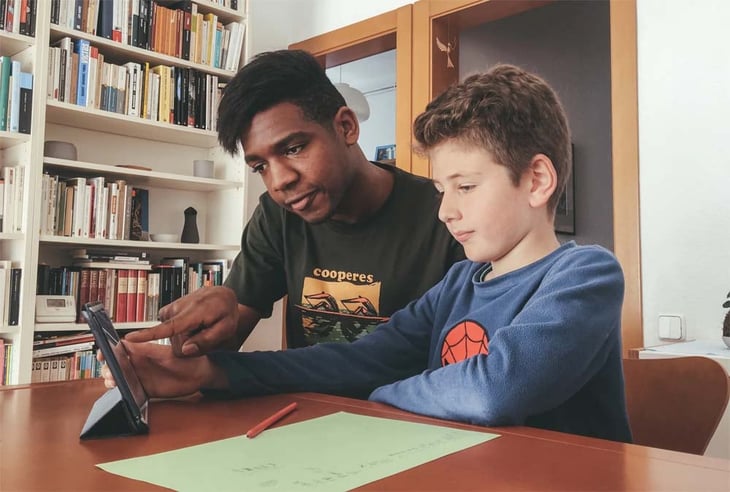 Check Out Insider Tips on How You Can Make Money as a Private English Tutor Overseas
Can you make money giving private English lessons abroad?
Yes! Private tutoring on the side is very common while teaching English abroad; especially because teachers can often earn more per hour compared to what their school pays them. In fact, in some countries, teachers will private tutor full-time if they can accumulate enough students to fill their days, and in some markets, private tutoring is actually the most common way for teachers to find work.
This is the case, for example, for Americans in the Spanish city of Barcelona, where most language schools hire exclusively European Union (EU) citizens. Luckily, demand for private lessons is extremely high so Americans can make a livable wage, but the bottom line is that if you are an American, and you want to teach English in Barcelona, you need to count on teaching private lessons.
What are the benefits of ESL private tutoring?
Earn additional money on top of the pay you earn working at a school or language center.
Gain more control and flexibility for your schedule.
Meet and interact with local citizens on a more personal level than in a classroom setting.
Want to work on your language skills? Set up a "language exchange" with a local citizen interested in learning English whereby you get together for coffee or a meal and spend half the time speaking in English and half of the time speaking in the local language. Both of you get to work on your language skills, you can make a new friend, and you can share insights into each other's culture and language. (Note: language exchanges are not something you should necessarily plan on getting paid for.)
Some Basic Tips for Establishing Yourself as a Private Tutor
Best practices for establishing yourself as a private tutor may vary from country to country and city to city, but here are some general tips on how to acquire students to private tutor along with other information that might be helpful.
One piece of advice that I highly recommend is to get in touch with other English teachers in your area for some insight and common practices of teachers in regards to private tutoring. Great resources include the ITA Facebook Alumni Country and Specific Groups that enrolled students and graduates can join to connect with other teachers and post questions and comments about any and all topics including private tutoring in a particular country.(Note: if you are not an ITA student or graduate, you can read these discussions, but you will not be able to post.)
Get TEFL certified! Taking an accredited TEFL certification course will provide you with the training you need to run & plan lessons, in addition to giving you a recognized qualification. (TEFL = Teaching English as a Foreign Language)
Make business cards for yourself (perhaps in English on one side & the local language on the other) with your local phone number and contact information and keep a few in your wallet/purse that you can give to people you meet. There is a BIG demand for English education around the world, and it is very common to meet people interested in hiring a native English speaker as a private tutor for themselves or their children. Having a business card on hand is an easy and convenient way to help market yourself.

Of course, you want to highlight your credentials as a professionally trained English teacher with an accredited TEFL certification. People want to take lessons from a professionally trained English teacher with recognized credentials.

Post fliers for your services in English and the local language if possible on bulletin boards at universities, community centers, etc.
Offer your first session free! When advertising your services, a great way to attract students is to offer your first session at no cost. This is an excellent way to meet your student in a low-pressure situation to see if it will be a good fit for the both of you.
Offer a free class for a referral. As an incentive, if one of your students refers a new student, offer them a free or discounted session.
Get a local phone number. Potential students will be wary to call a strange looking international phone number from New Jersey, Ontario or wherever it is that you call home.
Offer discounts for students who purchase multiple lessons at a time and also to those who pay a portion of their fees up front. Students are a lot less likely to cancel or skip a lesson for which they have already paid.
While this may not be common practice in every market, you may consider drafting a contract or "terms and conditions" that outline your agreement with your students regarding matters like pricing and cancelation policy.
If you have friends or relatives in the location you are living, let them know you are looking for students to private tutor, and encourage them to tell their friends, relatives, and coworkers.
Some Precautions to Take Note
It can be important to review the visa regulations in each country to determine the laws for being a "private contractor" of sorts. For example, in South Korea, the work visa that teachers receive officially permits them only to teach at the school that hires them. In many countries in Europe & Latin America, it is common practice for foreign English teachers to work "under the table" without official working papers.

Does that mean people do not do any private tutoring on the side in South Korea? Absolutely not. However, shouting from the rooftops that your private tutoring services are open for business is probably not the best idea. I think most teachers abroad approach the idea of private tutoring like someone might think of babysitting or doing odd jobs here and there for extra money in their home country. Technically, if you earn a certain amount with those kinds of jobs, paying taxes and filing some kind of paperwork is officially required, but the reality is most people simply do not.
Many schools also frown on their teachers private tutoring on the side in fear that their teachers will end up "stealing" their students. In some instances, your contract may even expressly prohibit you from giving private lessons on the side. Therefore, boasting to your boss about how many students you private tutor outside of your day job is likely not the best idea, unless those students are referred to you by your actual employer. You should consider not advertising your services in the immediate vicinity of the school where you work.

When I was teaching in South Korea, I found that teachers private tutoring students that they taught at their "regular" school were quite common. My school even set me up with one of my jobs when a parent called the school and asked if I could tutor their daughter that would soon be moving abroad and attending an all English international school. So in that case, my school was obviously okay with the situation.
Can I Give Private Lessons Teaching English Online?
YES! In fact, teaching English online represents one of the fastest growing fields of teaching English as a foreign language (TEFL) and offers almost limitless opportunities for TEFL certified teachers to gain experience & make money.
If you are planning on teaching English abroad, you can begin making money teaching English from home before you head overseas to save for start-up costs. Then, when you get abroad, teaching English online enables you to make money right away and to supplement your income as a teacher at a local school. This is great if you want to save money for extra travel or need to pay off student debt.
One of the best aspects of teaching English online is the incredible flexibility that it offers. You can teach English online from virtually anywhere in the world & you can teach as many hours as you like, or even make it your full-time profession.
To learn more, please check out Teach English Online: Your Guide on How to Make Money & Travel the World.
Additional Articles about Working as a Private English Tutor Abroad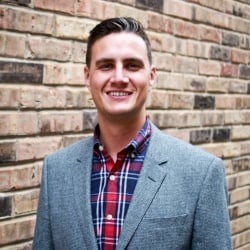 Prior to joining ITA in 2011, Jeff spent two years teaching English in Seoul, South Korea. He used the money he saved while teaching in Korea to fund a year of travel in Asia and South America. Jeff has more than 10 years of professional experience in the fields of TEFL & teaching English abroad. As a senior team member, he has published numerous articles about all facets of teaching abroad and he has personally helped hundreds of ITA grads achieve their goals of teaching English overseas.
Want to Learn More About Teaching English Abroad & Online?
Request a free brochure or call 773-634-9900 to speak with an expert advisor about all aspects of TEFL certification and teaching English abroad or online, including the hiring process, salaries, visas, TEFL class options, job placement assistance and more.