The cost of a meal in Tokyo will be much more expensive than it would be in a smaller city or a more rural part of Japan. A meal in a bistro New York City is likely going to cost more than a meal at a diner in rural Iowa.
So when choosing where you want to teach English in Japan, you should definitely keep in mind the local cost of living and determine how important saving money each month is to you.
Though Japan is known for its higher cost of living, excellent salaries enable those teaching English in Japan to live a comfortable lifestyle and even to save up to $500 or more a month in some cases. Schools typically offer 20 to 30 hours of work per week (and sometimes more), leaving plenty of time to travel and explore.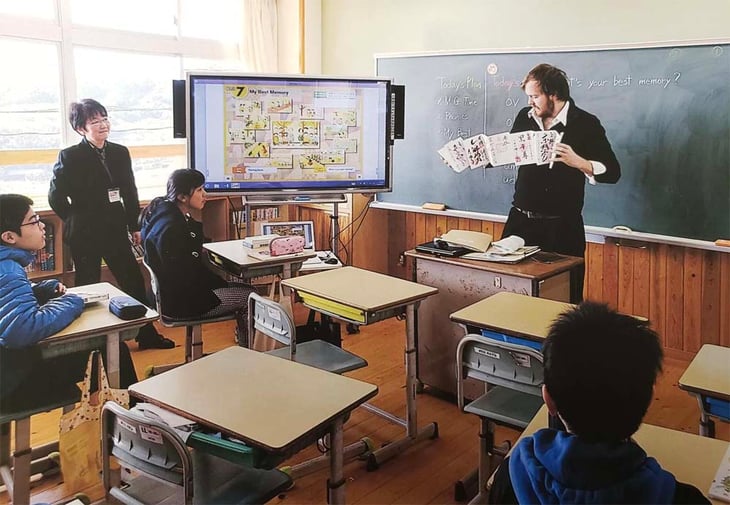 Tips for Saving Money Teaching English in Japan
a. Get TEFL Certified – You'll qualify for higher paying jobs if you have a professional & internationally recognized TEFL certification. Read more about completing your TEFL certification.
b. Do your research and explore your options - Thousands of English teaching jobs need to be filled across Japan in thousands of schools & language institutes. You'll have more options and opportunities to land a great position with a high salary if you make an effort to explore your options and stay patient during your job search. This means looking at many job boards, talking to/applying to a variety of recruiters, and applying/ interviewing for a variety of different teaching jobs.

A great place to start is the ITA Japan Alumni Facebook Group, where ITA students and graduates who are teaching in Japan or are thinking of doing so are exchanging questions, information, and job tips about teaching in Japan. Only enrolled students and alumni can post, but anybody can check out the conversation for great insights and perspective.

c. Conduct as much research as you can on different schools (including their reputations – speak to current teachers if possible). You should also research individual regions where you are considering teaching, including the local cost of living, which can vary widely between different cities and regions across Japan.
d. Learn to live and shop like a local - It's easy to fall into the trap of hanging out, eating/drinking and shopping at "foreigner - friendly" establishments in Japan. If you do, you'll likely be paying over-inflated "foreigner" or "tourist" prices. You'll save a ton more money if you learn how to take public transportation, shop at local Japanese markets, and also if you avoid pricey touristy restaurants, bars, and nightclubs.
Want to Learn More About Teaching English Abroad?
Request a free brochure or call 773-634-9900 to speak with an expert advisor about all aspects of TEFL certification and teaching English abroad or online, including the hiring process, salaries, visas, TEFL class options, job placement assistance and more.