must read
5 Best Countries for Teaching English Abroad When You're 40+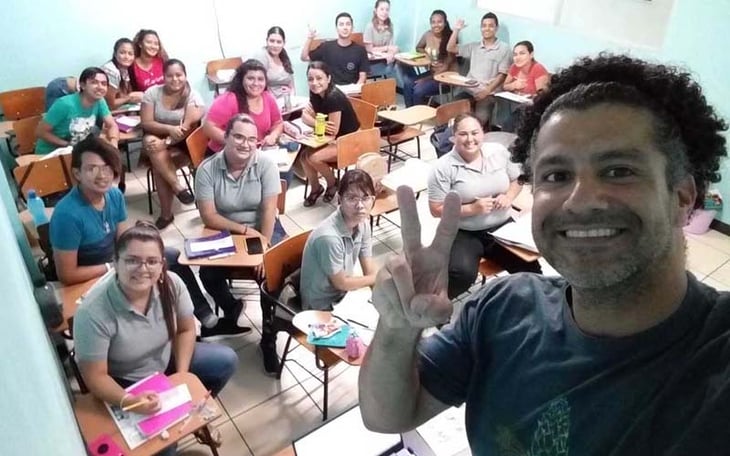 Many prospective teachers contact us worried that they are too old to teach English abroad - rest assured, we're here to let you know that you are not too old to do this!
While it may seem like teaching abroad is only for recent college graduates, this couldn't be further from the truth. Do a lot of prospective TEFL teachers in their early 20's take our TEFL courses? Yes. But more than 4,700 English teachers aged 40+ (including many in their 60's and 70's) have become TEFL certified through ITA and are teaching English around the globe and online!
The age requirements to teach English abroad and online vary greatly depending on what country and employer you are considering. There are a variety of reasons why certain regions and employers maintain age requirements for hiring:
Retirement Age
Certain countries maintain a strict legal retirement age, especially in Asia. Some countries enforce different retirement ages depending on gender. These ages can vary anywhere from 55-65+ depending on the country. These retirement ages also apply to TEFL English teachers because you won't qualify for the visa needed to teach in that respective country if you are over the designated retirement age. So if you are over the retirement age, schools may not be able to legally hire you.
Lifestyle Adjustments
Teachers in Asia are typically hired in advance from their home country, so employers invest substantial time, money, and faith into recruiting, hiring, and onboarding new teachers. Moving overseas is a huge life change for some, and employers fear older teachers may not adjust to the new culture and much different lifestyle commonly found in certain parts of Asia. Because schools place such an investment in hiring, they want to be confident that teachers will stay for their contract duration.
Teaching Young Learners
In countries where teaching young learners, sometimes as young as 3 and 4 years old, it's common to see a preference for teachers in their 20's and 30's. Schools are looking for energetic teachers who can work 8-10 hours a day with a flexible schedule. There's a potential concern that a teacher over 40 may not relate well to younger students or have the high energy level and flexibility desired for these positions.
Now that we've looked at some reasons why certain regions and employers maintain age requirements for hiring, let's look at those that don't. There's a long list of opportunities worldwide for teachers over 40 years old outside of what is mentioned here, but we are going to spotlight five of your top options below.

1. Cambodia - Asia
If you are over 40 years old and want to teach in Asia, Cambodia is definitely one of your top options. A university degree is not required to teach in Cambodia, and teachers can generally find teaching jobs all year. Teachers love Cambodia because the cost of living is low compared to other parts of Asia, and the location in the heart of Southeast Asia is a traveler's dream! As with Asia in general, it can be more challenging for teachers over 40 to find work, but it is certainly possible.
Read More: Teaching English in Phnom Penh, Cambodia: Q&A with Melanie Boulet
2. Costa Rica - Latin America
With tropical weather, beautiful beaches, and an endless list of travel and adventure opportunities, what's not to like about Costa Rica? A university degree is not required to teach in Costa Rica, teachers can find work year-round, and the average monthly cost of living is under $1,000 USD per month. Many teachers also value Costa Rica's proximity to the U.S. and Canada, so it's easy and relatively affordable to travel back and forth.
3. Czech Republic - Europe
It's hard not to find things to love about living and teaching English in the Czech Republic. With sprawling views and delicious food, the Czech Republic provides a quintessential blend of classic and modern Europe. Many Central European countries are considered to be sophisticated teaching markets and are suitable options for older teachers. Teachers can find jobs during the peak hiring seasons of September and January.
Read More: Teaching English in Prague, Czech Republic: Alumni Q&A with Jean Willis
4. Mexico - Latin America
Between its ancient culture, diverse natural beauty, and its world-renowned food, Mexico is a favorite for ITA graduates regardless of their age. There is a little something for everyone in Mexico. There are teaching jobs in beach cities like Puerto Vallarta and many major cities like Guadalajara and Mexico City. Teachers can find jobs year-round in Mexico, and the monthly cost of living is under $1,000 USD per month. Due to the incredible need for English teachers in Mexico, the government recently passed a law to give work permits to teachers as long as they hold a professional level TEFL certification and can speak English fluently regardless of degree status.
Read More: Teaching English in Guadalajara, Mexico: Alumni Q&A with Mark Pipkin
5. Germany - Europe
Like the Czech Republic, TEFL teachers in Germany are typically teaching adults and business professionals. As a result, it is common for employers to eagerly hire teachers who are 40+ years old because they tend to have more professional experience and therefore are a better fit for the adult students they are teaching. Germany is a popular option because it offers a front-row seat to centuries of European history and because TEFL teachers can obtain work visas to live and work there.
As a person over the age of 40, it's essential to talk with an experienced ITA Admissions Advisor so you can discuss your specific questions and work together to create a realistic plan for teaching overseas or online. Here at ITA, we work one-on-one with every prospective teacher to answer all of your questions and craft a plan before you commit to enrolling in one of our TEFL courses.


Additional Resources for TEFL Teachers Over 40:
Founded in 2010, International TEFL Academy is a world leader in TEFL certification for teaching English abroad & teaching English online. ITA offers accredited TEFL certification courses online & in 20+ locations worldwide and has received multiple awards & widespread recognition as one of the best TEFL schools in the world. ITA provides all students and graduates with lifetime job search guidance. ITA has certified more than 40,000 English teachers and our graduates are currently teaching in 80 countries worldwide.
Want to Learn More About Teaching English Abroad & Online?
Request a free brochure or call 773-634-9900 to speak with an expert advisor about all aspects of TEFL certification and teaching English abroad or online, including the hiring process, salaries, visas, TEFL class options, job placement assistance and more.