must read
Am I Too Old To Teach English Abroad?
Concerned about being too old to take a TEFL course and teach English abroad? Fear not, you're not too old to TEFL and we'll show you how you can make it happen.
Written By: Paige Lee | Updated: June 28, 2022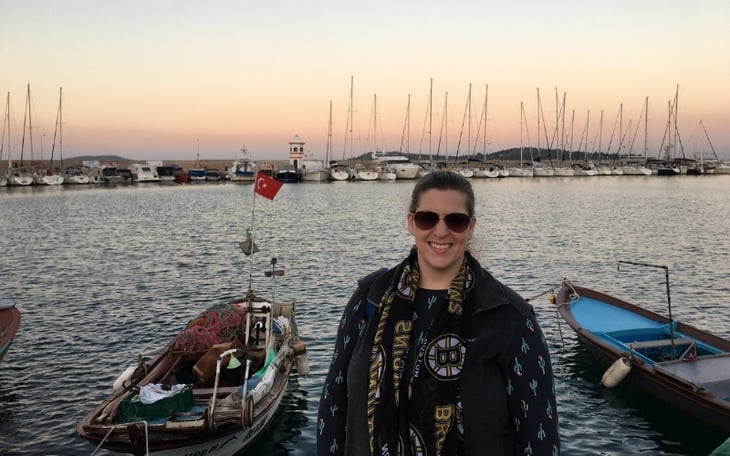 To those of you asking themselves, 'am I too old to become an English teacher?', the short answer is: HELL NO!
However, like with anything else about teaching abroad, there's more to say about this very common question. And yes, in certain countries age can be a limiting factor due to things like mandatory retirement ages, or cultural norms. That said, if you are a native English speaker who earns an accredited TEFL certification, you will have options when it comes to TEFL for seniors.
To many mature teachers who are looking to explore different cultures and perspectives, it can seem that many programs & TEFL schools, including International TEFL Academy (ITA), only work with recent grads and 20-somethings who have few obstacles and debts to figure out in order to go abroad.
While a majority of ITA's teachers fit this demographic, teaching abroad is available to EVERYBODY! The key is to enter this adventure with patience, persistence, and an open mind.
Going Further: Are there age restrictions to teach English abroad?
Below are a few tips on how to approach your TEFL course and find English teaching work abroad as a more mature teacher.
1. Get TEFL Certified & Be Prepared for University-Level Training
If it's been a while since you've been in a classroom, take a minute to wrap your head around what it'll be like for you to read about teaching methodologies, be a part of class discussions, submit homework assignments, and take weekly quizzes.
If you're not sure what a TEFL course is yet or why you need it, take a quick detour to this overview of what TEFL certification is all about.
Many older teachers assume that they won't learn properly through a part-time online TEFL course and don't take into account how intensive a full-time 4-week TEFL course will be. As you go into your first conversation with your ITA advisor, consider both course options and ask your advisor to explain the differences to you.
2. Be Open-Minded
It's an unfortunate truth that there are some countries in the world where age restrictions exist both at the administrative and cultural levels. For example, in certain Asian countries, the national retirement age of 55 or 60 is a social requirement to leave the workforce. Therefore, it's uncommon for foreign teachers above this age to find teaching work. Additionally, schools in Asian teaching markets are prone to having narrow views of the "ideal" English teacher, so older teachers and even minorities may struggle to find immediate English teaching work.
Consider Latin America & Central Europe
There are countries on the other side of the world that are eager to hire mature teachers if you're open to them! In Latin America, older teachers with years of professional experience are seen as desirable for the authority their maturity will carry in the classroom as well as their work ethic. Countries like Costa Rica, Mexico & Nicaragua combine warm weather, scenic beauty and historic cities with a low cost of living and great job markets that are basically without age restrictions.
Many Central European countries are considered to be sophisticated teaching markets and are suitable options for older teachers. Germany and The Czech Republic are great examples of this.
3. Be Persistent
This is true for anyone who wants to pursue their dreams: You have to demand them from the world! Life doesn't just fall into your lap, you need to get out into the world and seize it. But beyond pep talks, persistence is a key characteristic of future English teachers.
When you don't get the first or even fourth job you interview for, you cannot give up! When I said earlier that teaching abroad is for everyone, I meant it! But you also have to want it bad enough that you're willing to do what it takes to make it happen.
4. Be Flexible
This isn't too different from tip #2. However, flexibility will also apply to your timeline, types of students you teach, size of the city you want to teach in…All of the options you have!
You can have many of your ideal situations, but others might not get offered to you. So don't give up on the entire journey if you can't have the exact adventure you dreamed up before you ever started planning for this. Any seasoned traveler will tell you that some of the best experiences happen when your plans change and you try something you never thought was for you!
The more places & jobs you are willing to consider, the more options and opportunities will come your way.
5. Sell Your Life & Work Experience
Once you've gotten through the first 4 tips and into a job interview, make sure that employers abroad understand what your older age brings to the table. You've probably been in the workforce for a while so you've developed professional skills. You're looking to start a new life in a foreign country, so you're not some flighty over-eager young traveler on their gap year. Many school directors will appreciate the fact that you offer levels of maturity and experience that somebody right out of college just won't have.
Pro Tip: If you possess a background in teaching or education, this will help open doors for you as well.
Most importantly, you're properly trained through an advanced TEFL certification course so you're going to bring professional-level English teaching skills to their school.
BONUS: Firsthand Stories From People Just Like You
Finally, you can take comfort in knowing that the path has already been paved for you. International TEFL Academy has helped numerous older teachers follow their dreams abroad. We've had many students teaching English abroad over 40, and many more students teaching English abroad over 60.
So if you're willing to follow these tips, there's no reason why we can't help you too! Take it from these mature ITA grads who found English teaching work abroad:
Born on a snowy Rocky Mountain-side but raised in the Chicago suburbs, Paige has lived and worked in Shanghai, China where she taught English and explored the Asian continent, as well as the 'Land Down Under' in Australia. With more than 10 years of professional experience in the fields of teaching English abroad & TEFL certification, Paige is one of our most senior Admissions Advisors.
Want to Learn More About Teaching English Abroad & Online?
Request a free brochure or call 773-634-9900 to speak with an expert advisor about all aspects of TEFL certification and teaching English abroad or online, including the hiring process, salaries, visas, TEFL class options, job placement assistance and more.