With an estimated 300 million Chinese learning English, it's no secret that the world's most populous nation is also the largest job market in the world for teaching English abroad.
Not only that, but China is one of the most lucrative job markets for teaching English overseas. Many English teachers receive benefits such as free housing and free airfare and a combination of good salaries and a relatively low cost of living enables many English teachers in China to make enough to save $500 - $1000 a month or even more after expenses.
But teaching English in China is not just about the ease of getting a job or making a good salary. Living and teaching English in China provides the opportunity of a lifetime to explore the history and culture of one of the world's greatest and most important civilizations while also experiencing one of the most dynamic and fast-changing countries in the world.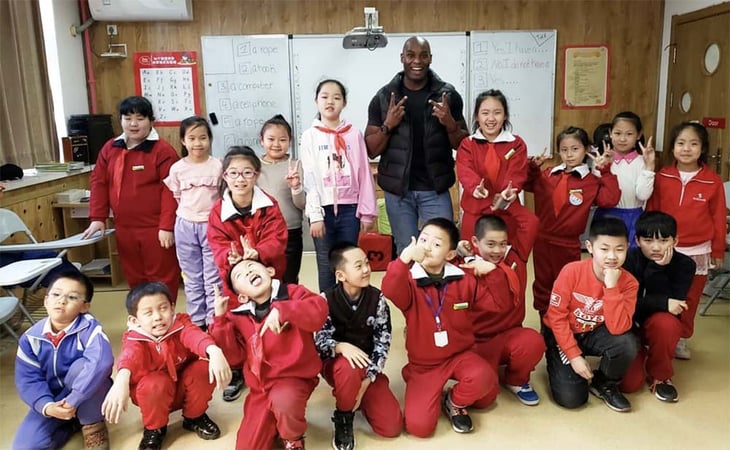 To Learn More:
Featured China Alumni Stories:
---
7. Morocco
Morocco has one of the largest English teaching markets in North Africa, as many young Moroccans are looking to hone their basic English skills. Morocco is a fantastic choice for teachers who are looking to do a lot of travel, especially given its proximity to Europe.
Foreign teachers need a university degree to teach in Morocco and a TEFL certification is typically required, as well. Most English teachers in Morocco work in major cities like Fez, Rabat, Marrakesh, and Casablanca.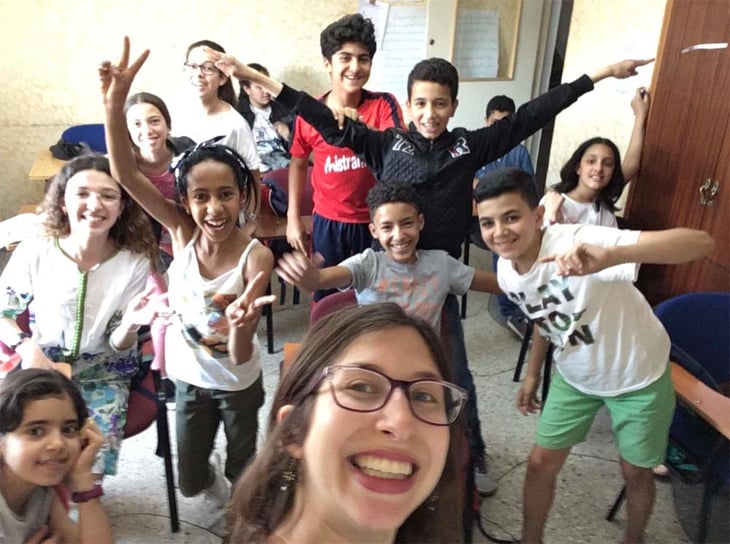 To Learn More:
Featured Morocco Alumni Stories:
---
6. Vietnam
From the highlands of Sapa and colorful street markets of Ho Chi Minh City to the sprawling Mekong River Delta, Vietnam is a feast for the senses and a treasure trove of fantastic cultural and natural offerings.
Vietnam also represents one of the fastest growing job markets in Asia for teaching English abroad. The capital of Ho Chi Minh City is home to hundreds of language schools and represents the largest job market, however schools across the country hire new English teachers on a regular basis. Due to good salaries and a low cost of living, most foreign English teachers earn enough to save the equivalent of $500+ USD each month after expenses. Schools highly prefer to employ citizens of native English-speaking nations and a four-year degree (bachelor's degree) is required, often in addition to an accredited TEFL certification.
To Learn More:
Featured Vietnam Alumni Stories:
---
5. Czech Republic
If you seek to live in a classic European setting complete with medieval castles, cobblestone streets, picturesque villages and great bars and cafes, then teaching English in the Czech Republic is your kind of place for teaching English abroad. As an up-and-coming economy in the heart of Europe, Czech Republic is also one of the top job markets for teaching English in Europe even though it is not a large nation.
For Americans, Czech Republic is a nation where it is easier to get a legal work permit to teach English than it is in some other European nations, and the cost of living is lower than in some Western European nations like France and Germany. Its prime location in the heart of Europe makes it very convenient for travel to countries like Poland, Hungary, Germany, and Austria.
To Learn More:
Featured Czech Republic Alumni Stories:
---
4. Taiwan
Taiwan is one the largest, oldest, and most established teaching markets in Asia. Taiwan is especially desirable because you can save up to $500 each month after expenses. Teachers must have a TEFL certification and either an AA or BA degree to teach in this Asian nation.
If you're interested in learning Mandarin but China seems a bit too large and overwhelming, Taiwan would be a fantastic option instead. Taiwan is quickly becoming one of the most popular countries in Asia due to its subtropical island beauty, rich culture, cutting edge technology, and massive demand for English teachers.
To Learn More:
Featured Taiwan Alumni Stories:
---
3.
Colombia
Twenty or thirty years ago, Colombia was a "no-go" zone ravaged by drug violence and political turmoil, but today, after two decades of economic reform and political stabilization it represents one of the fastest growing economies in Latin America as well as one of top job markets for teaching English. Cities like Bogota and Medellin have become dynamic centers of commerce and culture, renowned for their colorful markets and fast-paced nightlife. In addition, Colombia offers magnificent beaches, lush rain forests, and rich history and culture.
English teachers will find opportunities in private language schools and the Ministry of Education has also begun to recruit foreign instructors as well. A growing number of schools interview English teachers in advance and it is also possible to find many opportunities locally as well.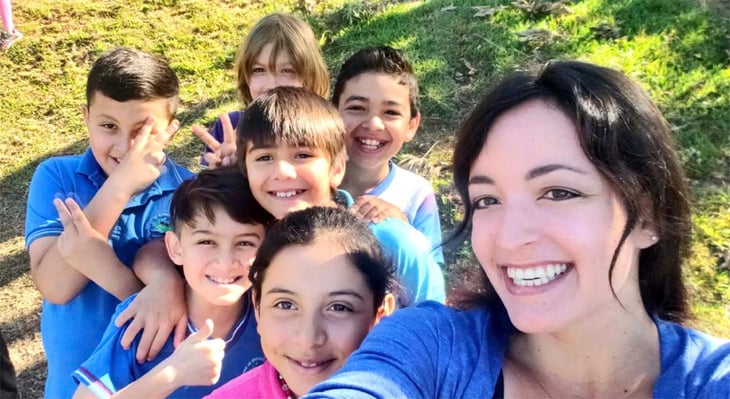 To Learn More:
Featured Colombia Alumni Stories:
---
2. Costa Rica
Looking for beautiful beaches and tropical weather all year long? Consider teaching English in Costa Rica! Costa Rica is not only one of the largest job markets in Latin America, but it's also a fantastic option for TEFL certified English teachers of all ages even if you don't have a university degree.
Costa Rica is also becoming an increasingly popular destination for teaching English online. So if working remotely from the beach everyday sounds desirable, you've met your match! Some English teachers in Costa Rica opt to work at language schools exclusively while others work part-time at language schools and teach online.
To Learn More:
Featured Costa Rica Alumni Stories:
---
1. South Korea
Want to live in an uber-modern country in the heart of Asia that boasts thousands of years of history, high-tech cities, and some of the best barbecue on the planet?
How about receiving free airfare, free housing, and making enough salary to save $1,000 a month or more after expenses?
That's the deal for those who teach English in South Korea.
Those who teach English in Korea can expect to receive 2-4 weeks paid vacation, health insurance, and the opportunity to live in some of the most dynamic and cosmopolitan cities in the world like Seoul and Busan. The 170-Hour Online TEFL Certification Class is recommended for those looking to teach English in Korea as schools and recruiters will interview you from your home country and you will receive job placement during the course so you can get going with the interview and job search process.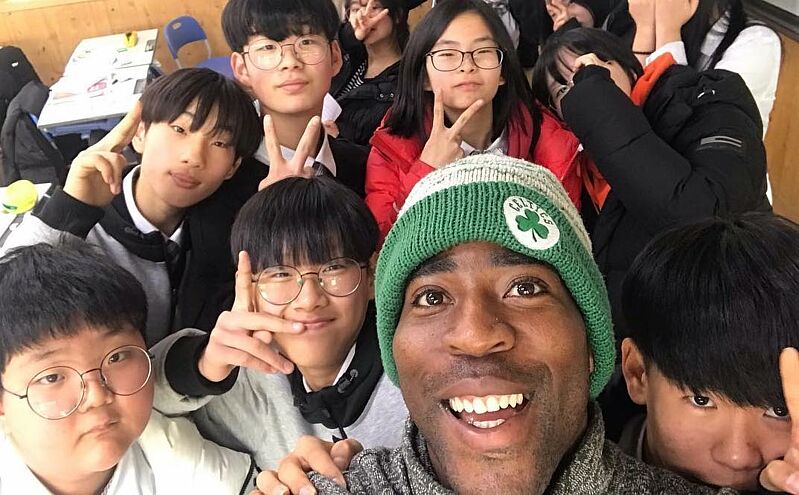 To Learn More:
Featured South Korea Alumni Stories:
---
*Bonus OPTION*- Teaching English Online
Bottom line, online learning is a booming business and it's here to stay – from world class universities to Fortune 500 companies, computer, mobile, and Internet-based training has become an integral part of nearly all fields of education, including language instruction, and Teaching English as a Foreign Language (TEFL).
Teaching English online is becoming very popular with TEFL certified English teachers because it offers great flexibility and the ability to make money working part-time or full-time from just about anywhere.
If you are TEFL certified and a fluent English speaker then you can teach English online! Most companies will also require that you have a Bachelor's degree, although this fluctuates from company to company.
To Learn More:
Featured Teaching English Online Alumni Stories:
Posted In: Teach English Abroad, Job Search Guidance, Teach English in Morocco, Teach English in Cambodia, Teach English in Colombia, Teach English in South Korea, Teach English in Vietnam, Teach English in Czech Republic, Teach English in China, Teach English in Taiwan, Teach English in Japan, Teach English in Costa Rica
Want to Learn More About Teaching English Abroad?
Request a free brochure or call 773-634-9900 to speak with an expert advisor about all aspects of TEFL certification and teaching English abroad or online, including the hiring process, salaries, visas, TEFL class options, job placement assistance and more.