What are the biggest job markets for teaching English abroad?
With more than a billion and a half people taking some form of English course each year in nearly every country on earth, the world is in a sense one big job market for qualified English teachers. Realistically, a native English speaker with a college degree and an accredited TEFL certification can teach English abroad professionally in 80 countries or more and even those without a degree who do get TEFL certified can teach in up to 50 countries. That said, certain countries have higher demand and offer more opportunities than others.
Here's a rundown on the top 10, with a special bonus thrown in for good measure.

* Bonus Honorable Mention - Argentina
Each year, thousands of English teachers gain employment in Argentina, primarily in Buenos Aires. One of the most stylish and cosmopolitan cities in the Western Hemisphere, the city is known for broad, Parisian-style boulevards, tango clubs and a magnificent mélange of Art Deco, Neo-Baroque and Art Nouveau architectural styles.
Read more about teaching English in Argentina……
10. Italy
The great cities of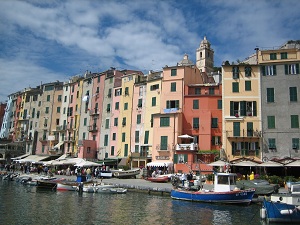 Italy like Rome, Milan, Naples and Florence are home to hundreds of language schools and institutes that employ thousands of new English teachers each year. Most schools will hire locally and most opportunities will incorporate teaching English to adults (mostly business professionals) in private language schools. Shorter term opportunities can also be found in summer camps.
Read more about teaching English in Italy….
9. Vietnam
Home to one of the most dynamic and fastest growing economies in the world, Vietnam offers English teachers an incomparable combination of bustling cities, ancient tradition, stunning beauty and vibrancy of a nation on the move. In addition, the people are extremely friendly, the food is great and the cost of living is low enough that a typical English teacher can realistically expect to save the equivalent of $500+ each month after expenses.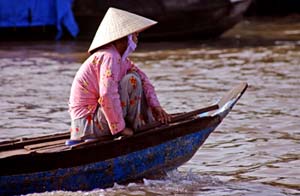 Read more about teaching English in Vietnam….
8. Spain
Entrancing medieval cities, magnificent coastlines, stunning architecture, rich culture, tapas and sangria, a laid-back lifestyle – Spain has it all. It also offers thousands of English teaching opportunities to TEFL-certified teachers each year. Despite recent economic troubles, many Spaniards still see English fluency as a ticket to career opportunities so demand for English teachers in Spain remains high – an estimated 5,000 foreigners teach English annually in Madrid alone.
Read more about teaching English in Spain…..
7. Turkey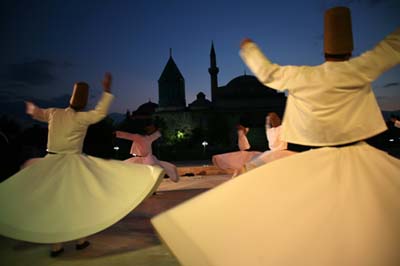 Bridging Europe and the Middle East; Asia and Europe; East and West; Turkey seemingly offers it all from sun-dappled beaches, exquisite Greco-Roman ruins and entrancing Ottoman palaces to modern dynamic cities teeming with culture and commerce. Recently, the government announced plans to employ 40,000 English teachers in the next five years, making it one of the top job markets in Europe and the Mediterranean.
Read more about teaching English in Turkey……..
6. Mexico
With a huge population and extensive economic and cultural interaction with the United States, Mexico has one of the biggest job markets in the world for certified English teachers. In addition to offering a wealth of cultural, natural and culinary treasures, Mexico is also a viable job market for those without a four-year degree as well as non-native speakers.
Read more about teaching English in Mexico…….
5. Russia
Boasting a wealth of cultural and natural treasures combined with a surging economy and a strong desire to maintain a position of international leadership, Russia has developed a massive job market for qualified English teachers. Most opportunities will be in private language institutes, many of which are western-owned and offer English teachers in Russia benefits including health insurance and a stipend for air travel and/or accommodations.
Read more about teaching English in Russia……
4. Brazil
Home of the samba, the Amazon and the greatest footballer of alltime, Pele (sorry, Maradona), Brazil is fast becoming a major market for English teachers. With a growing economy and fast-rising international profile that has only been enhanced as the nation hosted the 2014 World Cup and won the bid for the Olympics, Brazil has a surging demand for English language instruction. Most teaching opportunities will be found in private language schools in major cities like Rio de Janeiro and Sao Paulo, but professional and volunteer positions can be found in more provincial locales as well.
Read more about teaching English in Brazil…….
3. Korea
A nation on the move, Korea has developed from a poverty-stricken third world country into one of the most prosperous and technologically developed countries on earth. Like many Asian countries Korea offers a fascinating array of contrasts betw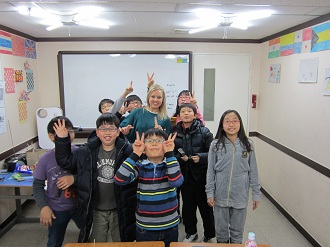 een the ancient and modern and East and West. Cities like Seoul and Busan rival New York, London and San Francisco in their cultural vibrancy, great nightlife and delectable culinary offerings. Up to 2,000 foreign English teachers are hired to work in Korea each month and English teachers in Korea can expect to receive reimbursed airfare, free furnished housing, 2-4 weeks of paid vacation, and pay high enough that a typical first-time English teacher in Korea can expect to save up to $1,000 a month or more after expenses.
Read more about teaching English in Korea…….
2. Japan
One of the granddaddies of English teaching markets, Japanese schools have been recruiting Americans and other foreigners to teach English in Japan for decades. Major recruiting programs like JET are famous for recruiting up to 4,000 English teachers each year to teach in public schools, but thousands of independent schools, corporate training institutes, and even pre-schools also offer great opportunities to teach English in Japan. From Shinto shrines, sake breweries and sumo wrestling to high-tech cities and exquisite natural beauty, Japan offers English teachers an endless array of cultural, historical and natural treasures. In addition, while Japan has a reputation for being one of the most expensive countries in Asia, in many cases English teachers can still make enough to save $500 a month or even more each month after expenses.
Read more about teaching English in Japan……
1. China
With a population of 1.3 billion and a booming economy based on international commerce, China has a demand for foreign English teachers that is second to none.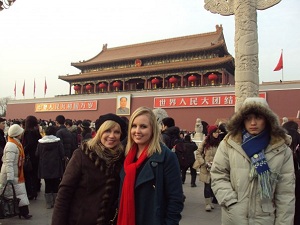 An estimated 300 million Chinese citizens take some form of English class each year and by conservative estimates, more than 50,000 native English speakers are employed to teach English annually, with up to 15,000 teaching English in both Shanghai and Beijing. Attracted by unique opportunities to teach in one a country that is home to one of the world's most ancient and important civilizations, those who teach English in China typically expect to receive reimbursed airfare, furnished housing and to earn enough to save the equivalent of several hundred U.S. dollars every month after expenses.

Read more about teaching English in China……