Everything You Need to Know about Money and Teaching English Abroad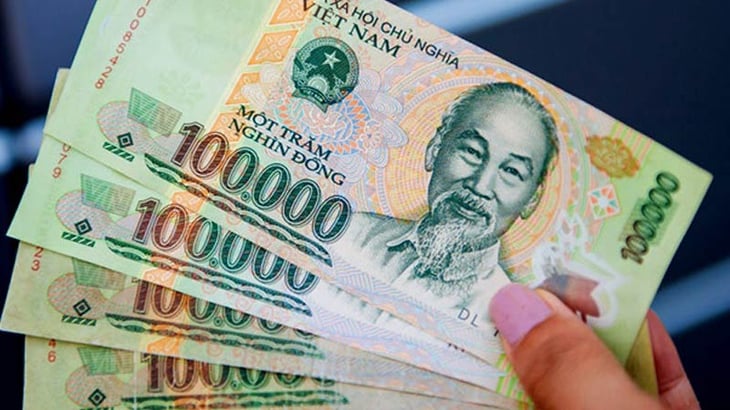 Here are some top articles on money and teaching English abroad:
Let's start from the beginning: what are the financial realities of working as a professional English language teacher abroad? Virtually nobody becomes a millionaire by teaching English abroad, but foreign English teachers in up to 100 nations around the globe do earn enough to support themselves and enjoy the international experience of a lifetime. Every country and every situation is different, so gaining a realistic understanding of salaries, including where you can be paid to live comfortably, cover your basic expenses and where you can actually save extra money for travel and other endeavors is a critical first step to realizing your goal of living and teaching English overseas. Read the full article here.
We all need to know the facts if we are ever going to implement a realistic plan to actually make our dreams and goals a reality. For teaching English abroad, your starting point for devising a strategy to finance your adventure is to gain a realistic understanding of what investments are required to cover basic start-up costs like TEFL certification, moving expenses and supporting yourself financially until you actually receive your first paycheck. This article also provides some great tips for minimizing those start-up costs. Read the full article here.
It's been said "there is no free lunch" and this is true for the vast majority of those who teach English abroad when it comes to actually getting to where you plan to teach. Just as the case is for 98% of the jobs in your home country, unless you are a highly paid executive, you will be responsible for getting yourself to the country and city where you plan to live and work.
That said, there are exceptions and in some countries it is typical for schools to cover airfare and other transportation costs, even for first-time teachers.
Receiving free or reimbursed airfare can be a great perk of teaching English abroad, as it can really cut down start-up costs and make your dream of living and teaching in a foreign country more realistic. Read the full article here.
In most countries, working as an English teacher is just like working and living like you do in your home country now. You get a job, find a place to stay (your own apartment/flat or with a roommate), pay your security deposit and first month's rent and then pay your rent bills month to month out of your paycheck. However, in some countries it is typical, or even routine, for schools to provide free housing to foreign English teachers (and such housing is usually furnished). This is great for lowering start-up costs, enabling savings for extra travel, and just removing the hassle of having to find a new place to live in a foreign country. Read the full article here.
Most people don't have thousands of dollars in the bank ready to take off instantly. Like any major endeavor in life, moving overseas to another country to live and work as an English teacher requires smart financial planning, a realistic timetable and dedication to make it happen. Saving and planning to make your dream of living abroad and teaching English abroad will be one of the best decisions you ever make. The good news is that compared to a college education, studying abroad for a semester, or even taking a two-week vacation to Europe, teaching English abroad can be an extremely affordable endeavor. It is realistic to save if you make this a priority. Don't become discouraged, it can work out. Read the full article here.
Let's face it, most people teaching abroad with a university degree have college loans, so join the club and don't let it become an excuse for not making your dreams of teaching abroad and seeing the world a reality. Recent graduates are often unaware of their options for handling new financial responsibilities like student loans. College loans are just like other bills you will have in life, including rent, car, insurance, mortgages, retirement savings and others. By engaging in proper planning and understanding your options, you can teach English abroad with student loans and they are certainly not a reason or excuse to limit your own options and opportunities. Read this article and learn how to plan a course of action that works for you based on your situation with regards to your student loans. Read the full article.
Last but not least, show me the money! As they say, it's not what you make but what you keep that actually counts. Read this article and learn where you can bank some good cash and live well, often receiving benefits like free airfare and housing, even as a first-time English teacher abroad. Money won't solve all your problems but it sure helps! Following the money can be a key strategy for any new English teacher looking to lower start-up costs, save money for extra travel and for addressing other financial responsibilities like student loans. Read the full article here.
The Big Takeaway?
Teaching English abroad is a realistic goal for just about anybody provided you conduct your research, and plan accordingly.
Don't let finances become an excuse for not achieving your dream of living and working abroad!
Founded in 2010, International TEFL Academy is a world leader in TEFL certification for teaching English abroad & teaching English online. ITA offers accredited TEFL certification courses online & in 21 locations worldwide and has received multiple awards & widespread recognition as one of the best TEFL schools in the world. ITA provides all students and graduates with lifetime job search guidance. ITA has certified more than 35,000 English teachers and our graduates are currently teaching in 80 countries worldwide.
Want to Learn More About Teaching English Abroad?
Request a free brochure or call 773-634-9900 to speak with an expert advisor about all aspects of TEFL certification and teaching English abroad or online, including the hiring process, salaries, visas, TEFL class options, job placement assistance and more.