Salaries for teachers that work at public schools, through the EPIK and GEPIK programs, is determined by an established scale, which is adjusted according to demand on a yearly basis. Public school teachers can expect a salary of anywhere from 1.5 to 3 million won, which is about $1150 - $2650 USD. Housing is typically provided and flights reimbursed, bringing start up costs down substantially.
Salaries for English teachers in Korea that work at private language centers, called Hagwons, range anywhere from 1.9 to 2.4 million won, or about $1600 to $2000 USD, per month. Hagwons aren't as regulated as public schools, so you'll see a lot of variation in pay. Teachers with a background in education or teaching experience may find salaries on the higher side of the scale, however it's possible to find schools with higher salaries for those just starting out. Housing is typically provided and flights paid for or reimbursed upon arrival.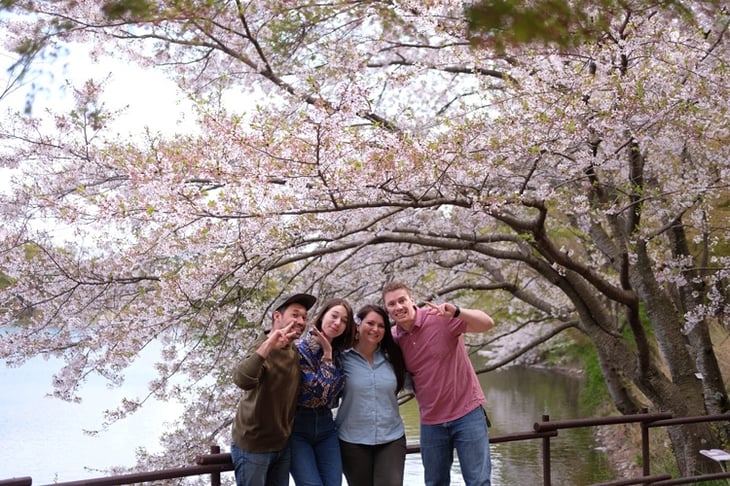 University positions in South Korea are highly sought after and coveted, so while they are not as common as the previously mentioned employers, qualified candidates that are patient can find themselves with a work and life style to be envious of. With fewer working hours, longer vacations, and more independence, University jobs in South Korea are known to offer monthly salaries in the range of 2.3 million Won, capping out at 5 million Won (about $2050 - $4400 USD). Flights and accommodations are also typically provided.
How much can I save teaching English in Korea and why can I save so much as an English teacher in Korea?
Most English teachers in Korea will be able to save up to 50 % of their salary after expenses, which can range from the equivalent of $500 - $1,000+ per month.
Korea is a very prosperous nation that highly values education so schools, parents and the government are all willing to offer high salaries and good benefits to recruit qualified native English speaking teachers.
Rent is provided, so English teachers do not need to worry about an item that for most people will consume 30% or more of their monthly budget.
Cost of living – food, utilities, public transportation, etc. – is lower than in most large American and Western European cities.
Teachers who complete a 12 month contract will typically receive a severance bonus equivalent to one month's pay.
Exchange rates – Teachers are paid in Korean won and exchange rates are such that when monthly savings are converted to dollars, the amount will usually range from $800 - $1,200 a month. International exchange rates are constantly changing and are set by international currency markets; to view the latest rates, we recommend using an online currency converter such as that at http://www.xe.com/.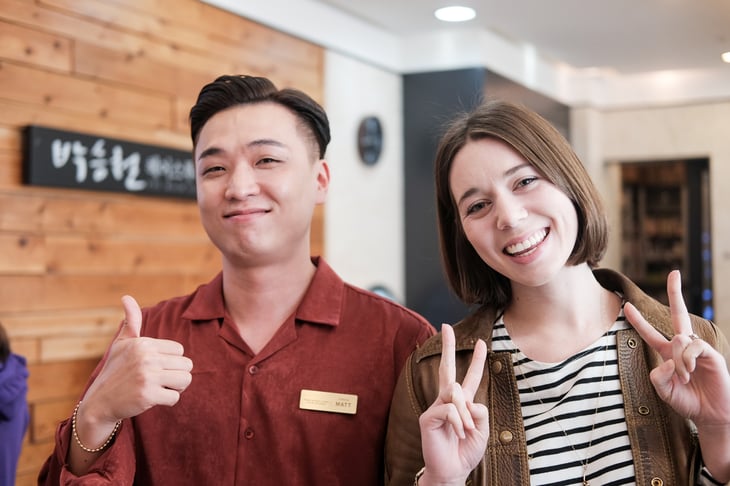 At the end of the day, English teachers in South Korea can find themselves living a very comfortable lifestyle. If student loan debt, credit card debt, or any other financial obligations are holding you back in pursuing future endeavors, some time spent having the travel experience of a lifetime while saving a decent amount of your salary might be just the thing you need!
---
Want to learn more about teaching English in South Korea and around the world?
Request a free brochure or call 773-634-9900 to speak with an expert advisor about all aspects of teaching English around the world, including TEFL certification, the hiring process, salaries, visas and more.
More Resources: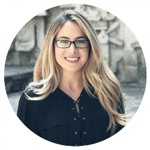 About the author Cassie Wells - A Midwestern girl from Valparaiso, Indiana, Cassie had never been abroad until she quit her job as a television producer on her 24 birthday to teach English in South Korea. One of ITA's most senior advisors, Cassie has more than 10 years of high level professional experience in the fields of TEFL and teaching English abroad and she has published numerous articles on these topics.