must read
Top 12 Reasons to Teach English in Latin America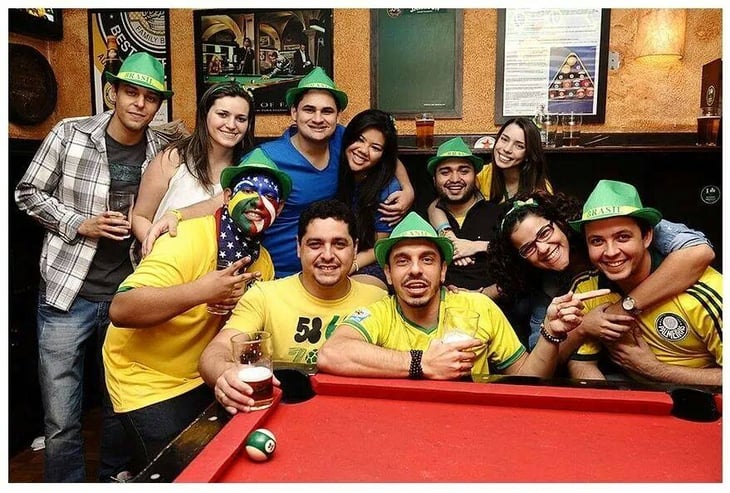 1. A Great Job Market for Teaching English Abroad
The emerging economies of countries like Brazil, Chile, and Colombia (just to name a few) have generated huge demand for qualified native English speakers to teach English in Latin America. When Latin American companies conduct business with American, British, and even Chinese or Japanese companies, the language used is primarily English, so as Latin American countries integrate with the global economy, the need for English education becomes greater. In addition, booming tourism throughout the region requires many businesses and individuals to gain fluency in the English language. As a result, thousands of schools and language institutes employ tens of thousands of new teachers across the region each year.
2. Learn Spanish (or Portuguese)
Many English teachers head to Latin America with one major goal in mind: to become fluent in Spanish by immersing themselves in a Spanish speaking country and supporting themselves financially by teaching English. There is no better way to learn a language than living in a country that actually speaks the language. You can hire private tutors to come to your home for a very affordable rate, or you can enroll in Spanish language classes at private schools. Learning in a school environment is also a great way to meet other travelers and foreigners. If learning Portuguese is your thing, head to Brazil!
Read More: Top 5 Spanish-Speaking Countries for Teaching English Abroad
3. Festivals!
Latin America takes a back seat to no other region on Earth when it comes to festivals and celebrations. Carnival is Latin America's most famous festival, but it is just one of hundreds of festivals that occur each year throughout South and Central America. Feria de las Flore (Festival of the Flowers) in Medellin, Colombia, Inti Raymi in Peru, Cinco de Mayo in Mexico, and Dia De Los Muertos (Day of the Dead) are just a few fantastic festivals and holidays to check out for great food, drinks, and dancing.
4. Natural Beauty and Beaches
Those teaching English in Latin America will encounter some of the most incredible and breathtaking natural beauty on the planet. Whether you are snorkeling off the tropical coasts of the Yucatan in Mexico, visiting the spectacular Iguazu Falls on the borders of Argentina and Brazil, or hiking the Torres Del Paine National Park in Chile, there are endless sights to take in for any adventure enthusiast.
5. Weather!
Although there certainly are seasonal or cold weather climates in Latin America, the majority of the region experiences warm weather year round. If you're a person who enjoys the sun, sand, and moderate climates, you'll want to check out countries like Mexico, Colombia, Costa Rica, Nicaragua, Peru, or Panama!
6. Beautiful People
Let's just be honest! Beauty is in the eye of the beholder, but one thing the world seems to agree on is that Latin America is home to some of the world's most handsome men and beautiful women.
7. Low Start-up & Living Costs
Due to the low cost of living in most Latin American countries, the initial start-up costs for getting settled are much lower than in other parts of the world like Western Europe or Japan. In Peru, Chile, or Costa Rica, the start-up costs can be less than $1,000. In addition the cost of living is typically much lower in most of Latin America than in Europe or the U.S.
Consider the following example of some basic living costs for ITA graduates teaching English in some popular Latin American countries:
Monthly rent for 1-2 bedroom apartment in Nicaragua typically costs $75 - $150 or in Costa Rica, $200-$300. In a desirable neighborhood in Chicago or San Francisco, you will probably have a hard time finding a small studio for less than $1000.
Bogota, Colombia - Teaching English through the Fulbright Program in the Colombian capital of Bogota, ITA grad Cailey Oehler pays the equivalent of $135 USD in monthly rent, $15 USD for her phone (with a good data plan) & local buses are under 75 cents a ride.
Cuenca, Ecuador - ITA grad Lindsey Ingwersen says that in the historic mountain city of Cuenca, you can eat a 3-course lunch for $2.50, monthly rent is $150-$250 USD and you can ride the local bus for the equivalent of 25 cents
8. Great Cuisine
If you're a foodie, Latin America offers an extremely diverse array of gastronomic pleasures. From fresh tropical fruit and world class coffee to exquisite seafood pulled straight from the water, the region is truly heaven for those who love to cook and eat. Enjoy some of the best steaks in the world in Argentina, an arepa con queso in Colombia, or truly authentic tacos in Mexico. If you appreciate a nice glass of wine with your meal, Chile and Argentina produce some of the highest rated wines across the globe within their many vineyards.
9. A University Degree is Not Always Required to Teach English in Latin America
Many English language schools in Latin America do not require university degrees for their English teachers so if you're concerned about not having a degree prohibiting you from finding an English teaching job abroad, head to Latin America!
Read: No Degree, No Problem: The 6 Best Countries to Teach English Without a College Degree
NOTE: Latin American countries also tend to have fewer restrictions when it comes to age restrictions and limitation on those without citizenship from a native English-speaking country.
10. Tango, Salsa, and Samba, etc.
Dancing & music are integral to the local way of life in many Latin American communities, and if you have any interest at all in what it's like to experience a culture engrained in the art of danc, countries like Argentina and Brazil are great places to start. A new-found love of dancing is one of the best souvenirs to take home. You'll definitely be the life of the party at the next wedding you attend!
11. Soccer!!!
To put it simply, soccer or fútbol in Spanish is religion in many Latin American countries. If you're any kind of sports fanatic, the soccer fans in Latin America bring their passion of sport to a whole other level. With the first South American World Cup in more than 30 years being held in Brazil in 2014, the entire continent nearly stopped for a month to concentrate on the action.
12. Snowboarding, Skiing & Surfing
The coastlines of Central and South America offer endless opportunities for those with a passion for surfing, scuba diving and other water-related interests. In addition, for those who love winter sports like skiing and snowboarding, teaching English in Latin America provides fantastic opportunities in the world-renowned mountain ranges of the Andes and Patagonia.
Founded in 2010, International TEFL Academy is a world leader in TEFL certification for teaching English abroad & teaching English online. ITA offers accredited TEFL certification courses online & in 20+ locations worldwide and has received multiple awards & widespread recognition as one of the best TEFL schools in the world. ITA provides all students and graduates with lifetime job search guidance. ITA has certified more than 40,000 English teachers and our graduates are currently teaching in 80 countries worldwide.
Want to Learn More About Teaching English Abroad & Online?
Request a free brochure or call 773-634-9900 to speak with an expert advisor about all aspects of TEFL certification and teaching English abroad or online, including the hiring process, salaries, visas, TEFL class options, job placement assistance and more.