must read
10 Reasons Why You Should Teach English Abroad in Mexico in 2022
Looking to teach English in Latin America? Check out why teaching English in Mexico should be on your to-do list in 2022.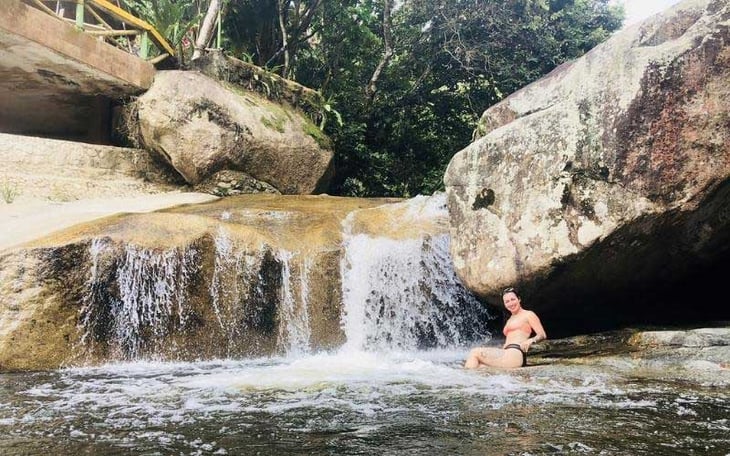 Wait, isn't Mexico just a vacation spot?
No — Mexico flies under the radar and is one of the hidden gems in Latin America for teaching English abroad.
Mexico has a strong economy that boasts a terrain, history, and cuisine as diverse as its people. Mexico also offers fantastic benefits for TEFL Certified English teachers.
Here are 10 reasons why you should teach English abroad in Mexico in 2022:
1. Become fluent in Spanish, finally.
When teaching English abroad, you don't need to speak the language of the country that you move to. If you do, however, it makes the experience that much more dynamic!
In Mexico, you'll have constant access to one of the most neutral dialects of the Spanish language. Affordable Spanish classes can be easily found throughout all of Mexico. This is also a great way to meet other teachers and foreigners living in your new home. Don't want to spend your salary on Spanish classes?
You can learn how to speak like a native speaker by finding an intercambio de idioma (language exchange partner). There is no cost to this as half the time you will be speaking in English and half the time you will be speaking in Spanish. This is also a great way to meet people and learn about the Mexican culture while also teaching your partner about your own.
2. The food, of course.
Traditional Mexican food will have you regretting ever waiting in line for Chipotle. With the combination of pre and post-Hispanic influences, each dish tells a little story from Mexican's diverse history.
You'll find world-class seafood on Mexico's Gulf of Mexico, Caribbean Sea, and Pacific Ocean. Ceviches, shrimp empanadas, and fish fillets should be enjoyed in the many charming Mexican beach towns you will visit. A michelada (a beer bloody mary) is the perfect pair for any seafood dish! In the city, seek out street carts where you will find tacos cheaper than Taco Bell and, again, will make you regret never having real Mexican food before.
For a first-timer, start with tacos al pastor. Need a vegetarian option? Beans, cheese, rice, nopales (cactus paddles) are common options at these carts as well! If streetfare isn't your vibe, post up at a restaurant, order a modelo, and when you see enchiladas, pozole, mole, tostadas, tamales, or chilaquiles just say "todos, por favor!"
3. Work visas.
It's customary for English teachers in many Latin American countries to teach on a tourist visa. Mexico, however, is one of the few countries where a work visa can be processed after accepting a position. Not only does this visa allow English teachers to work legally, but it also provides other benefits like access to the national health care system.
4. No degree required.
A 4-year degree is not required for English teachers in Mexico! Being a TEFL certified fluent English speaker will qualify you for fantastic teaching positions in Mexico.
Read more: Requirements for teaching English in Mexico
5. Opportunities to interview in advance.
While most schools in Mexico recruit and hire English teachers locally in person, there are some schools in Mexico that will interview and offer a job in advance. If you are nervous about the idea of flying down and finding a job teaching English in person without having a job lined up in advance, then Mexico might be a good option for you.
6. Year-round hiring.
The demand for TEFL-certified English teachers in Mexico grows yearly. There's never a bad time to find a job teaching English in Mexico. This allows you a lot of flexibility when planning your move abroad.
Read more: How Much Do English Teachers Make in Mexico?
7. Big cities? Beaches? Check.
Are you a city person? Beach bum? Outdoor enthusiast? You'll find your own little piece of heaven while teaching English in Mexico! From tropical coastlines to mountain highlands - Mexico offers it all.
Mexico City is the largest metropolitan area in the Western Hemisphere. Home to the most museums of any city in the world, Mexico's capital is a place to love whether you seek fantastic architecture, vibrant nightlife or world-class art. Also, from street-side tacos to cutting-edge fusion cuisine, Mexico City has also become recognized as one of the top foodie cities in the world.
For the lovers of the outdoors, check out Cozumel. Located in the Yucatan Peninsula it has become one of the most famous scuba diving and snorkeling destinations in Mexico.
For history buffs, head to the jungles of Chiapas, where the ruins of the ancient city-state of Palenque houses some of the most famous Mayan architecture and sculpture in Mexico. Most of these structures date from approximately 600 AD! Whatever kind of lifestyle you are seeking to live, you can find it in Mexico!
8. Culture.
Teaching English in Mexico will offer you the unique opportunity to experience a culture that is thousands of years old. It's a unique blend of native cultures, Spanish cultures, and other immigrant cultures.
You'll see this unique blend of culture manifested into celebrations every year like Dia de los Muertos, Día de Nuestra Señora de Guadalupe, Las Posadas, and Cinco de Mayo (not your mama's Cinco de Mayo!).
9. Affordability.
Vacationing in Mexican resorts may be expensive but living and traveling in Mexico as a local is quite the opposite. Housing, food, and travel are all affordable and typically far cheaper than in the U.S. or western Europe. Even just living on a first-time English teacher's salary in Mexico enables you to live a really nice lifestyle.
Pro tip: In addition to super-cheap public buses, Uber is in Mexico, so getting around is becoming cheaper, safer & more convenient.
10. Opportunity to travel, a lot.
Mexico is a bridge between Central America and the rest of North America. Want to hop down to Costa Rica for the weekend? This is totally doable. Want to visit the States for a few days? No problem!
It's in a similar time zone to the US and many airlines have direct flights to and from Mexico. Although regional travel throughout the Americas is very accessible and affordable from Mexico, you could easily stay busy solely exploring Mexico.
11. BONUS REASON - TEQUILA!
While living and teaching English in Mexico you will come to realize that tequila is not just a tasty beverage to loosen your inhibitions on Cinco de Mayo or during Spring Break. In fact, tequila is a national Mexican treasure and must be produced according to specific standards like Champagne or Cognac. Tequila can only be made in a specific region (the Mexican state of Jalisco) and there are an astounding array of standards and tests that varieties are measured by. In fact, top-quality tequilas are meant to be tasted and enjoyed much like the most elite whiskies in Scotland or fine wines in France - as one of life's true pleasures meant to be savored for its craftsmanship and exquisite flavors.
Finally, whichever reason you pick, be sure to check out our Country Profile for English teaching jobs in Mexico.
A western girl at heart, International TEFL Academy Admissions Advisor Helen grew up in Texas and New Mexico and gained her love of travel on her first trip abroad to India. After college, Helen had the amazing opportunity of living and teaching in Madrid for a year. Upon returning to the U.S. she joined International TEFL Academy where she has spent more than 5 years assisting hundreds of people from all backgrounds to achieve their goals of getting TEFL certified & teaching English abroad.
Want to Learn More About Teaching English Abroad & Online?
Request a free brochure or call 773-634-9900 to speak with an expert advisor about all aspects of TEFL certification and teaching English abroad or online, including the hiring process, salaries, visas, TEFL class options, job placement assistance and more.