By: Chris Schannauer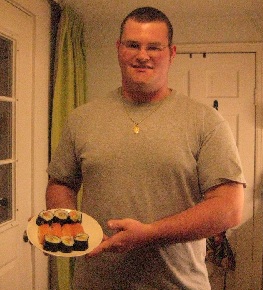 When I first began my undergraduate studies at Albright College in Reading, Pennsylvania, I was enrolled as a History major with a co-concentration in Secondary Education. I must admit that when I began my collegiate career, I was not sure that I even wanted to be a teacher. As I began to mature, and became more involved with the education classes within my curriculum, it quickly became apparent to me that this is the career field that I will be most successful in. It was during student teaching that my passion for education was solidified.
I was born in Pennsylvania, and I have spent the majority of my life thus far in Pennsylvania. During my time spent at Albright College, I found that my horizon began to expand. I became interested in things that I had never before been interested in. I began to wonder "what else is out there" in the world. I began to think about how much fun it would be to travel the world, and experience the different regions I had spent years learning about during my time at Albright. It was at this point that the idea of teaching abroad began to blossom.
Upon graduation, I found myself fresh out of college with a shiny new degree and brimming with confidence. Everyone I knew told me how tough the economy was, and how tough it would be to find a job in education right now. Naturally, I was indifferent to this feedback. I was going prove everybody wrong. I was going to find a teaching position right out of college. Wrong! I searched, and searched, and applied, and interviewed, and searched some more. The summer melted away, and I began to feel as though maybe I had overestimated myself. Maybe I was going to be like the rest of those around me.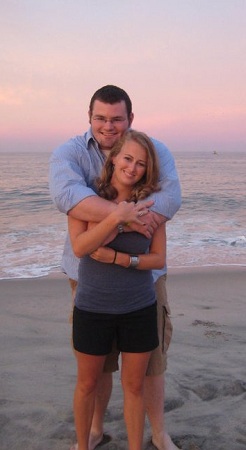 It was not until a few classmates and I attended a job fair at Millersville University that I began researching teaching English abroad. I sat through a presentation about teaching in South Korea. I was very interested in the whole idea, but thought it was not a realistic one at that point in my life. A few weeks went by, and I received an e-mail from the International TEFL Academy. I read through the e-mail, was again captivated by the idea of teaching in a foreign country, and decided to call the International TEFL Academy. After talking with my advisor multiple times, I decided that teaching abroad sounded like the opportunity of a lifetime. Shortly after that, my girlfriend and I signed up for the International TEFL online course.
From the start, every correspondence we have had with the International TEFL has been thorough and satisfying. Everyone we have interacted with thus far had been knowledgeable, positive, and professional. We are very pleased so far with our decision to make this adventure come to life!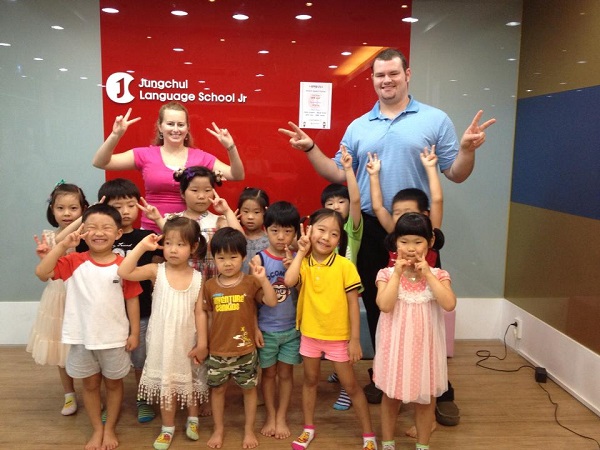 So in short, I made the conscious decision to pursue teaching while at Albright College. I began to realize that there is nothing in this world more rewarding, and I would love nothing more than to have the opportunity to make a difference in the life of someone else. I am eager to help others learn, whether that be English to ESL students, Ancient Civilizations to middle school students, or Civics to high school seniors ready to enter the world. Finally, I am very eager to explore the world, meet amazing people, and have a great time!
Chris Schannauer is a recent graduate of Albright College in Pennsylania. After receiving his degree in History and secondary education, he enrolled in International TEFL Academy's online course with plans of soon heading abroad to teach English.