9 Expert Tips for Teaching English in Europe
Planning to teach English in Europe? Before you make any moves, make sure you check out these must-know tips on TEFL certification, finances, visas, and more!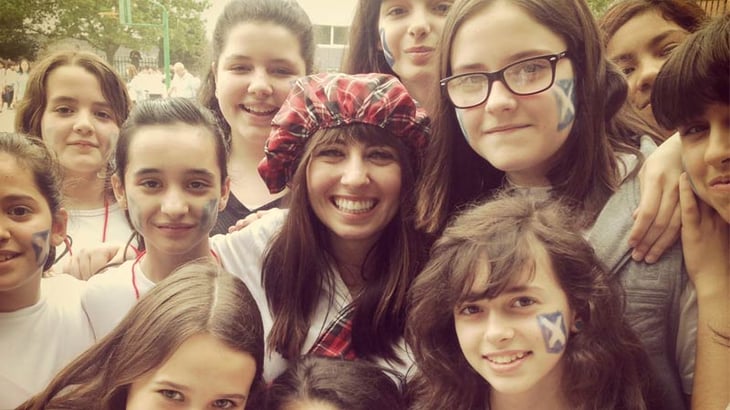 Whether it's the medieval romance of Prague or the bustling beach towns of Spain, there are thousands of language schools throughout Europe eager to hire native-English speakers as teachers of English as a foreign language. The best part is, you don't need to have any college-level teaching credentials or previous teaching experience!
As long as English is your mother tongue and you are certified to teach English as a foreign language (TEFL), there are jobs waiting for you, so what are you waiting for?
How to Become an English Teacher in Europe
To teach English in Europe, you should obtain a bachelor's degree and gain a teaching certification, such as TEFL (Teach English as a Foreign Language). Research job opportunities and visa requirements in European countries. Finally, apply for teaching positions in schools or language institutes.


How to Teach English in Europe: Tips & Tricks
To become an English teacher in Europe, follow these 9 tips:
Get Your TEFL Certification

Be Prepared to Interview in Person

Choose the Best Country for You

Apply to Many Language Schools

Count on Teaching Private Lessons

Be Financially Prepared

Learn about Visas

Become an Educated & Entertained Commuter

Keep your Fridays Free for Weekend Travels
Read more: Teach English in Europe
Here are some key things to know if you want to be successful in teaching English in Europe:
1. Get Your TEFL Certification
You don't need to have prior teaching experience to get a job teaching English in Europe, but earning an accredited TEFL certification is key. A high-quality TEFL course will provide you with the teaching skills you need to run a classroom and to provide a quality educational experience to your students.
Also, it will provide you with a recognized qualification that schools and students seek out when hiring teachers or tutors. As a world leader in TEFL certification, International TEFL Academy offers a variety of TEFL Classes in Europe, in addition to Online TEFL classes & TEFL classes in locations in the U.S. & worldwide.
2. Be Prepared to Interview in Person
Most teaching jobs in Europe will require that you interview in person. The idea of moving overseas without a job guarantee may sound off-putting, but the job hunt can be very quick. Take it from me - I finished my TEFL course in Prague on a Friday, had an interview lined up for Monday, was offered the job on Tuesday, and they asked, "Can you start next week?"
The reality is that most people teaching English abroad only teach for 1-2 years. This constant turnover of teachers leads to jobs continually opening up with schools' students needing teachers ASAP, especially during major hiring seasons!
Our job search advisors will prepare you to hit the ground running once you are in Europe and on the hunt for that perfect teaching job. Even simple things like resumes and cover letters can be very different in countries outside of the US. Are your birthday and marital status listed on your resume? Probably not, but if you're applying for jobs in Europe, they should be! Do you have a professional picture of yourself that you can hand to potential employers along with your resume? You should! Sounded a little creepy to me too, but hey, it got me hired!
Are there any exceptions? Yes. Government programs like TAPIF in France, Cultural Ambassadors in Spain, and the Central European Teaching Program (CETP) program in Hungary typically require applications and interviews be submitted in advance. In addition, many schools in countries like Russia, Poland & Turkey interview teachers in advance over the phone.
Read more: Can I Secure a Job in Advance for Teaching English in Europe?
3. Choose the Best Country for You
Whether or not you have a college degree, you can be an English teacher in Europe, but choose your future European homeland wisely. Countries like Spain, Germany, and Russia do not require that their foreign English teachers have bachelor's degrees, whereas Poland, Hungary, and Turkey do.
You also need to consider visa procedures when deciding where you'd like to live and teach. It is notoriously difficult for non-EU citizens to get a work visa as an English teacher in Portugal. For those of you with EU citizenship, you have the legal right to work in any EU country, so enjoy the beaches of Porto and Lisbon for us Americans. But don't worry Americanos - there are at least eight countries in Europe where you can get a work visa with the help of your language school.
Work with your Admissions Advisor to learn more about your dream country in Europe and whether it is a good teaching market for you. In addition, there are some excellent resources to check in your research:
4. Apply to Many Language Schools
Consider working at several schools too. If you are a native English speaker with our high-level TEFL certification, you will be well qualified for jobs throughout Europe, so don't blindly accept the first teaching contract that you receive. You can expect to receive multiple job offers if you follow our job search guidance, so let us know when the offers start pouring in so that we can assist you in reading through the fine print of your contracts so that you choose the best school(s) for you!
It is very common for English teachers in Europe to work for several language schools simultaneously. The best part of working for several language schools is that you can look through all of their available lessons and choose the ones that are most convenient for you. And if you can't decide whether you want to teach kids or adults, why not both?


5. Count on Teaching Private Lessons
Many - if not most - English teachers in Europe engage in private tutoring either on a part-time or in some cases, even a full-time basis. If you first line up a part-time gig at a language school or two, it can be a great way to fill out your schedule and to supplement your income.
Building up a roster of students can take a bit of time and effort, but many teachers enjoy giving private lessons and appreciate the extra flexibility it provides, not to mention the fact that it usually pays better on an hourly basis than the typical teaching job at a local language school.
Also, in recent years, many English teachers in Europe & around the globe have been able to take advantage of growing opportunities to make good money teaching English online. Here are some articles to check out:
6. Be Financially Prepared
Like any major endeavor in life, teaching English in Europe will take some financial planning. The good news is that as a TEFL-certified English teacher in Europe, you will earn enough to live comfortably and to cover all of your basic expenses and then some (rent, transportation, food, going out on the town a couple of nights a week, travel on the weekends, etc.). We call this "Breaking Even."
But, even if you have a job lined up in advance of your arrival and begin teaching the day you touch down, schools aren't going to hand you a full month's paycheck the first day you show up to work. To initially support yourself while you line up a job and a place to live before you actually start getting paid, we recommend arriving in Europe with at least enough funds to cover your basic expenses for 1-2 months. This will typically range from $1500 - $2500 USD (not including airfare) depending on where you're going (living costs will vary across Europe).
To learn more about specific start-up costs for specific countries, check out the ITA Country Chart and read What are Start-up Costs for Teaching English Abroad?
7. Learn about Visas
The visa you will teach on will depend on a variety of factors, including the country where you teach, your own nationality, and the job/school that you work for. In some countries - like Spain & Italy - many Americans and other citizens of non-EU (European Union) nations work on expired tourist visas "Under the Table", which is technically illegal, but common & routine.
In other countries, like Germany, Poland, Czech Republic and Russia it is common for schools to sponsor work visas, or for foreign teachers to apply for a visa or work permit to teach as an "independent contractor." Visas can be a tad intimidating, technical and sometimes confusing, and each country has its own rules, practices and procedures, so it is critical that you speak to an advisor.
You should also read Europe Country Profiles to learn visa practices in specific countries. The following articles will also be helpful:
8. Become an Educated & Entertained Commuter
Load up your smartphone with your favorite games, music, and podcasts, because many teaching gigs in Europe will have you traveling around town teaching adults in offices, conference rooms, and cafes. Using trains and buses to get around your European city can be fun at first, but you'll get sick of that daily 45-minute train ride pretty quickly.
The good news is you don't have to accept every student that is offered to you by your language school. If you are offered a 45-minute lesson that is a 30-minute commute, don't be scared to say, "Thanks, but no thanks." Do your best to get groupings of lessons nearby each other or even in the same building, so that you can maximize all that free time you'll have outside of your 20-25 hour per week teaching schedule. On that note…
9. Keep your Fridays Free for Weekend Travels!
As I mentioned in the previous section, you don't need to accept every lesson offered to you by your language school. "4 PM on a Friday? Thanks, but... I plan on being two glasses of wine into my weekend by that time."
Fun Fact: The whole country of Germany is smaller in land area than California. The Czech Republic is about equal in size to South Carolina. My point is that you'll be able to easily travel to different countries on the weekends, so load your classes Monday through Thursday and enjoy those long-weekend trips to the beaches of Croatia and the Alps of Austria!
Read more: Top 7 Tips for Budget Travel in Europe
California-born, Minnesota-raised - so needless to say Britton is super chill and way too nice. He went abroad for the first time ever to teach English in the Czech Republic before joining International TEFL Academy in 2017 as an admissions advisor helping others achieve their goals of living abroad and teaching English overseas.
Want to Learn More About Teaching English Abroad & Online?
Request a free brochure or call 773-634-9900 to speak with an expert advisor about all aspects of TEFL certification and teaching English abroad or online, including the hiring process, salaries, visas, TEFL class options, job placement assistance and more.