What Does it Mean to Break-Even Financially While Teaching English Abroad?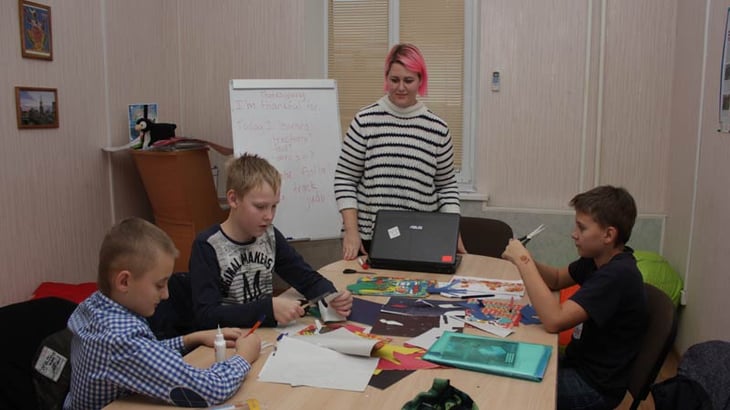 As you embark on your research for your options for teaching English abroad, you will likely encounter the term "breaking even" with reference to salaries for English teachers overseas. Europe and Latin America are comprised of some of the most popular English teaching destinations in the world. However, most English teachers living there only make enough money to "break even" each month. This means you can cover your bills (rent, food, utilities, transportation, etc.), support yourself, live comfortably, & enjoy your life abroad to the fullest, but you shouldn't expect to save money at the end of the month.
Unfortunately, there are many misconceptions circling around the TEFL field about what kind of impact this financial fact will have on an English teacher's experience abroad. Fortunately for you, I've taught in one of these markets (Madrid, Spain), and I know the truth about teaching English in a "break-even" country.
At a Glance: Teaching 20-25 hours per week in Europe or Latin America (and some countries in Asia & the Middle East/North Africa as well), English teachers can:
Afford comfortable housing, in a desirable area of their community
Easily pay utilities and purchase healthy groceries
Enjoy an active social life
Travel locally & regionally
Not bad, eh? It's true, you shouldn't expect to be saving money while teaching English in Europe or Latin America, but you should expect to be living at least a middle-class lifestyle that is rich with experiences.
Misconception #1: "I won't have enough money to afford a comfortable place to live."
Your home is your sanctuary, and it's understandable that having a welcoming place to come home and relax in is important. You are embedding yourself into a foreign culture, which is very exciting, but can also be exhausting at times. Fear not! English teachers living in "break-even" markets will be able to afford great housing that absolutely meets or exceeds their needs.
TEFL schools tend to be in middle-class or affluent neighborhoods in most teaching markets, and teachers usually live in those areas as well. Your housing will reflect the neighborhood you live in. For me, my apartment in Madrid was the nicest I had ever had at that point of my life. Hardwood floors, in-unit laundry, full kitchen, etc. Your apartment may vary from my experience, as per the norm of the county you live in. However, the idea that you will be living in very comfortable housing for your area will always apply. Many English teachers will live with a roommate (usually another teacher) to help with costs, and apartments typically come fully furnished. If a more immersed experience is desired, teachers can opt to do a homestay.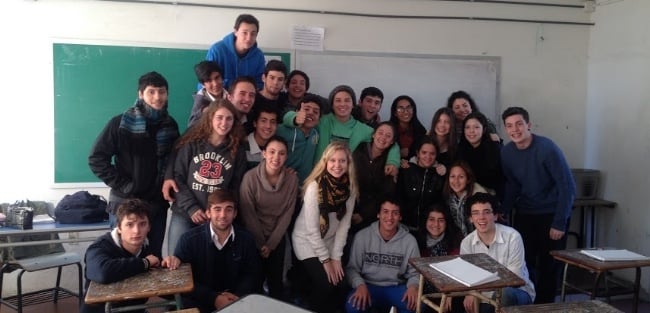 Misconception #2: "Sure, I can pay my rent, but that will not leave money for anything else."
You didn't move halfway around the globe to be a hermit in a foreign land. You moved to have a genuine cultural experience, living as a local, in a foreign land. And guess what….that's exactly what you'll do! English teachers in Europe and Latin America make enough money to live comfortably as a local. In most countries that means a very active social life.
I lived in Madrid, Spain, where it's not uncommon for the locals to meet out in cafes, tapas bars, or other public gathering places on an almost nightly basis. This is the case for many nations in Europe and Latin America. Madrid, like most major TEFL hotspots has a very large expat community, which you'll inevitably be a part of. This means that you'll have no shortage of opportunities to go out with friends and explore your new city any time you'd like. Your job as an English teacher will afford you that opportunity. Now, eating at 5-star restaurants won't be a part of your routine, but being out and active in your town is definitely an expectation you should have. When you just need a break and want to have a quiet night in, you can do that too! Your budget will include enough money to afford healthy food options that you can prepare at home.
Misconception #3: "I can't afford to travel unless I teach in Asia or The Middle East."
Not so fast! English teachers living in "break-even" markets are able to travel with the best of them! Undoubtedly you'll do a lot of regional travel. For example, I visited about 10 different popular destinations around different regions of Spain during my year there. Granted you won't be flying first-class on the Concord, but busses and trains along with discounted airlines (in some regions) will make getting around to new places economically possible for you. Budget your money well enough and occasional international travel becomes possible, as well. I was able to visit a number of Western European countries while teaching in Spain. In many Latin American markets, international travel will be required every 90 days in order to renew your visa. Teachers consider that a fringe benefit of the job.
Misconception #4: "I have student loans - I can't afford to teach English in Europe or Latin America." Certainly, if you have student loans or other major financial obligations, there are obvious advantages to teaching English in South Korea. First-time English teacher can realistically save up to $1,000 USD per month in Korea after expenses compared to "breaking even" in a countries like Peru or Italy. That said, if you have student loans you can often get a deferment. If you don't qualify for a deferment, your loan servicer may be able to grant you a forbearance whereby you may be able to stop making payments or reduce your payments for up to 12 months. This will depend on the terms of your loan so it's important to talk to your loan provider.
For more tips and options for teaching abroad with student debt, check out:
I Have Student Loans - Can I Teach English Abroad?
I'm optimistic this article helped shed some light on some of the most prevalent misconceptions people have about teaching English in a "break-even" country.
The year I spent living in Spain was the richest of my life in terms of new and exciting experiences, and personal comfort. So, if your heart is steering you towards moving to Latin America or Europe, don't let the idea of only "breaking even" deter you. Arm yourself with the right expectations, and you will be rewarded with the adventure of a lifetime.

Related Articles:
A Michigan native, Michael has more than 10 years of experience working in education, both teaching English abroad in Spain and teaching in the Chicago public school system. Michael holds a Master's Degree in Education from DePaul University and is one of ITA's most senior advisors, who has also published numerous articles about various aspects of TEFL. When asked about his experience in Spain, Michael invariably states that after marrying his wife, teaching abroad is the best decision he has ever made.
Want to Learn More About Teaching English Abroad & Online?
Request a free brochure or call 773-634-9900 to speak with an expert advisor about all aspects of TEFL certification and teaching English abroad or online, including the hiring process, salaries, visas, TEFL class options, job placement assistance and more.