TEFL job
Expert Tips: Interviewing In Person for Jobs Teaching English Abroad
Written By: Shay Ames | Updated: June 29, 2023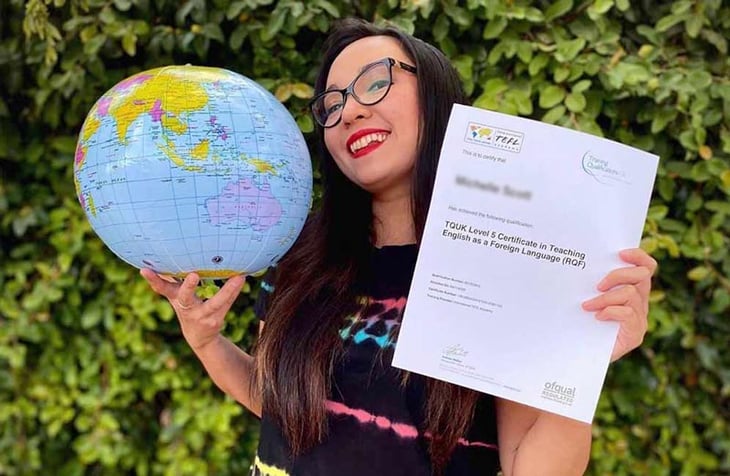 Job markets and hiring procedures vary widely when it comes to getting a job teaching English abroad. While there are many cases where you can interview for jobs by phone or email from home and sign a contract and line up a job in advance of actually going overseas, there are many countries where it is standard for schools and language institutes to interview and hire English language teachers in-country, face-to-face.
From Italy to Argentina, there are many fantastic job markets with literally thousands of job opportunities for TEFL certified English teachers, but the vast majority of schools and language institutes interview and hire locally so you need to be prepared to go to that country to interview and prove that you're up to the job in-person. To ensure you give yourself the best chance of landing a great teaching job in such locales, here are some tips to make you more comfortable with your impending success for teaching English abroad when interviewing in-person.
When a school director or some other potential employer sits down with you and asks you about your qualifications to teach English, they won't be impressed if the extent of your answer is, "I speak English." While you don't have to possess a degree in education, a state teaching license or professional teaching experience (or even a college degree in many countries) to gain employment teaching English abroad, schools want to hire those who have received specific professional training to teach English as a language in areas like lesson planning, teaching methodology and classroom management.
In addition, during the course of your interview, it is highly likely that you will be asked about matters such as teaching methodology that you will be totally clueless about unless you have received proper training through an accredited TEFL certification.
In fact, most language schools around the globe won't even consider interviewing you unless you possess a TEFL certification. With International TEFL Academy you will achieve a fully-accredited TEFL Certification, recognized the world-over, while exceeding the international standards for the industry, making you a top candidate for work in this field!
2. Create the success plan prior to leaving home
Talk with your personal TEFL Advisor to craft your goals into reality. Become familiar with marketplace options and peak-hiring seasons for teaching English in your destination country(ies). Ideally, you should synchronize your interviews with the times of year with the highest demand for new teachers like yourself.
Once you enroll in your TEFL Certification Class and begin your certification process, you will begin receiving Job Search Guidance from International TEFL Academy, which means that you will be able to work with expert advisors on tailoring your resume and cover letter; receive coaching on the interview process in countries where you are interested in teaching; and putting together a set plan.
You can also send your newly minted international cover letter and resume to prospective employers pre-departure - you may or may not be able to line up interviews in advance this way, but it certainly doesn't hurt. Arrive abroad with your list of target schools and show up to interview for open positions starting immediately. (International TEFL Academy students and graduates receive contact information for than 20,000 language schools and institutes worldwide as part of their Job Search Guidance.)
You should also make sure that you line up an affordable, convenient location to stay once you arrive in your destination country/city that is within accessible reach by public transportation of the most possible language schools.
3. Be financially prepared
In-country interviews are conducted with the intention of immediate hire, so no reason to fret traveling back and forth to a different country before securing a position and beginning your work. None-the-less it is important to possess a comfortable amount of savings to cover your living expenses abroad while interviewing and before you receive your first check as a professional English teacher in a location. During peak-hiring seasons it is common for people to interview, accept and begin a new teaching job within 1-2 weeks.
Also, you must be able to support yourself for the first month of teaching before your receive pay – for this industry typically pays once a month and even if you line up a job the first day you arrive in Madrid, Rome or Buenos Aires, it doesn't mean you're going to get paid the first day you show up for work. Typically you need 6-8 weeks of living expenses from the day you show up in the country to the day you get your first paycheck.
You can also read: What Are Basic Start-up Costs for Teaching English Abroad?
4. Make yourself a local
When you arrive in your destination country, there are several steps you should take to facilitate your job search process. This includes establishing yourself as a local and making it as easy as possible to potential employers to reach you.
Get a local cell phone. When you are reaching out to school directors, you are far more likely to get call-backs and it will be easier for potential employers to reach you if you have a local phone number. Schools in Milan, Barcelona and Lima will be far less likely to call you back at your phone number in New Jersey, California or Ohio than if you have a local cell phone. A local number will also make it clear that you are actually on the ground and available locally to interview and begin teaching when they need you.

You don't need to buy a new phone if you have a smart phone, you simply purchase a SIM card and pay as you go. (note you should have it unlocked before going, speak to your current phone company before going).

Print resumes in the local language with your new local phone number and E-mail. Most school directors do know English and you will be interviewed in English, but there are cases where translating your resume can help and it does prove your willingness and ability to adapt to the local culture and job market. Certainly, when you distribute and send your resume to local employers it is very important that it contain a local phone number where they can reach you.

Make business cards in the local language with your new local phone number and email. This can be very handy for networking and also recruiting private students.
5. Take initiative (and visit schools in person)!
You are going abroad to live and work, not hang out as a tourist, so take a day or two to get over jet lag and visit a couple of sights, and then hit the ground running with interviews. Reach out to local language schools on job boards, by the phone, and most importantly, in person.
As Woody Allen allegedly said, "80 percent of life is showing up" and that's certainly the case when it comes to lining up an English teaching job. Schools are far more likely to grant you an interview and ultimately to hire you if display initiative and show up in person. Don't spend all of your time upon arrival in the discos; that can wait.
And for gosh sakes, don't spend all your time sitting in an internet cafe sending resumes by email, you need to shake some hands. Certainly emailing and connecting with potential employers through job boards can prove useful, but you really need to approach schools in person to effectively line up interviews in person.
Tip: You may want to have a letter of introduction written in the local language to give to the receptions (as he/she typically does not speak English). "Hello, my name is John Smith, I am a TEFL certified English teacher from Canada, I would like to interview for a job here. I would like to speak with the hiring director." Something like this goes a long way when you need to communicate you are there to work.
6. Follow up, Follow up, Follow up
While some schools may call you in for an interview or even talk with you on the spot when you come in, many directors are given a note or email and then take their time to get back to you or are busy (school directors are known to be busy). Follow up with a phone call a day or 2 later and ask for the interview. Those who simply follow up, get the interviews and the jobs.
7. Be prepared for the interview!
Get back to job interview basics and show up on time and prepared. That means dressing professionally, looking well groomed (remove facial piercings; guys, if you have long hair put it back in a neat ponytail) and be ready to talk about teaching English as a foreign language.
You should bring extra copies of your resume, a list of references and sample lesson plans (you will learn how to make lesson plans in your TEFL certification course).

You should also be prepared to discuss matters like teaching methodology and your personal experiences and approach when it comes to teaching English as a foreign language.

You may even be asked to give a mock lesson or teaching demonstration.

You should also be prepared to ask any questions you may have about hours, pay, out-of-class commitments (meetings, etc.), and expectations. Many schools may start by offering part-time opportunities, and if that is the case, you inquire as to what the probability is that it will lead to a full-time position.
8. Be persistent, have patience and teach English overseas!
Don't just sit at coffee shops waiting for emails, get in front of employers, show-off your new skills and get job offers. The first school you approach may not offer you an interview and the first interview may not lead to a job, so just keep plugging away and reaching out to schools and language institutes. This is a huge industry with high demand for new trained English language teachers like you, so you will be successful as long as you make a plan and stick to it
A senior Admissions Advisor with International TEFL Academy, Shay Ames has more than 12 years of high-level professional experience working in the fields of teaching English abroad & TEFL certification. In addition to personally helping more than 1,000 ITA students achieve their goals of teaching overseas, Shay has published numerous articles on the topics of teaching English abroad & TEFL certification. He also works extensively to build partnerships between International TEFL Academy and major institutions throughout international education.
Want to Learn More About Teaching English Abroad & Online?
Request a free brochure or call 773-634-9900 to speak with an expert advisor about all aspects of TEFL certification and teaching English abroad or online, including the hiring process, salaries, visas, TEFL class options, job placement assistance and more.