Discover the intense secrets of Italy while teaching English

By Gabriela Fernandez
Well known as the country of love, Italy has everything that a great destination should have: wonderful architecture, delicious culinary temptations, an involving music and art magnetism, captivating landscapes and great people! Italy is the birthplace of the western culture and has contributed to the world with great thinkers, writers, artists, musicians and saints. If you are thinking about traveling and teaching in a fascinating culture in Europe, Italy has wonderful places to discover…
Venice
If you want to immerse yourself in the most romantic city in Europe, Venice will make your dream come true, and also make you enjoy the world's most artistic masterpieces per square kilometer. Dive around the narrow alleys, where old and contemporary art will captive your gaze. Slip away from Piazza San Marco to the Rialto Bridge. Indulge your senses with the precious art of the Balisica's Byzantine, St Mark Basilica and Doge's Palace. Even though you will feel a sense of history everywhere you go, the highlights are Campo Santa Maria Famosa, Marco Polo's House and the Merchant's warehouse. End a perfect day at the Grand Canal in a Gondola trip by sunset.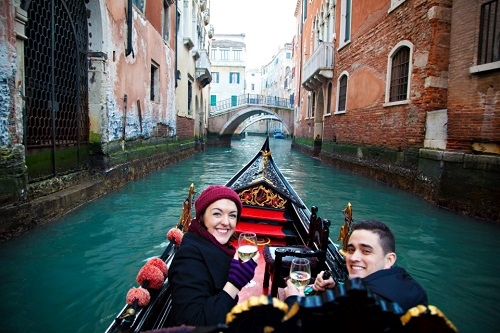 Naples
"Napoli" in Italian, is one of the most vibrant cities in the country. It still remains the beautiful in its historic heritage, even though it has been renovated in recent years. This renovation gives honor to its name "Napoli," which comes from the Greek word "Neapolis," meaning new city. Be sure of explore areas such as Pompeii and the Bay. Naples is famous for historical and artistic treasures, narrow alleys with small shops, and especially for the New Year's Eve fireworks display.
Florence
The crib of the Renaissance in Italy, Florence is considered one of the most beautiful cities in the world. Florence has an abundance of art and architectural treasures: gorgeous museums with many of the most famous paintings and sculptures worldwide, Medici Palaces, gardens, and the city itself will captivate your senses and creativity.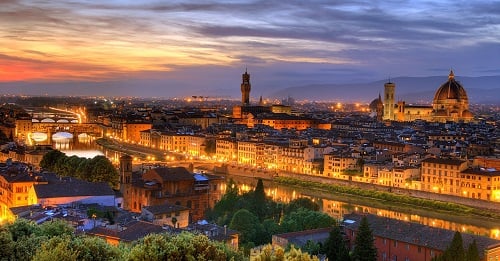 Rome
The capital of the world is such a powerful city where everything that is around will absolutely draw you in. Delight yourself around the world's finest open air museum, Rome. There is so much to see and enjoy that you will have to plan your stay. Immerse yourself in the Colosseum, the Panthenon and the Vatican. Walk around the city and get seduced by sculptures, the Piazza Navona and Villa Borguese. Take a break and enjoy an espresso or a gelato in a terrace café, then head to St Peter Basilica and succumb yourself to the finest art in the world.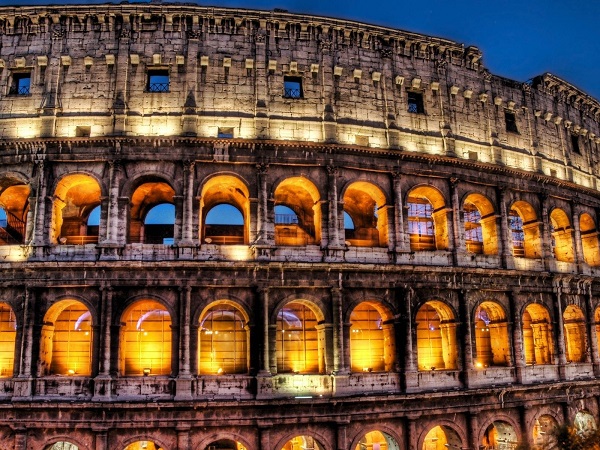 These are just a taste of the countless treasures, adventures and sites to see and experience in Italy. The best way to see more of them is to live in Italy for a year or more and get paid as an English teacher. This can also be a great opportunity to travel and explore the rest of Europe.
Learn about teaching English in Italy and other countries in Europe and the world by talking to an International TEFL Academy Advisor!
Articles Related: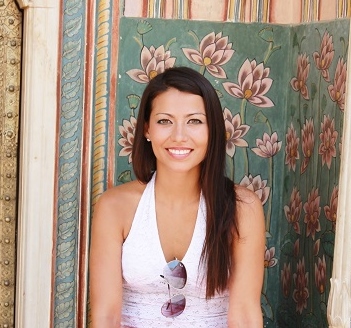 About the Author - Gabriela Fernandez is a passionate traveler, journalist, writer and political scientist with extensive international experience working as a broadcaster, writer and actress for television channels, radio stations and magazines across the globe. With a Master's Degree in International Development & Cooperation, she has explored cultures and cuisines the world over while traveling to 6 continents, more than 20 countries and hundreds of cities worldwide.