Can I utilize my TEFL certification after my experience abroad (if I ever come back)?
How can I put my TEFL certification and new teaching skills to work if I do not plan to teach English abroad immediately?
Can I use my TEFL certification to make and save money to fund my international travels?
Is teaching English as a foreign language over the Internet a way that I can make some money and connect with people from around the world?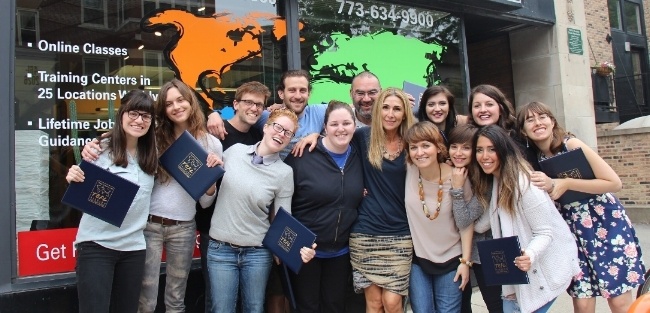 Online learning is a huge business and here to stay - from world class universities to Fortune 500 companies, computer and Internet-based training has become an integral part of nearly all fields of education, including language instruction and Teaching English as a Foreign Language (TEFL). In recent years opportunities for teaching English online to speakers of other languages from across the globe have grown exponentially and show no signs of slowing down.


Kim Komando, host of one of the nation's most popular talk radio shows about technology and the Internet, recently noted in a column for USAToday, "If you have experience as an English language teacher or tutor, you can make extra income teaching English online to Asians, South Americans and other people around the world. It has, in fact, suddenly become an incredible growth industry."


Some advantages and benefits of teaching English as a foreign language online include:
Use your TEFL certification to make a positive impact on people's lives and to make some money at the same time;
You can teach English online from anywhere in the world, whether you are inside your home country or abroad;
The ability to gain teaching experience for your resume before or after you teach English abroad;
Whether you are teaching English abroad or working some other job, you can work part-time to supplement your income;
Opportunities to hone your teaching skills;
Gain experience in the field of online learning, one of the fastest growing areas in education both in the U.S. and abroad.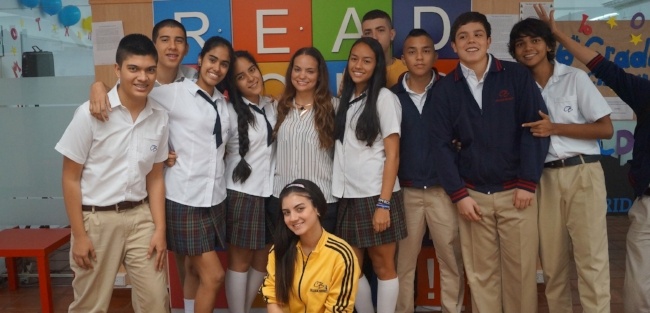 What do I need? How do I start?
One advantage of teaching English online is the fact that start-up is easy and start-up costs are low once you have your TEFL training. Communication links like MSN Messenger, Skype, or Internet VoIP services that offer the audio/video conferencing will allow you to easily converse and share visuals. You will also need a webcam, microphone and an easy way for your students to pay your fees like PayPal.
The next matter to consider is to what capacity you wish to add English language teaching online in your life.
There are a few typical options:
Are you interested in working full-time, creating your own website and promoting yourself to the masses across the world yearning to learn English?
Would you like to add yourself and your qualifications to an existing agency database where EFL learners can easily find you?
Or do you want to work directly for an agency, who will find you work and set for you a teaching schedule?
Want a Full Index of Employers Who Hire TEFL Grads to Teach English Online?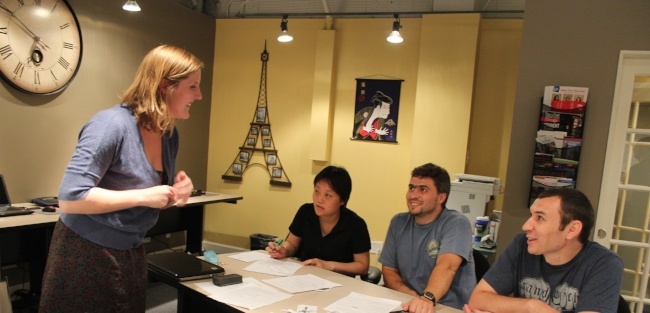 What is the Pay for Teaching English Online?
Online English instructors typically charge between $15-$50 per hour depending on level of qualifications and instruction provided in the lesson.
If you are a first-time English teacher, you should probably count on making $13 - $20 to start (if you are a native English speaker). If you choose to work for an agency that finds/recruits and schedules work for you, that agency may take a cut of your hourly wage as a finder's fee for their role in getting you the job. Please research all agencies diligently and steer clear of any companies asking for up-front payments of any sort.
Teaching English online is just another way that gaining a TEFL Certification can provide you with opportunities to gain employment, make an income, boost your skill sets and enhance your resume. Whether abroad or at home, your TEFL training will provide you with the skills and qualifications you need to find viable avenues for employment and income at virtually anytime.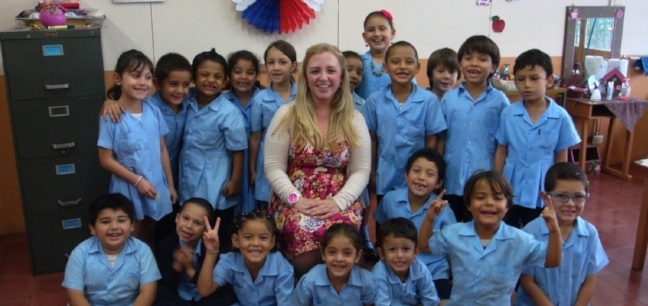 Learn more about Teaching English Abroad
Request a free brochure or call 773-634-9900 to speak with an expert advisor about all aspects of TEFL certification and teaching English abroad, including the hiring process, salaries, visas, TEFL class options, job placement assistance and more.
More Resources: