Beijing, China English Teaching Q and A with Steven Anteau
Disclaimer: This was written prior to June 11, 2019. The information reflected doesn't apply to the current teaching market in China. For the most up-to-date please refer to the China country profile.
TELL US ABOUT YOURSELF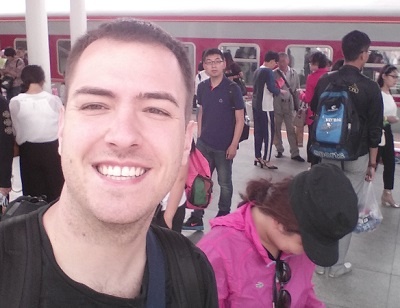 What is your citizenship?

United States

What city and state are you from?

Toledo, Ohio

How old are you?

28

What is your education level and background?

Some College
Have you traveled abroad in the past?
Never left the country
What sparked your interest in going to teach English abroad?

I was always in love with history. The thought of life before the modern era fascinated me to no end, but I was never able to travel and explore these areas. I made excuses after excuses, but one day I had enough, and I knew I was going to be a world traveler and see and experience the world.

What were some of your concerns before teaching abroad?

I was, of course, worried about money, friends, and family missing me and keeping my comfort of living.

What did your friends and family think about you moving and teaching English in China?

People thought I was all kinds of things, from brave and inspirational to short-sighted and crazy. In general most were not supportive and very worried for me.



TEFL CLASS INFORMATION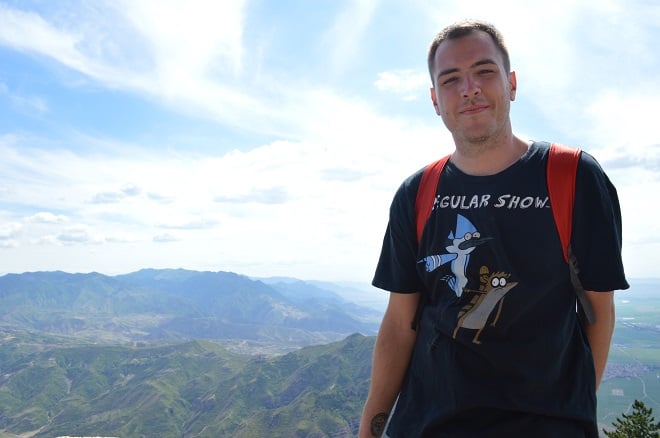 Why did you decide to get TEFL certified and choose International TEFL Academy?

I knew that doing TEFL was something I wanted to do. I knew that it would carry me in the next few years of my journey around the world, and I wanted to be prepared. After much searching I read over and over that ITA offered one of the best and most comprehensive courses on the market, and I only wanted to have to take one TEFL certification, so ITA was my choice.
Which TEFL certification course did you take?

Online TEFL Course

How did you like the course?

I loved it immediately. I wanted to know that this was a real course set to prepare me for my new career. The courses build logically, and the weekly homework assignments and reading keep you immersed and make you think about a language you speak as a reflex your entire life. Completing my practicum was easy; there were many options. The teacher I worked with was a former TEFL instructor, so she was very encouraging.

How has your TEFL training helped you in your current teaching position?

My TEFL training got me ready but nothing could prepare me for actually arriving. My first week was trial and error, but I went back to the ITA books and walked myself through the homework from week one and every day was easier than the last. The ITA course work provides you with ideas for almost any situation and more than enough teaching principles and strategies.

Which city and country did you decide to teach English in and why?

I chose to teach English in China in the city of Beijing because it has one of the highest demands for teachers, and I knew it would be one of the most foreign environments I could put myself in.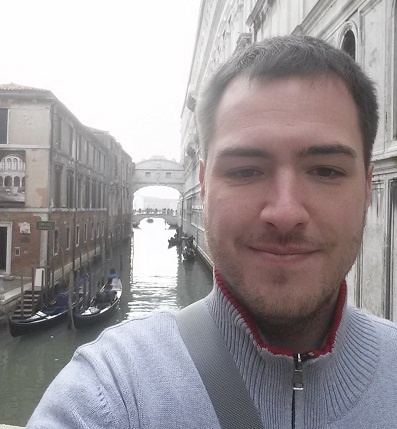 How long have you been in this country and how long do you plan to stay?

I have been in China for almost ten months, and I am definitely going to stay for many years.

How did you secure your job teaching English in China?

The job market for teachers in China seems to grow every day. I am constantly offered work and tutoring opportunities, each one with better pay than the last.

What school, company, or program are you working for?

I currently work for First Leap which you can find at http://www.firstleap.cn/english/

How did you get your work visa?

I came to China without a work visa and was able to find work immediately. The schools are very accommodating to working under the table and I know more teachers are working this way than with official working visas. I am always paid on time and taken care of when it comes to medical care (for a wisdom tooth), or when I am just lost and need translation assistance.

Tell us about your English teaching job!

I work in an English Language Training Center called First Leap. We focus on teaching 3-9-year-olds several subjects including art, global leadership, logic and critical thinking, science, etc.

I work for 32 hours a week and my salary is a base payment is 9,000 RMB (approximately $1450 USD) with a little bonus on the end for signing up children, so I usually bring home about 9,500 RMB (approximately $1540 USD) a month. I do about ten classes a week, each about 40 minutes, so I have at least 16 hours of "down time" a week to focus on my own hobbies. I generally spend less than 4,000 RMB (approximately $645 USD) a month and the rest stays in my bank account to plan for trips.

I receive two large vacations a year in February and October, and I have several small 3 or 4 day weekends throughout the year, usually one a month, that I use to travel around China.

How did you find somewhere to live and what is it like?

My school found me an apartment immediately. I live alone, but they assist me in making sure my heat, electric, water and WiFi bills are paid. They made sure I had someone to show me around the first few days until I was comfortable. My apartment is awesome, fully furnished, never too cold or too hot and within walking distance of my school.
COUNTRY INFORMATION - FUN!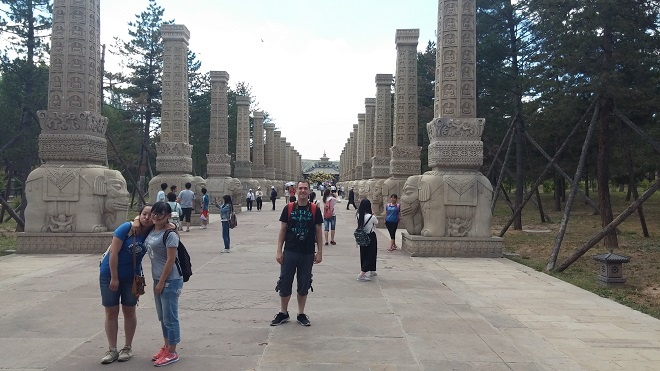 Please explain the cultural aspects, public transportation, nightlife, social activities, food, expat community, dating scene, travel opportunities, etc...
Moving to China was a massive culture shock. Whatever stereotypes and preconceived notions you may have couldn't be more wrong. With a few hiccups, China is an incredibly modern and free society. Internet access is everywhere (though I would get a VPN before coming), there are plenty of Western food and entertainment options and drinking beer on the sidewalk isn't a crime!

The expat community is tight and fun. Most all are usually teachers so that we can share a lot of our experiences. There are a lot of Western-style clubs, and when we enter, we are like celebrities. We are often given free drinks and are asked for pictures a lot. Obviously dating is common with the locals.

Traveling around China is incredibly cheap and easy. The train connects everywhere and a 6-hour train ride from Hohhot to Beijing is less than $20. Because of China's location in the heart of Asia, taking a vacation to Southeast Asia, Japan, South Korea, or Mongolia, is cheap and fast, so you are never short on travel opportunities.

The best part is the food. The Chinese food we eat in the West is just some American idea of what Chinese food should be. Chinese food is so expansive it can make you dizzy. Menus at restaurants can be 15-20 pages of just food after food with vegetables and spices I've never seen or heard of. Buying raw vegetables and fruit is very cheap and as a vegetarian the abundance of tofu is a big plus.


COUNTRY INFORMATION - MONEY
What are your monthly expenses?

My rent and utilities are about 1,700 RMB a month. My phone is laughably cheap at about 50 RMB for minutes, text and data. Transportation is never much for me because I learned the bus schedule and ride my bike a lot, but a taxi is never more than 16 RMB. Food in a restaurant can be as cheap as 20 RMB for an amazing Chinese dish or 80 RMB for a more classic "fancy" experience but still nothing compared to the price of food in the West. I generally go out with my friends twice a week spending about 120 RMB each time. When you add it all up my expenses for a month are around 3,500 RMB which leaves me 5,000 RMB to save every month that I use on vacation to Europe, Mongolia, Vietnam and Thailand so far.

How would you describe your standard of living in China?

I honestly feel like I live like a King. My friends and I all agree that our standard of living makes us feel like we earn about $40,000 a year on 32 hours a week of a very easy and enjoyable job.

In your opinion, how much does someone need to earn in order to live comfortably?

To live a comfortable Western style life in China, you only need about $600 a month.


ADVICE FOR PROSPECTIVE ENGLISH TEACHERS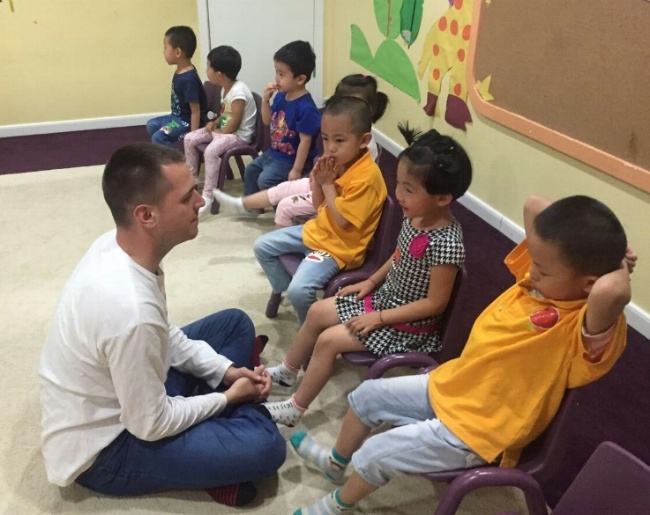 What advice would you give someone planning or considering teaching abroad? Would you recommend teaching in your country?

From talking with other people I definitely think that China gives you the most spending power when you consider your salary vs. cost of living. Teachers earn about 3 to 4 times the local salary and you can easily pocket over half of your income.

My only advice is to stop worrying and take the leap. Whatever fears are holding you back will seem paltry once you are actually living abroad.
Also check out Steven's other ITA publications: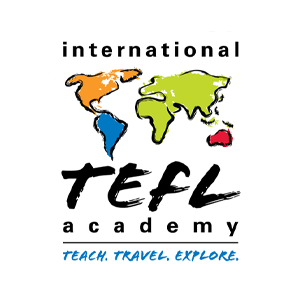 Founded in 2010, International TEFL Academy is a world leader in TEFL certification for teaching English abroad & teaching English online. ITA offers accredited TEFL certification classes online & in 25 locations worldwide and has received multiple awards & widespread recognition as one of the best TEFL schools in the world. ITA provides all students and graduates with lifetime job search guidance. ITA has certified more than 25,000 English teachers and our graduates are currently teaching in 80 countries worldwide.
Want to Learn More About Teaching English Abroad?
Request a free brochure or call 773-634-9900 to speak with an expert advisor about all aspects of TEFL certification and teaching English abroad or online, including the hiring process, salaries, visas, TEFL class options, job placement assistance and more.