must read
Will I Face Age Restrictions Teaching English Abroad in Asia?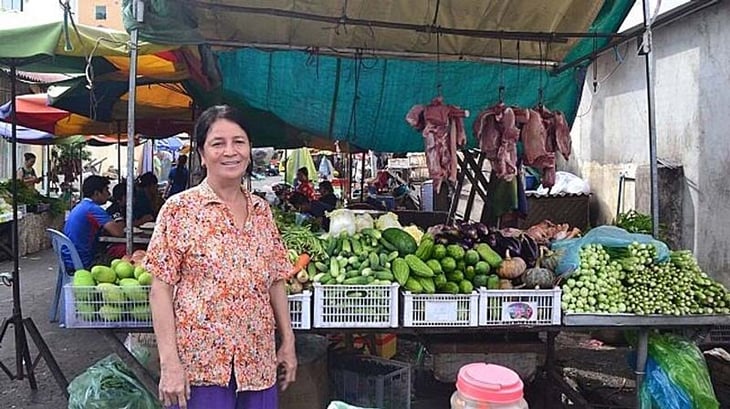 International TEFL Academy graduates find paid work teaching English in Europe, Latin America, Asia, and the Middle East. Beyond TEFL certification, some markets have additional requirements for hiring teachers.
Certain countries require a 4-year university degree, others may require an advanced degree in education, and some countries don't require a degree at all. In some cases, citizenship from a designated "Native English-Speaking Country" is required.
In some countries a teacher's age can play a factor in the hiring process as well. More than half of the teaching positions available around the world are teaching adults and many schools may prefer a more mature teacher with professional work experience for such positions.
However, certain teaching markets, especially for positions in Asia teaching English to children, look for younger teachers (21-35), and abide by certain age restrictions for hiring and qualifying for work visa sponsorship.
It's important for mature teachers to fully understand the market they're interested in and understand the specific age restrictions when considering teaching abroad in Asia. Here are some points to consider:
1. Retirement Age
Countries such as South Korea, Japan, China, and Hong Kong, enforce strict retirement ages for local teachers, which also applies to TEFL teaching positions.
Typically, these countries aren't able to sponsor work visas for teachers above the age of 60 or 65 due to these retirement rules, therefore schools often won't hire these teachers.
If you are over 40 and are looking to teach English in Asia, be sure to talk with your International TEFL Academy Admissions Advisor at 773-634-9900 to run through options.
2. Can Teachers Adjust?
While you may be up for the adventure of living in a new country and adapting to a new culture, schools in Asia may be more hesitant when hiring mature teachers.
Unlike Latin America or Europe, where teachers are hired in-person and are responsible for the majority of start-up expenses, schools in Asia typically hiring in-advance and spend a significant amount of time and resources on new teachers.
Employers can fear older teachers may not adjust to the new culture and hectic lifestyle that is often associated with the region. Because schools place such an investment in hiring, they want be absolutely certain that teachers will stay for the full contract and be up for full teaching commitment.
3. Respect Your Elders
Asian culture takes the saying "respect your elders," to a new level. Asian culture and society treats elders with the utmost respect and this is very much instilled in children at a young age. This is also one of the reasons schools in Asia are hesitant to hire more mature teaches.
Many language schools and principals may be in their 30s and it's seen as disrespectful to give orders and to correct someone that is older than they are, meaning the foreign teacher getting hired can't be older than the school administrators. This respect culture can limit the hiring of teachers older than the age of 40, as it causes a struggle and tension that school's want to avoid.
4. Teaching Young Learners
A majority of the teaching jobs in Asia are with children— sometimes as young as 3 and 4 years old.
Schools are looking for energetic teachers who can work 8-10 hours a day with a flexible schedule. There's a potential concern that an older teacher may not have the high energy level and flexibility desired for this type of position.
During the interview process more mature teachers will have to be aware of the position they are applying for and the demographic of the students in the school and handle the interview accordingly.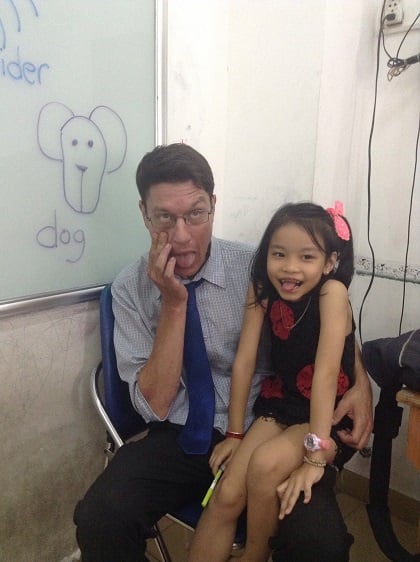 Take Aways:
We are not trying to deter teachers over the age of 40 from teaching in Asia. While some countries— like South Korea— have more restrictions when it comes to age limit for teachers, others such as Cambodia and possibly Thailand and Vietnam are known to hire teachers in their 40s and 50s.
Check out some these Alumni Q&As from more mature teachers and as always, talk to an advisor to create the best plan for your adventure!
International TEFL Academy has helped numerous older teachers follow their dreams abroad, so if you're willing to follow these tips, there's no reason why we can't help you too!
Pro Tip! Some factors that may enhance your opportunities in many of these countries:
If you have prior teaching experience or a degree in education;
Whether it be on a spousal visa or under some other circumstance, if you already have legal residency in one of these countries, it will often be easier for you to gain employment whether it be at a school or working as a private tutor.
Tyler is California born and raised. After graduating from Chico State University with a BA in journalism, he traded his life on the beach for teaching English in Hong Kong. Now he helps others achieve their goals of teaching & living abroad as an Admissions Advisor at International TEFL Academy.
Want to Learn More About Teaching English Abroad & Online?
Request a free brochure or call 773-634-9900 to speak with an expert advisor about all aspects of TEFL certification and teaching English abroad or online, including the hiring process, salaries, visas, TEFL class options, job placement assistance and more.