must read
How Do I Get a Visa to Work in China?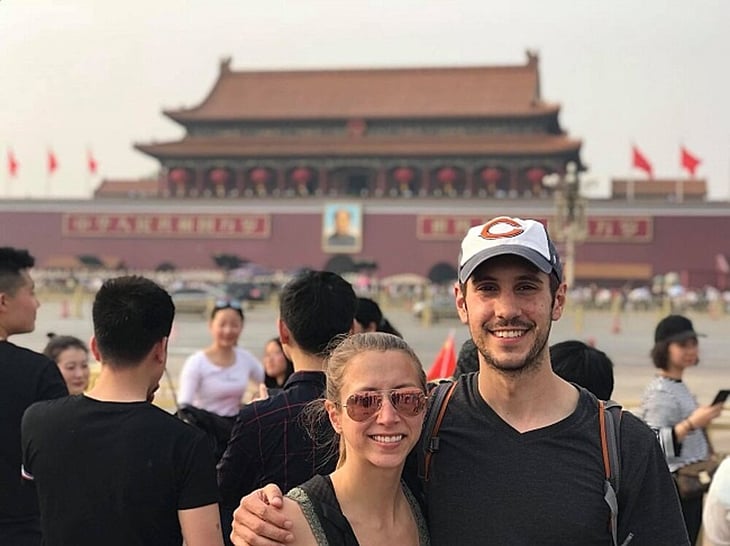 Want to teach English in China, but unsure of the steps to take in order to obtain a visa? Don't fret, we've got you covered! From FBI background checks, to job offers, to gathering documents to apply for your actual visa, read on to find out what exactly you need to do to undergo a smooth visa application process.
Types of Chinese visas
The most common type of visa for English teachers to obtain is the Z visa. This visa allows English teachers to legally work in China. The school that hires you should help you obtain this visa – you cannot obtain a Z Visa if you do not have a job offer. If your school wants you to obtain any other type of visa, be sure to ask why and to understand what type of visa you will be getting. From time to time schools will need a teacher to start working almost immediately and they don't have time to wait for the teacher to obtain a Z Visa. If this happens, the teacher will typically go to China on a L visa (tourist visa) and then get a work visa once in China.
Not to confuse matters further, but there is also the F visa, also referred to often as a business visa. Depending on the teacher's qualifications, some schools may assist teachers in obtaining an F visa rather than a Z visa. It is also common to travel to China on an F visa and have it converted once in China to a Z visa as F visas are much quicker to obtain than Z visas. Bottom line is the school that hires you should be providing you with guidance and instructions, and once you are an enrolled student at International TEFL Academy, our Student Affairs Team can provide assistance and guidance to you as you proceed through the hiring process.
Here's the process to get a visa to teach English in China
Step 1 - Gathering Important Documents
This should begin before you even have a job offer for teaching English in China.
1. Passport - You must have at least six months of validity left and at least two blank pages.
2. Passport-sized photos - you can usually get these done at Walgreens or similar convenient stores.
3. University Diploma and Transcripts - You should have a sealed copy of your transcripts and an original diploma.
4. Local Police Background Check/FBI Background Check - some positions will only require a local background check, while others will require/request an FBI Background Check.
- Can take up to 3-4 months to go through the FBI
- You can use an approved FBI channeler for a fee, but will expedite the process
- Must be less than six months old
5. Get an apostille for your diploma and background check. This typically takes 2-three weeks.
6. Resume - Once you are enrolled in your TEFL class at International TEFL Academy, our Student Affairs Advisors will be happy to work on this with you to make sure it meets Chinese requirements.
7. TEFL Certificate - Typically required to get hired to teach English in China.
Step 2: Once you have a job offer
Send all your documents to the school. Send these through a private carrier so they can be tracked. The list of required documents may differ between schools, but below is a basic list:
1. Copy of original degree with Apostille (Check with your Chinese consulate if they need an original or if a photocopy of the original is ok.)
2. Two sets of sealed university transcripts
3. Notarized FBI/local police criminal background check and appropriate authentication
4. Copy of your resume
5. A signed copy of the contract
6. Two passport-sized photos
Step 3: Obtaining your visa
After sending in all your documents to your school in China, you will wait to receive the following documents from your school:
1. Alien Employment License or Foreign Expert Work Permit
2. Visa Notice or Visa Notification Letter or Invitation Letter
Once you receive your Visa Invitation Letter you can submit your application to the consulate. For most cities, you will not have to make an appointment as they have walk-in hours.
Required Documents to Apply for a Z-visa at the Chinese Consulate:
Check the website for your local Chinese consulate for specific details.
1. Original signed passport with at least six months of remaining validity and blank visa pages, and a copy of the passport's data page and the photo page if it is separate.
2. One completed Visa Application Form (Form V.2013) with a recently-taken color passport photo (bare-head, full face) against a light background attached.
3. Alien Employment License or Foreign Expert Work Permit Visa Notice and Visa Notification Letter or Invitation Letter.
4. Visa fee - Check with your consulate; however it will be around $140 (credit card, money order, or cashier's check accepted) and is processed in four business days.
Going further: Basic Requirements for teaching English in China
A former Chicago Public School teacher, Amanda taught English in Yantai, China, for two years before moving back home to Chicago and becoming an ITA advisor. Outside of her advising role, Amanda is also one of ITA's Online TEFL Class Professors and a new mother to future world explorer, baby Charlie!
Want to Learn More About Teaching English Abroad & Online?
Request a free brochure or call 773-634-9900 to speak with an expert advisor about all aspects of TEFL certification and teaching English abroad or online, including the hiring process, salaries, visas, TEFL class options, job placement assistance and more.