Ambassador City Fact Sheet: Suzhou, China
To help our students and graduates make a smooth transition to their new lives teaching English abroad, we've enlisted our ITA Ambassadors to provide us with insider facts and tips for making the most of life in cities around the globe like Suzhou, China.
Whether it's finding an English-speaking doctor, opening a bank account, or simply finding a supermarket where you can find the odd comfort food from home (peanut butter!), our ambassadors have actionable on-the-ground-tips to help you feel at home in your new home city. Please note that things change and we will do our best to keep these "Fact Sheets" updated over time and that current and future ambassadors will continue to provide the most accurate and up-to-date information possible.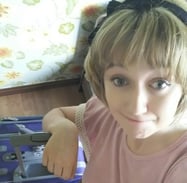 Name: Amanda Barrows
City: Suzhou
Country: China
Visa Type: Z Visa (Standard Working Visa)


Where can you find North American comfort items like peanut butter in Suzhou?
Euromart: Euromart offers a variety of different foreign products. You can find everything from home goods, to beauty products, to foods you have access to at home. Fluff, mac and cheese, peanut butter, Doritos, granola. I promise you will find just about everything you are craving from home here.
Website: http://v0050155.11120.22la.com.cn/en/
Address: NO.18 Shi Hui Fang Street,SIP, Suzhou
Phone Number: 0512-6288186
RT Mart (and other super stores): Most supermarkets have a section dedicated to foreign goods. Here you can find: peanut butter, cereals, and snacks from home.
Walmart Supercenter Suzhou Xiandai Avenue Branch: Walmart speaks for itself. Here you can find a bit of everything and western products you commonly find in the US.
Address: Basement One, In City Plaza,1699 Xiandai Avenue, Industry Park Zone, Suzhou City
Phone Number: 0512-69563708/69563706

Transportation - how do people get around town?
Taxis: Taxis are quite affordable in terms of getting around the city. A helpful tip would be to see what the going rate per kilometer is and to make sure that the taxi driver turns on the taxi meter. I took an hour taxi ride from Suzhou proper to the southern Wujiang district. An hour in the taxi was 120RMB ~roughly $25 USD.
City Bikes: City bikes are found everywhere and are easy to use. I would recommend downloading the Mo-bike app in order to access these services.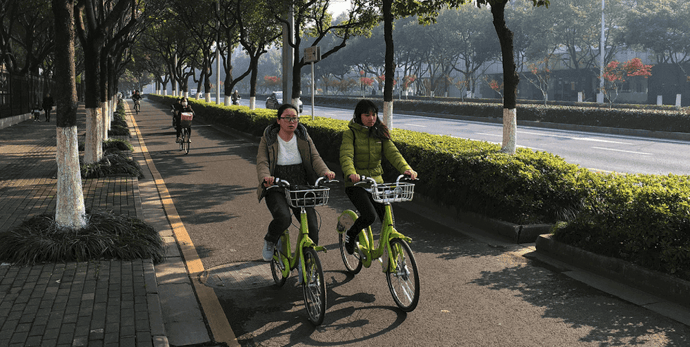 Buy your own bike/e-bike: For some, it could be more convenient to buy your own bike or e-bike to get around. A decent, lightly used e-bike could sell for as little as 1,000RMB ($150 USD). You should definitely shop around on Taobao and the Suzhou Facebook group to find the best option that suits your needs.
Metro: There are 4 metro lines in Suzhou that extend beyond the central city. With tickets ranging from 4-6RMB ($0.60 - $0.80 USD) and rechargable metro cards available, the metro makes getting around Suzhou that much easier. The signage is written in both Chinese and in English and the metro lines are oriented North-South East-West, so it's relatively easy to navigate.
Bus: The bus is a cheap and very convenient way to get from one specific location to another. The tickets usually sell for 2~4RMB and you can choose to pay in cash or by transportation card. It's important that you know your stops name in Chinese and can recognize the characters because many buses tend to have less English signage than the metro.


Please recommend up to 3 hospitals/doctors in Suzhou for English speakers
Kowloon VIP & Foreign Patient Medical Center: They are an affordable hospital with English speaking staff and great service.
Address: No.118 Wansheng Street, SIP Tel: 0512-6262 7998 / 0512-6262 7999
E-mail: vipclinic@163.com
Website: www.kowloonhospital.com
Parkway Health: Albeit more expensive, Parkway Health offers western-style medicine and doctors and also have specialists for certain illnesses.
Parkway Health
Address: Li Gong Di Phase III, Building 10. Room 203-204, Suzhou SIP
Phone: 0512-6790 3490 (24-hour)
Website: www.parkwayhealth.cn
Singhealth Medical 新宁诊所: They offer services in English and provide outpatient care in general medicine, pediatrics, dermatology, Traditional Chinese Medicine, physiotherapy and vaccinations.
Telephone: 0512-6767 1655 | 6767 1611
Address: 198 Xing Hai Street, Suzhou Industrial Park, Jiangsu Province
江苏省 苏州工业园区 星海街198号
Website: www.singhealth.asia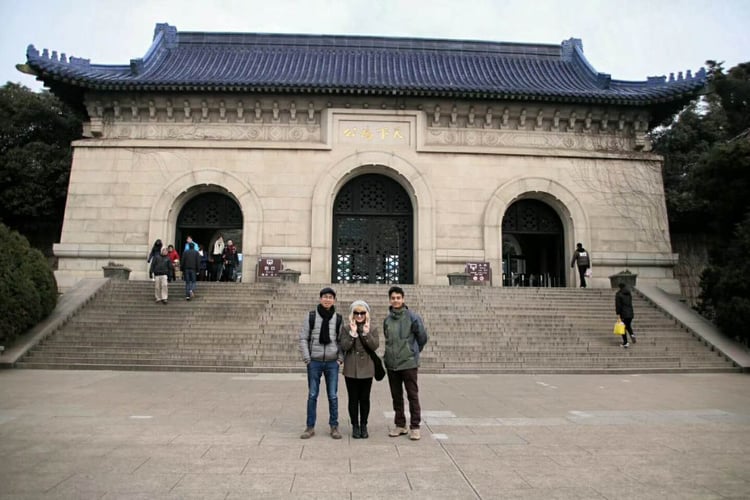 Please share your recommendations for beauty supply stores, hairdressers, barbers, etc in Suzhou
Red Point Salon: Red Point Salon is a great hairdresser and beauty salon which offers other services such as waxing, hair coloring and eyelash extensions. The hairdressers speak perfect English and have never disappointed me. The price, quality and service make this salon my #1 choice in terms of hairdressers for foreigners in Suzhou.
Address: 178 Xinggang Jie
Address in Chinese: 苏州园区星港街178号中茵皇冠11幢1F红点时尚沙龙)
Watsons/Olive Young: Although they tend to be on the pricier side, these shops offer a plethora of different beauty products. I recommend Watsons and Olive Young to those looking for Western beauty products.
Miniso: Miniso is more limited than Watson's and Olive Young in terms of beauty products, but it's my go-to for beauty products in China. The quality is great and you can't beat the price.


If you've opened a bank account, please list the name and location of your bank
ICBC in Suzhou. There are various branches and you can access information regarding your account and complete transactions at any branch.

What restaurants do you enjoy eating at in Suzhou?
Cafe 03: The best paninis and the ambiance is great.
Ann's English Tea House and Restaurant: They offer British tea and delicious dishes at an affordable price. I love to treat myself to their fish and chips from time to time.
Address: Building 6, Section A, No.99 Ligongdi Road, Ligongdi Phase 2, Industry Zone, Suzhou, China
YangYang Dumpling: This restaurant is a local gem and is even vegetarian friendly. In my opinion, they serve the best dumplings in town.
Address: CangLang District ShiQuan Street 420, Suzhou, China
Deyue Restaurant: This restaurant boasts over 400 years of experience in the art of Suzhou Cuisine. If you are a foodie and looking to immerse yourself in Suzhou cuisine. I recommend this establishment. They serve many delicious traditional dishes and you will not be disappointed. I recommend sampling their Deyue spring chicken or braised crab meat with bean curd.
Address: GuanQian Street, Suzhou, China
Phone: +86 512 6522 2230
Tong de Xing: If you are looking for Suzhou traditional cuisine Tong de Xing is the place to go. The price is cheap, and the food is to die for. The offer the best noodles and also serve various meat dishes and soups.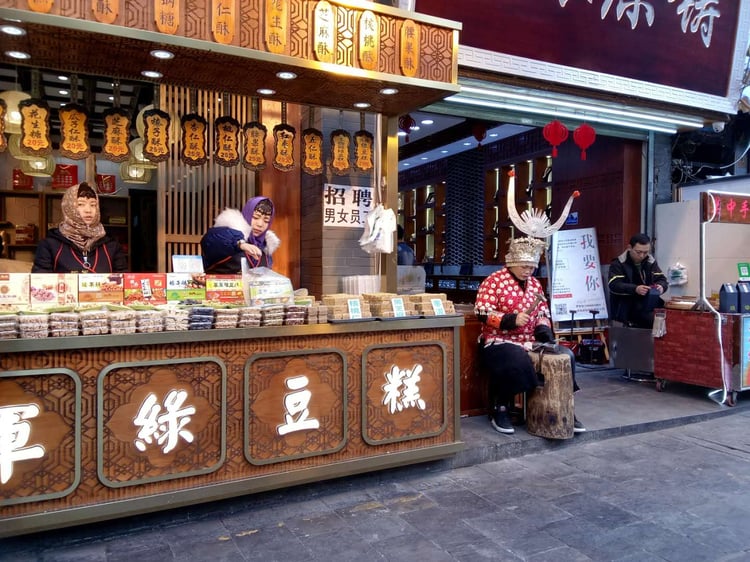 What places do you enjoy visiting during your free time in Suzhou?
Locke Pub: A great gathering place for local events, and every Tuesday there's an awesome open mic night!
Bookworm: A great bar to mingle at and to meet local Chinese and foreigners alike.
Gongcha: This is actually a chain store, but, in my experience, they have the BEST bubble tea and there are so many variety and options to choose from. You truly can customize your bubble tea to fit your mood and your preference.
Pulp Fiction: This bar has amazing craft beer and often hosts themed events for holidays. They offer discounts on drinks on holidays.
Suzhou Bookworm: The Suzhou Bookworm is a bookstore which offers books in English. English books can prove difficult to find in China, so this book shop is a great find for any ex-pats looking to curl up with a good book. Visit suzhoubookworm.com for more info.

What resources did you use to find permanent housing in Suzhou?
My employer provided me with my housing.

Have you found an expat community in Suzhou? How?
I have found an expat community through a Suzhou Ex-pat Facebook Group. I have also formed a Suzhou Expat Meetup Group and organize events for other local foreigners in the city.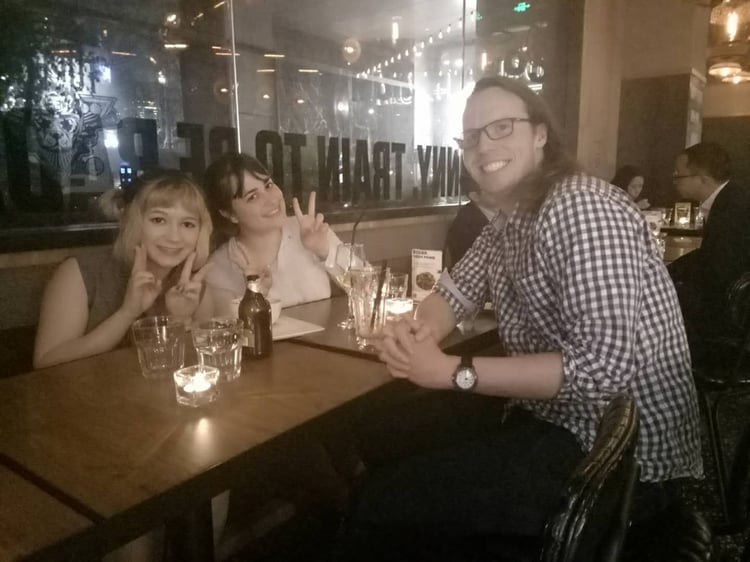 Please list any additional information/resources you think will be useful for those interested in teaching English in Suzhou
We are Suzhou: Lists resources/services found in Suzhou
Suzhou City Calendar: http://www.whatsoninsuzhou.com.cn/
City Maps: These maps denote the different districts of Suzhou city
China Highlights: A great comprehensive website for all things China and offers more background info on Suzhou
City Weekend: Offers info regarding hikes, getting around, sites to see, and local events
Related China Resources: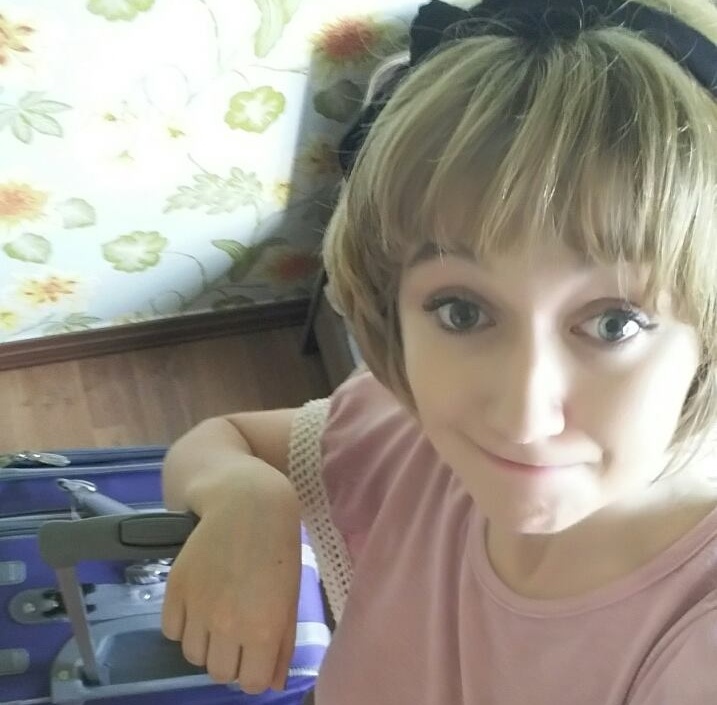 Upon graduating from College in 2014, Amanda received her TEFL certification from International TEFL Academy and began teaching English in France. A few years later, and a Fulbright grant under her belt, she went on to teach English in South Korea, and then Suzhou, China, where she became one of our 2018 Alumni Content & Writing Ambassadors.
Want to Learn More About Teaching English Abroad?
Request a free brochure or call 773-634-9900 to speak with an expert advisor about all aspects of TEFL certification and teaching English abroad or online, including the hiring process, salaries, visas, TEFL class options, job placement assistance and more.