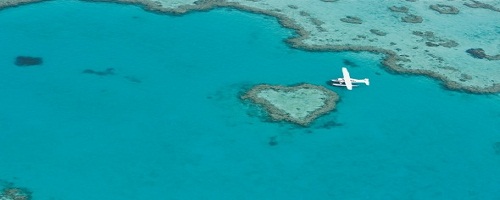 Top 10 Most Beautiful and Romantic Cities in the World to Teach English
Valentine's Day is not the only day to enjoy a beautiful international city.
Here are some great recommendations…

10. Hanoi, Vietnam
Hanoi, capital of Vietnam, offers a perfect combination between developing and traditional Asia, where French colonial charm blends with a fast-paced city on the move. Motorcycles, the Red River, ancient pagodas, serene lakes and old markets radiate with different aromas, colors and sights. Hanoi, with four million people, is a great place simply to walk around and soak in the color and culture of Southeast Asia. Saunter along any street and enjoy a cup of coffee in one of the city's innumerable charming coffee shops or just explore and endless list of charming attractions, including Ba Vi National Park, Hang Da Market, the Old Quarter, the zoo or the old Opera House.
9. St. Petersburg, Russia
Imperial seat of the czars and capital of Russia's rich cultural heritage, St. Petersburg is a city to dream about. Founded by Peter the Great as the capital of "modern Russia" in 1703, the city is known as the "Venice of the East" for its charming network of canals and elegant boulevards. St. Petersburg is home to a vast array of grand palaces, theaters and museums, including the legendary Hermitage, home to the largest collection of European art in the world. Reflecting its status as the cultural and commercial center of post-Soviet Russia, St. Petersburg's streets are also lined with the most chic boutiques, cafes, nightclubs and shops in all of Russia.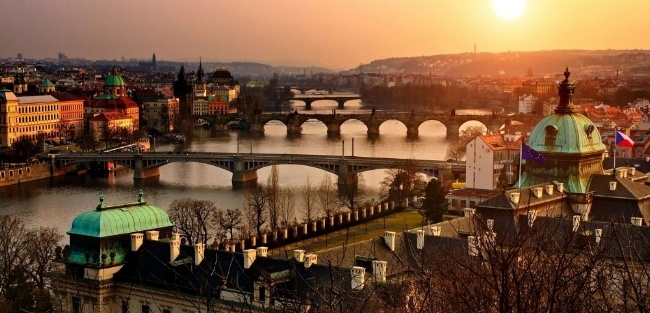 8. Prague, Czech Republic
Prague is recognized as one of the prettiest cities in Europe, where the history and the dramatic architecture is a perfect combination between medieval and Renaissance styles. Here, cathedrals, castles, gargoyles, colorful houses, and cobblestone streets will transport you to world that recalls the old world fairytales that we remember from our childhood. Admire the grandeur of Prague Castle, the old seat of Bohemian kings; enjoy a stroll to monumental Old Town Square by the Charles Bridge; have a great meal on the river at Kampa Park; drink a Gambrinus, and just soak in the romance of old Europe.
7. Marrakesh, Morocco
Radiant colors, mysterious textures, aromas wafting from spice markets, labyrinthine markets and souks, snake charmers, camel rides and more - Marrakesh will transport you to the world of the 1001 Night's. Marrakesh is also home of some of the most romantic boutiques in the world and a great place to enjoy some of the Middle East's most delectable culinary flavors. You can also take time to savor the sublime beauty of the Atlas Mountains, appreciate the sober allure of the Sahara Desert and everything else that comes with this exotic destination in Morocco.
6. Viña del Mar, Chile
Chile's "Garden City" is considered one of the most beautiful cities in Latin America. Walk around the coastline, enjoy the gardens and palm trees around the beach. Delight your eyes with colonial architecture that includes castles and palaces complemented perfectly by the city's dynamic, modern flavor. Enjoy a carefree ride in the "Victoria", the regional horse-drawn carriage; try your luck in a casino; and pick one of the great restaurants in the surrounding area to savor some of the freshest seafood in the world, accompanied, of course, by a delicious glass of Chilean wine. Then wrap it up by holding hands and watching a gorgeous sunset on the Pacific Ocean.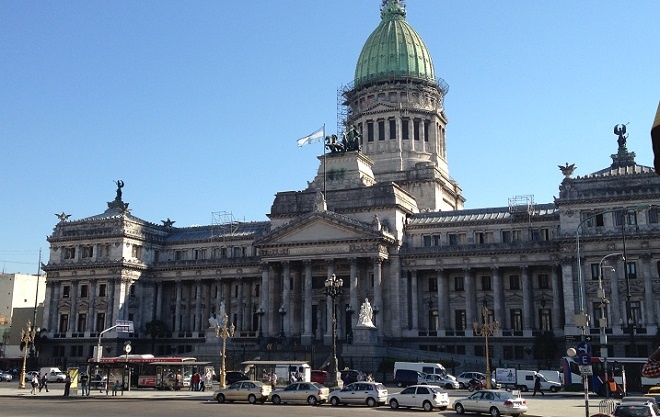 5. Buenos Aires, Argentina
City of the sensual Tango, magnificent Art Deco architecture and wide Parisian-style boulevards, Buenos Aires offers a romantic flair that combines European sophistication with Latin American passion and lust for life. Here a typical romantic night out might include a fantastic steak dinner accompanied by sensuous Malbec wine, dessert and coffee at a turn-of-the-century café, and a tango party at Palermo. What could be better?!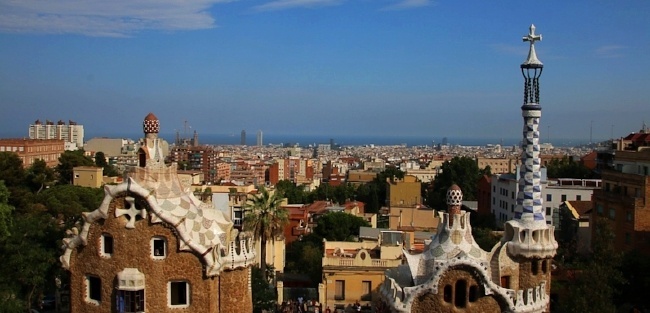 4. Barcelona, Spain
If you want to fly in romanticism this is the place!!! As soon you start walking in Barcelona, you will feel that your feet have left the ground. Involve yourself with the surrealism of Gaudi's whimsical Sagrada Familia church, explore the modernism of the Picasso Museum and behold the traditional Catalan gothic architecture of the Pi Church.
If you are ready to take off and feel love in the air, surely you should experience a balloon ride that will rise up to 3000 feet above the city and give you and that special person a spectacular panoramic view of Spain's most flamboyant and passion-filled city! It's time to fly!!!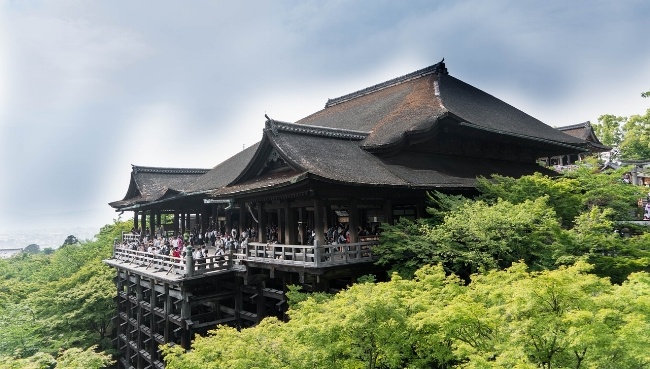 3. Kyoto, Japan
If you are thinking about teaching in Asia, Japan is a fantastic job market and offers a wealth of great cultural experiences. It is also extremely beautiful and romantic. Kyoto, the ancient imperial capital, is especially beautiful and peaceful and like most cities throughout Japan - just immaculate and pristine! There are two dimensions in Kyoto, the new city, where you find most of the shops, restaurants, and the train station. But the true gems are found in the old city where a vast array of pagodas, shrines, Buddhist temples, and ancient imperial castles lined with cherry blossom trees are linked by narrow streets and small wooden bridges. The city is also home to one of the most beautiful bamboo forests in the world.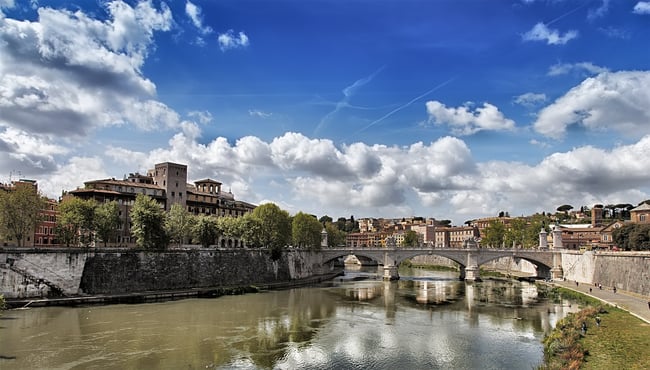 2. Rome, Italy
Obviously Venice is a beautiful and romantic city as a tourist destinanctoin but if you want a city to live in, Rome takes the cake. If you want to toss a coin to make a wish in Trevi Fountain (or any one of a thousand others) watch the most amazing opera in the legendary Colosseum, taste delicious cuisine and enjoy amazing wine; Rome is the place! Undoubtedly one of the most romantic cities in the world, Rome offers a vast tapestry of grand monuments, charming cafes, alluring restaurants and museum that house some of the world's most beautiful artistic treasures.

1. Paris, France
Oui!!! Bien sûr Paris has to be on this list!!! "The City of Light" is a romantic icon of France. From the Eiffel Tower to the Champs of Elysees and the cafes of Montmartre, Paris is packed full of romantic delights. Here you can make memories for a lifetime simply by strolling along the Seine, sipping a great cup of coffee at a terraced cafe and admiring the gardens, the palaces, and museums, that make Paris the most romantic city on earth.
Do you have another beautiful city that should have made the list? Let us know in the comments below. Whatever you do, get out and experience the world and share the love.
More articles about life teaching English: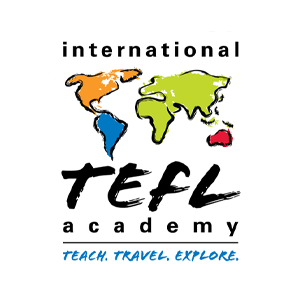 Founded in 2010, International TEFL Academy is a world leader in TEFL certification for teaching English abroad & teaching English online. ITA offers accredited TEFL certification classes online & in 25 locations worldwide and has received multiple awards & widespread recognition as one of the best TEFL schools in the world. ITA provides all students and graduates with lifetime job search guidance. ITA has certified more than 25,000 English teachers and our graduates are currently teaching in 80 countries worldwide.
Want to Learn More About Teaching English Abroad?
Request a free brochure or call 773-634-9900 to speak with an expert advisor about all aspects of TEFL certification and teaching English abroad or online, including the hiring process, salaries, visas, TEFL class options, job placement assistance and more.