diversity abroad
7 Reasons Why I Love Teaching English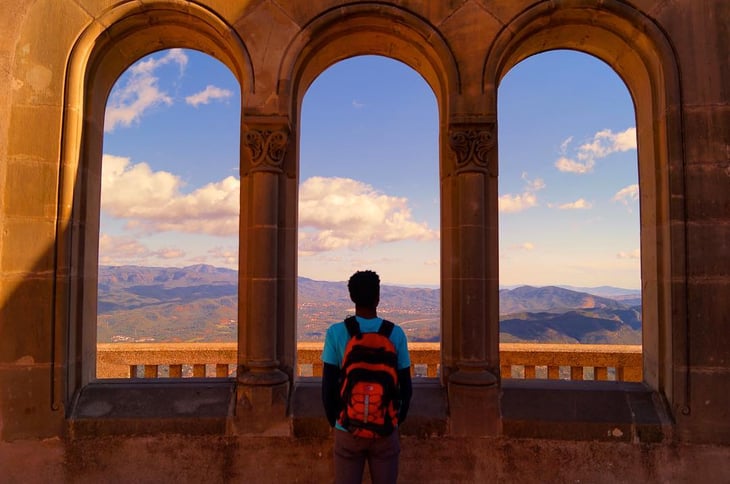 Teaching English as a foreign language (TEFL) is thrilling, challenging, and rewarding. I love teaching English because it provides unique perks, including building bonds with my students and opening the doors to life-changing experiences of teaching English in another country.
Here are 7 reasons why I love teaching English:
1. The Relationship with Students
Whether you are teaching adults or children, a bond is formed when you teach your students. Meeting weekly getting to know your students is like welcoming a new friend into your life. After a year or even months, your relationship status will most likely be that as 'part of the family.' There is a hospitable and cozy environment when your students or the parents graciously welcome you into their homes or workplaces offering refreshments, food, and peace of mind. As an overseas English teacher, my students are my family abroad.
I've never been invited to so many Christmas dinners, birthday parties, summer homes, and trips. In my experience, the most important part of 'the bond' is when parents tell me they are happy with the progress their children are making. They always joke that they don't want me to go back to the U.S. or they will never be able to understand someone speaking in English. At the end of every class, I receive big hugs and sad faces because I have to leave to teach my next lesson. The bond can be seen in many ways and every day I am glad to have work I love.
2. The English Language
Well, the English language and I have a love/hate relationship. (You can see our relationship status as complicated on Facebook). Yes, English is my maternal language. Yes, I was born and raised in the United States. Yes, I am a certified English Teacher. However; I don't know everything about the English language. (Raise your hand if you agree... or don't).
The English love relationship: Teaching English abroad has broadened my vocabulary. It allows me to see different perspectives of topics and conversations with my students, answer weird questions, and see the bigger picture about current events at home and abroad. English is a common language that allows me to communicate with students and locals alike.
The English hate relationship: Teaching English abroad has made my tongue twist way too many times by the end of the day (really my English-speaking friends don't consider me an English speaker anymore). I have been behind in my slang language. My students know more than I do in many cases! Everyone wants their English to be corrected (there just simply isn't enough time in the world to correct everyone). This has made me realize grammar and rules suck, keeping track of British vs. American English word spelling is a pain, and the ability to speak fast is ofter more of a curse than a blessing.
At the end of the day, the English language is one of the most popular languages to learn now, and this high demand enables me to gain employment and live virtually anywhere in the world. Moltes Gracias English.
3. Income
Demand for English language instruction is so high both in native English-speaking nations and around the world, that one can virtually always find paying opportunities just about anywhere from Tokyo to Toronto. When I chose to teach English in Europe, I was expecting to break even financially.
After arriving in Spain, I soon started teaching private lessons and it was exactly the experience I wanted. Now with 20 students, my schedule is full and arranged to my liking. I make around €800-1,300 ($930 - $1500 USD) a month living comfortably in Barcelona, Spain, and I am able to choose my lifestyle. You can do this too!
I don't have job security or a 401k. It is a risky lifestyle that is not meant for everyone, but I am happy and experiencing life as it comes. Others may choose to pursue more stable or high-paying options teaching in their local public school back in the U.S. or wherever their home country is. The point is that you have options and it's a vocation you can take anywhere. In fact, you can teach English online and teach students from halfway around the world from just about any country on the planet.
4. Travel Opportunities
Demand for English instructors is global, so I can live abroad and travel the world, and get paid along the way. Most of the countries in Europe are well connected, which allows you to travel around very easily. Whether your goal is just to know that travel is key — take a solo trip throughout Europe, explore world-renowned museums and restaurants, travel locally, relax by the beach, or go hiking. In my three years abroad, I have had the opportunity to live in France, Italy, and Spain. I've also been able to travel to many other European countries. I never could've predicted all of the places I've been able to go so far.
5. Opportunities to Learn New Languages
As an English teacher, you tend to think more about all aspects of languages. When you are an English teacher abroad like me, it is vital to learn the local language, and that in turn, helps you learn more about English itself. It also makes your daily life much easier. I never thought I could learn two languages at once, but living in Barcelona, Spain, the languages Catalan and Spanish are the heavy influencers. I am currently taking Catalan lessons for free at Consorci Per A La Normalització Lingüística while learning Spanish from friends, picking up words and phrases on the street or when traveling other parts of Spain.
It is a headache learning another language in general and confusing to say the least but it is worth the investment. You may not be a master at the language you want to learn right away, it simply takes time. So keep calm, join a language exchange, practice when you can, immerse yourself in the culture, and drink some liquid encouragement so you can let your barriers down. For more tips on learning a foreign language while teaching English abroad, check out 16 Tips for Learning a Foreign Language while Teaching English Abroad.
6. Making Friends
As a teacher, you become a member of a very special community. As an international English teacher, I came to Europe alone and along the way, I have met: fellow teachers, students, parents, locals, cabbies, roommates, ITA Alumni, and many other like-minded people who share the same passions in many different ways. All of their personalities give me the strength to continue pursuing my dreams. It is amazing how we all came from such different backgrounds and parts of the world yet we share so many similarities in life. There is something about the people I hold dear here in Barcelona. Kaci, Lindsey, Àlex, Jimmy 1, Jimmy 2, Sheila, Kyle, Gavo, Max, and many others, thank you!
7. Making an Impact on People's Lives
Whether you teach English or any other subject, the satisfaction of knowing you can make a meaningful impact on the lives of your students is one of the great feelings you can have. People need and want to learn English for various reasons. Learning English can help people greatly enhance their educational and professional opportunities, and make meaningful improvements to their lives. They can also enjoy much more in the way of music, film and popular culture. The internet is mostly in English. Also, immigrants in countries like the U.S., U.K., and other English-speaking nations also need to learn English to better assimilate and take advantage of economic and educational opportunities in their new countries.
Finally, if I had to choose another thing to treasure while traveling and working as an English teacher besides my passport, it would be my TEFL certification. Because I invested the time and money to get TEFL certified and become a professional English teacher, I've been able to make my lifestyle of traveling and learning a reality. The ability to live in a new location every year or six months if I wanted to is just phenomenal.

Where to next? Asia maybe!
Read further: Why you should teach English abroad.
About as Midwest as they get, Omaha, Nebraska, Allen always dreamed of visiting new countries, learning new languages, experiencing cultures, and living a simple life while doing so. After graduating from University in 2014, Allen sold all he had and bought a one-way ticket to live those dreams and share his experiences along the way. He taught English in Italy and then Spain for several years, before backpacking through Asia for 3-months. Allen now teaches English exclusively online and will spend the vast majority of 2020-2021 traveling around Asia while teaching online English lessons.
Want to Learn More About Teaching English Abroad & Online?
Request a free brochure or call 773-634-9900 to speak with an expert advisor about all aspects of TEFL certification and teaching English abroad or online, including the hiring process, salaries, visas, TEFL class options, job placement assistance and more.