11 Tips for Staying Safe While Teaching English Abroad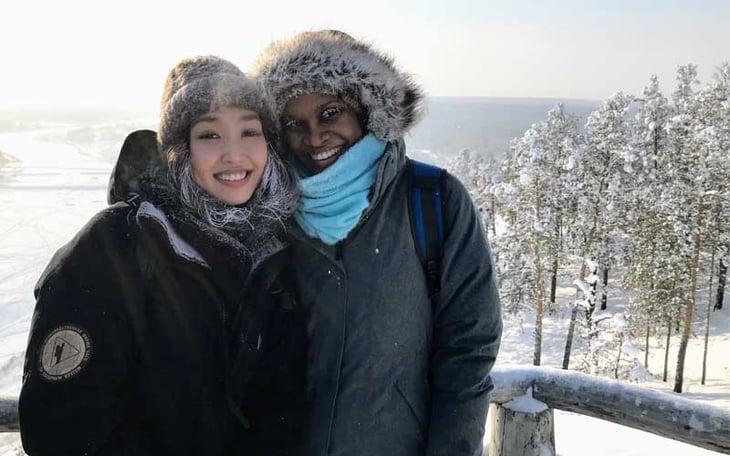 Basic Precautions You Can Take to Ensure a Safe Adventure Abroad
Amid the feelings of excitement when preparing to adventure abroad to teach English overseas can come the anxiety over personal safety in a foreign environment. Moving to a new city and a new country, especially where you may never have been and where you may not know anybody can be a bit daunting and safety is certainly one concern that almost invariably arises.
No place in the world is 100% safe (simply watch your hometown nightly news), and you always have to use common sense, but remember that most countries in the world have far lower crime rates than the United States and that you will be far less likely to be affected by violent crime in Tokyo, Taipei or Abu Dhabi than you will be in Philadelphia, New Orleans or Dallas.
Still, you always want to take smart precautions and get into good habits, just as you do in your home community. To help you prepare to make your adventure overseas a safe one, here are 11 basic tips that can help you stay safe while teaching English abroad.
1. Research!
Learn about any destination where you plan to travel and research safety issues that may be of concern, including health and safety issues. Try to learn which neighborhoods are safer and what types of crime may be an issue. You also learn the basics about political, religious and cultural sensitivities that you may encounter. International TEFL Academy provides guidance and resources to help you prepare for cultural differences, necessary documentation, immunizations, travel insurance, etc.
It is important for you to expand on this, for the more you prepare the more comfortable you will feel upon arrival. Some good places for picking up some great basic safety tips include the U.S. State Department Safety Tips and the Lonely Planet website. LonelyPlanet.com country profiles also feature country-specific tips as do the Lonely Planet guidebooks and other guidebook series like the Rough Guide. The Lonely Planet website also has a section on the "thorn tree" that gives people tips from travelers on the local scams going on in that country. Here is their list of top travel scams to watch out for. You may also want to surf expatriate forums for any country that you may be traveling or living in to get tips and info from other foreigners living in that locale.
2. Use Common Sense & Always Be Aware of Your Surroundings
Basic alertness and caution can go a long way toward preventing any type of trespass against you. Awareness is always the first line of defense. Possess a safety zone or spatial sensitivity to what is going on around you and don't ignore your natural 'spidey sense'. Distractions can put you at risk, so stay in control of every situation.
3. Don't Keep All of Your Money & Financial Resources in One Place & Keep a Record of Basic Financial Information
If you have every bit of cash and every debit or credit card in your wallet and purse and it gets lost or stolen, you're in trouble, especially if you happen to lose your passport, I.D. card or other identification. Always keep a separate credit card stashed away for emergency purposes. In addition, keep records of important financial information like account numbers, phone numbers for banks and credit cards, so if you lose something you have relevant information that you might need to help recover it and to get a replacement.
Also, scan copies of important documents, like your passport and email them to yourself, this can also prove useful if the real thing is lost or stolen.
4. Don't Flaunt Valuables
When in public (or even private locales), don't be flashing around fancy cameras or expensive jewelry – it will make you more of a target. It is also best to dress in a way that does not broadcast that you are not from the neighborhood. You may be richer than many of the locals, but advertising this fact can make you a target for thieves. Leave your jewelry at home (or better yet, don't even bring it with you when you travel overseas) and keep your camera/phone in a bag in a secure spot when you're not using it.
5. Look and Act Confident
People who look clueless, especially foreigners, are common targets for thieves, pick-pockets and other nefarious elements who might want to take advantage of you. If you at least act like you know where you are and what you are doing, people will be less likely to target you or to rip you off in any sort of financial or commercial transaction. The top place to be robbed (usually pick pocketed) is at transportation hubs such as airports, bus and train stations. You are disorientated, looking at your maps and not noticing someone walking off with your luggage or hand in your back pocket taking your wallet.
6. Learn from the Locals
As an English teacher, this will often mean your colleagues, both native citizens and other foreign teachers who have lived in the country for some time. They can be great source of information for telling what to watch out for, which neighborhoods are and aren't safe, and providing other basic tips. They can also show the ropes when it comes to riding public transportation and to handle various elements of society that you will interact with on a daily basis from taxi drivers and shop keepers to bar patrons and tourist guides.
7. Travel with Others
This is especially important when you first arrive in a new country or city and you are just learning your way around, and especially when you are in public during the evening.
8. Be Wary of Overly Friendly Strangers
Especially those who display great interest in your personal life or work schedule. Do not discuss travel plans, your room number, address or any other personal information in public within earshot of strangers. Also, do not trust strangers to look after your personal possessions.
9. Drink Responsibly - Avoid Public Drunkenness
Certainly we all like to have a good time and very often that includes the consumption of alcohol. After all, what would life be like in Spain, Italy or France without wine, Germany without beer, or Korea without soju? That said over indulging and losing control is one of the easiest ways to make yourself vulnerable to trouble and to make yourself a target for getting ripped off, arrested, or worse.
10. Stay Informed and Register with Your Country's Embassy
Be aware of the political climate in the country where you are teaching and avoid major political demonstrations or rallies that may get out of hand. Also, register with your country's embassy upon arrival. In the event of a major political crisis or natural disaster, this will enable them to communicate with you and to provide assistance when applicable. You should always keep contact information for the nearest embassy or consulate accessible just in case.
11. Get Basic Health & Travel Insurance
One of the last situations you want to find yourself is to be confronting a medical emergency in a foreign country with no health insurance. In some countries, English teachers are provided but health insurance, but in many cases you will be responsible for your own. Luckily, there are many affordable international health insurance options, some of which cost as little as $15-$20 a month. Also, health services and medications are usually (though not always!) less expensive outside of the U.S. Such plans are worth looking into even if you receive insurance through your employment, because if you plan to travel to other countries that insurance will likely not extend beyond the borders of the country where you actually teach.
Read How Do I Get Health Insurance When I Teach English Abroad? to learn more about how you can get health insurance while teaching English abroad.
Travel insurance can provide your with coverage for items that may be lost or stolen while you are living and traveling abroad.
Now that you are prepared for travel, let's go have some fun by getting paid to live overseas!
Founded in 2010, International TEFL Academy is a world leader in TEFL certification for teaching English abroad & teaching English online. ITA offers accredited TEFL certification courses online & in 20+ locations worldwide and has received multiple awards & widespread recognition as one of the best TEFL schools in the world. ITA provides all students and graduates with lifetime job search guidance. ITA has certified more than 40,000 English teachers and our graduates are currently teaching in 80 countries worldwide.
Want to Learn More About Teaching English Abroad & Online?
Request a free brochure or call 773-634-9900 to speak with an expert advisor about all aspects of TEFL certification and teaching English abroad or online, including the hiring process, salaries, visas, TEFL class options, job placement assistance and more.