6 Great Reasons to Teach English in Tokyo, Japan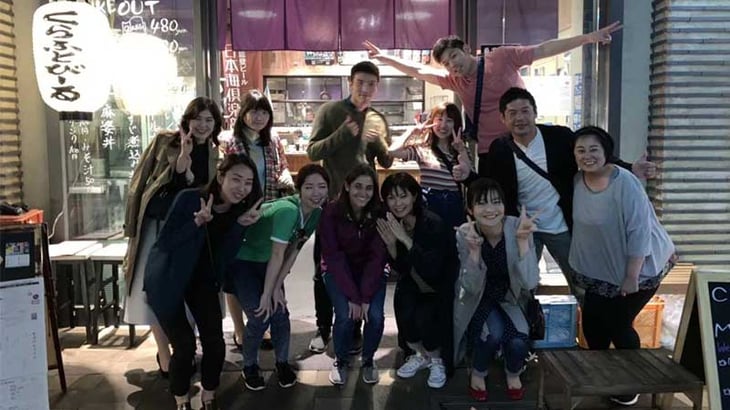 Looking to enjoy the international experience of a lifetime living and teaching English in one of the world's largest and most unique cities?
Tokyo is certainly one of the most fascinating cities in the world. Capital of Japan and located on the southeastern side of the main island Honshu in the shadows of Mount Fuji, Tokyo is the largest metropolitan area in the world, with an estimated 35 million people living in Greater Tokyo. Blending ancient with modern, Tokyo combines centuries of cultural traditions with some of most innovative and advanced technology, infrastructure and architecture on the planet. It boasts fantastic shopping, exquisite eating, some of craziest nightlife and centuries of history.
For an introduction, here are 6 great reasons to embark on the international journey of a lifetime while teaching English in Japan........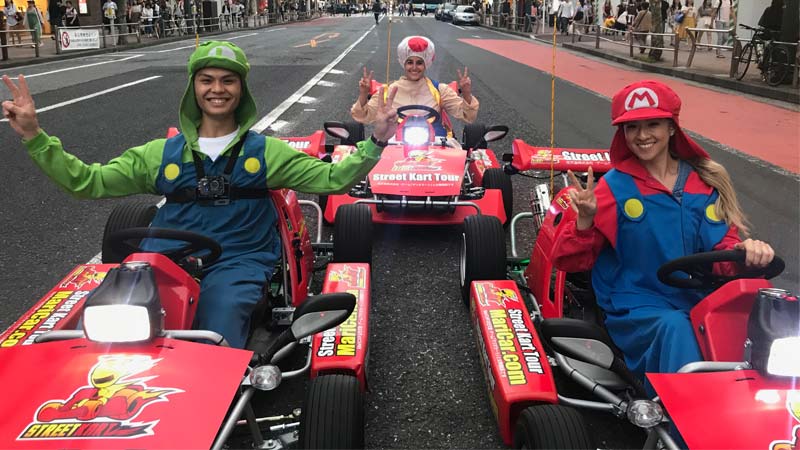 6. Tokyo is a Top Job Market for Teaching English Abroad
Tokyo is also one of the largest job markets in the world for teaching English abroad as thousands of new teachers from the United States, Canada, the U.K. and elsewhere are hired to teach English to school children, business people and university students! While the cost of living is relatively high many English teachers make enough to save up to $600-800 a month or more while teaching English in Tokyo - including paid vacation and health benefits. Read more about top salaries and benefits for teaching English abroad.
5. Live and teach English in the largest and safest metropolitan area in the world
The population of Greater Tokyo tops 35 million people making it the largest metropolitan area in the world!
Despite its massive population and size, Tokyo is amazingly pristine, calm, sophisticated and extremely organized. While energized and on the move, local residents are extremely friendly, attentive, and respectful. Tokyo is a great city for simply walking as the streets are lined with oodles of intriguing shops, signs of vibrant colors, neon lights everywhere, and people dressed in every type of style imaginable. Another way to get around when you teach English in Tokyo is the subway, which incorporates more than 100 train lines and handles more than 3.16 billion annual passenger rides. The nerve center of it all is Shinjuku Station, which is the world's busiest transport hub, passed through by an average of 3.64 million people per day! Wow!
Also, did you know that Tokyo is consistently rated one of the safest cities in the world and boasts some of the lowest rates of both violent and petty crime of any cities anywhere? Certainly you need to keep your wits about you wherever you travel or live, but if you want to take on the challenge of moving to a new country and a new city, Tokyo's hard to beat when considering the question of safety.
4. Work and live in one of the world's great centers of business and commerce
Do you want to teach English in Asia but you don't know where? Tokyo is the world's largest urban agglomeration economy with a GDP of US$1.479 trillion, ahead of even New York City according to Fortune Magazine. A major center of finance and business, Tokyo is home to 51 of the Fortune Global 500 companies, more than any city in the world. So if you seek to gain work experience and network in a major international center of business, teaching English in Tokyo could be the right fit for you!
3. Sushi, Sake & Ramen, Oh My!
Tokyo is paradise for lovers of food and drink. From ancient sake houses and world class dining - Tokyo is home to more Michelin stars than any city in the world - to roadside ramen shops and colorful street food on a stick, Tokyo boasts an astounding array of culinary offerings. In addition, Tokyo also has one of the highest rates of bars per square mile in the world!!!
Tokyo, and Japan generally, is especially known for its seafood. One must-visit destination for anybody living and teaching English in Tokyo is the Tsukiji Market, which is the biggest wholesale fish market in the world, handling more than 2,000 tons of seafood every day. The market comprises an endless maze of shops and alleys lined with containers bubbling with live crabs, lobsters, eels and every type of sea creature imaginable.
Here, you can witness huge tuna get auctioned off to high-end restaurants and sushi houses for thousands of dollars and watch expert butchers carve entire fish within seconds with the precision of a samurai swordsman. Of course the highlight of any visit to the fish market is sampling the goods at one of the area's hundreds of small eateries - you'll never eat fresher sushi in your life!
2. Teach English and live in a city that will host the 2021 Summer Olympics
Tokyo has been chosen by the International Olympic Committee to host the 2021 summer games!!! Originally scheduled for 2020, the Olympics have been rescheduled for 2021. As the city celebrates and prepares for the games, infrastructure, travel facilities and sports venues will be upgraded. Of course, Tokyo is a perfect place to enjoy world-class sporting events at any time from baseball games and soccer matches to more traditional pastimes like sumo wrestling. If you teach English in Tokyo this summer, do not miss out on the Olympics.
1. In Tokyo you can be yourself
Japan may have a reputation for conformism, but all types of fashion, musical, and artistic subcultures thrive in Tokyo! While teaching English in Tokyo, visit Yoyoki Park on Sundays to catch Tokyo at its funkiest and discover the city that has become a world capital for manga, anime, cosplay, video gaming, harajuku style and other alternative pursuits and interests - it's all here!
Founded in 2010, International TEFL Academy is a world leader in TEFL certification for teaching English abroad & teaching English online. ITA offers accredited TEFL certification courses online & in 20+ locations worldwide and has received multiple awards & widespread recognition as one of the best TEFL schools in the world. ITA provides all students and graduates with lifetime job search guidance. ITA has certified more than 40,000 English teachers and our graduates are currently teaching in 80 countries worldwide.
Want to Learn More About Teaching English Abroad & Online?
Request a free brochure or call 773-634-9900 to speak with an expert advisor about all aspects of TEFL certification and teaching English abroad or online, including the hiring process, salaries, visas, TEFL class options, job placement assistance and more.