9 Pro Tips to Help You Make Friends While Teaching English Abroad
Written By: Paige Lee | Updated: June 28, 2022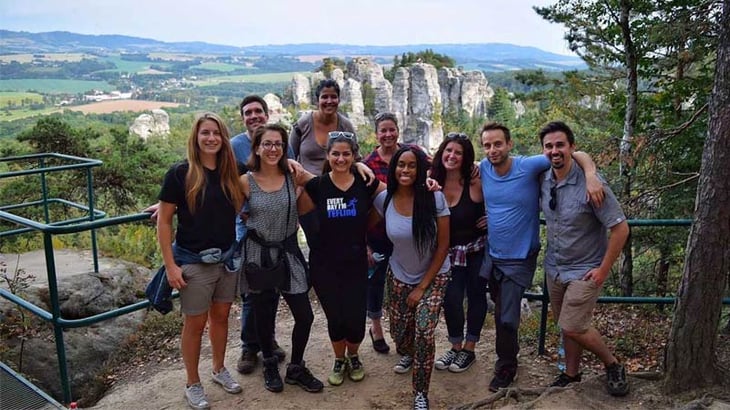 How am I going to make friends in a foreign country? An experienced ITA advisor provides some answers.
So you're thinking about moving overseas & teaching English abroad. You're weighing the idea of leaving the comforts of home; the places and people you know. Some of them have been part of you for your whole life. Yeah, you'll be experiencing something incredible, life changing, and extraordinary but…what if.
What if you get abroad and nobody speaks a language you understand?
What if you have nothing in common with anyone?
What if you get so crushingly lonely that you wash out and go home? What if you don't make any friends???
As someone who has taught abroad, I'm here to tell you that you WILL make friends, and they will be some of the most marvellous people you'll have ever met. These will be the people that you share this perception-altering experience with and who will always provide you with a couch to crash in future travels.
Here are some of my tips for how you can make friends along your journey of a lifetime teaching English abroad:
1. International TEFL Academy Alumni Network
Start here! There are hundreds of ITA TEFL course grads who have paved the way for you already! Find new friends living in your destination country before you even leave by meeting them in our ITA Alumni FB groups, one for every major country:
Meet other ITA students & alumni on the ITA Alumni Facebook group!
2. Mingle with your new English teaching coworkers!
Likely they'll be mostly native English speakers from English speaking countries, so they're foreigners in a new land just like you. They have travel stories to tell and similar anxieties that you'll bond over. This is the most obvious group of people to link up with.
3. Take the time to know your native coworkers, as well.
Most schools will have more staff than just the English teachers and they're just as excited to meet you as you are to meet them. Immersing yourself in a foreign culture includes getting to know the local folk, so understanding more about the people you work with every day and what their daily lives look like is great insight into a culture different than your own.
4. Get Yourself into a Language Exchange
Believe it or not, language barriers can actually bring people together. Wherever you teach English overseas, there will be locals that are just as eager to work on their conversational English as you are to work on your conversational Spanish/Mandarin/German/Korean/etc. In a language exchange you will get together and spend some time helping your new friend with their English and then they will help you with the local language - often over coffee, a drink, meal, or in any sort of a casual social setting. In many cases, outgoing locals will approach you on the street and even suggest this such an exchange to you right out of the blue (happened to me in China all the time). Be open to it! You never know who you're going to meet and who they'll introduce you to.
5. Join a Local Club or Sports Team
Likely you haven't even realized that this is a possibility, but intramural sports teams exist abroad too and joining in can be a great way to meet both locals and other expats! Some will be obvious (soccer in Latin America, basketball or rugby in Europe, baseball in Korea or Japan) but many are unexpected. When I lived in Shanghai, China I was on a dodgeball team! I've played kickball abroad too. Who knows what new game you'll learn and memories you'll make.
6. Meetup.com
That's all there is to say about this suggestion. Meet. Up. With other people who are looking to do something that you might also be interested in doing. Meet up with hiking groups. Meet up with people who love Russian literature. Tennis players. City explorers. Bike riders. Swing dancers. Whatever it is, somebody has created a meetup group local to you for it!

7. Hash House Harriers
Expatriate joggers and beer drinkers have been joining forces around the world for generations through the Hash House Harriers, a running club that has a chapter in many international cities. They lovingly call themselves "A drinking club with a running problem" and are well known for being a goofy way to meet fellow runners! Here is an overview and history of HHH: https://en.wikipedia.org/wiki/Hash_House_Harriers and their unofficial website: http://www.worldharrierorganization.com/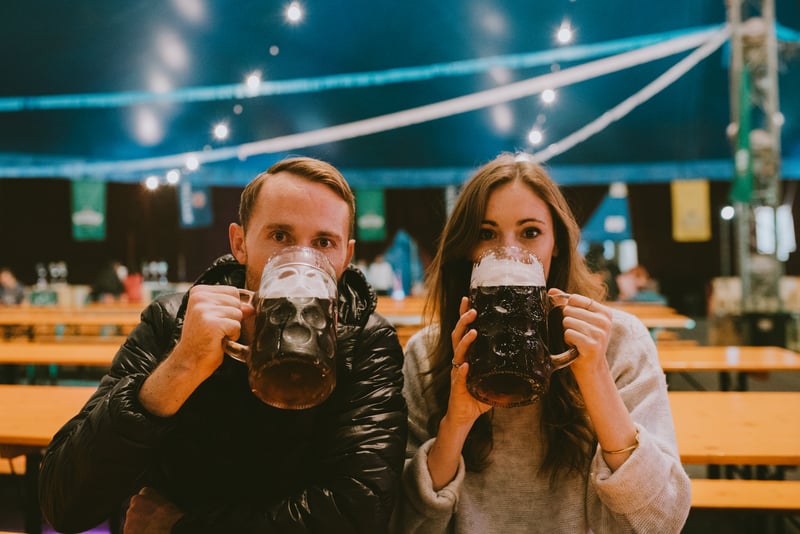 8. Additional Online Resources
You could fill a phone book with all of the various online resources and networks that expatriates use around the globe to connect – There are zilions! For example:


Example of Facebook groups for expats living in a certain city:


Hong Kong: https://www.facebook.com/groups/2257668489/
South Korea: https://www.facebook.com/WinKTravels/
9. Volunteer!
Just as in any community, there will always be people in need, no matter where you live and teach English abroad. Low income schools will value your TEFL training to help with English language training. Victims of natural disaster will need help rebuilding. Neighborhoods will need restoring. Orphanages are almost always seeking an extra hand. And sadly, there are almost always impoverished families looking to meet their basic needs - including friendship. Not only is volunteering a great way to see another side of the country where you teach, but it's also a chance for you to connect on a deeper level with the society you're living in.
And finally...
My last two pieces of advice are not suggestions but rather realities that you're going to have to accept:
Be brave – There will be times where you'll need to go do things alone and you shouldn't stay home just because that makes you nervous. Stop and take a look around you…you're living independently from any program in a foreign country. You're already a hero to so many of your friends and family back home! Take that one step further, suck in a few deep breaths, and try something new SOLO.
Expect to feel lonely and homesick - There's no getting around this, it's going to happen, it's all a part of the process and dealing with culture shock (and hey, it can happen in your home country as well). But I promise you… it will pass!
Now get out there and meet some amazing people! This is a global community that we live in, after all…
Born on a snowy Rocky Mountain-side but raised in the Chicago suburbs, Paige has lived and worked in Shanghai, China where she taught English and explored the Asian continent, as well as the 'Land Down Under' in Australia. With more than 10 years of professional experience in the fields of teaching English abroad & TEFL certification, Paige is one of our most senior Admissions Advisors.
Want to Learn More About Teaching English Abroad & Online?
Request a free brochure or call 773-634-9900 to speak with an expert advisor about all aspects of TEFL certification and teaching English abroad or online, including the hiring process, salaries, visas, TEFL class options, job placement assistance and more.