I'm an English Speaker from the Caribbean: What Are My Top Options for Teaching English Abroad?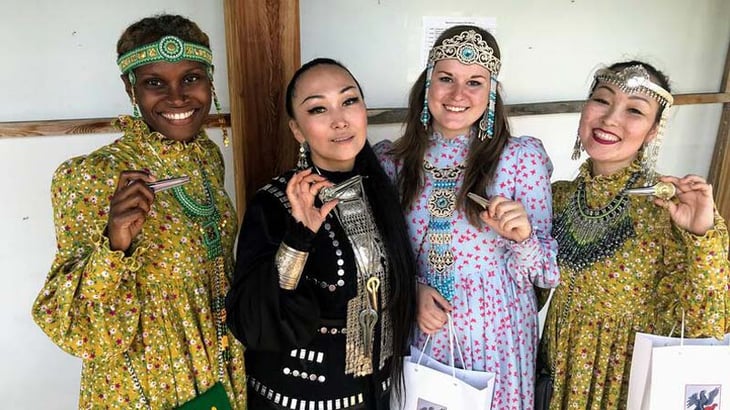 While many countries around the world are seeking Native English Speakers (N.E.S) for teaching positions, some may require specific citizenship for employment visas or not allow teaching under the table on tourist visas. This can lead to many questions for teachers from N.E.S. like the Caribbean Islands as to where provides the best opportunities to find work. While some countries may not be available, the good news is every region of the world offers great places to teach English abroad!
Below is a list of countries that hire citizens of Caribbean nations to teach English abroad.
Japan
Japan is one of the largest teaching markets in the world. The teaching market here allows teachers to save money, hires year-round and hires teachers in advance. It's also one of the large markets in Asia that doesn't require a teacher to be from the Big 7 (U.S., U.K., Ireland, Canada, Australia, New Zealand or South Africa). Some schools may still prefer teachers to be from one of the Big 7 countries, but plenty of schools still hire from other N.E.S. countries - it is up to you to be persistent, patient and flexible in your job search.
Regardless of your nationality, be aware that there are fairly strict requirements to teach English in Japan, including holding a 4-year B.A. degree from an accredited college/university and a TEFL certification in most cases as well.
The more open you are to locations and positions, the better opportunities you will find. Once you are enrolled in your ITA TEFL class, make sure to reach out to Alumni Facebook groups and make an appointment with our Student Affairs Department to plan your job search.
Cambodia
While Cambodia may not offer the same potential to save as Japan or hire in advance, this emerging teaching market still offers great opportunities for teachers from N.E.S. countries. Another perk of Cambodia is that it does not require a 4-year degree, opening more jobs for those without one. If you're a fan of lush jungles and tropical beaches, this hidden gem of Asia may be a great spot for you!
Spain: Student Visa Programs in Madrid & Barcelona
It's typically difficult for a non-EU citizen to obtain a work visa to legally live and teach English in Spain, leaving few options for those looking to soak in Spanish culture (and a little siesta time). Many English teachers simply teach illegally on an expired tourist visa - a practice known as Teaching English Under the Table. This is common and most English teachers who do this, do so without consequence; however, it is illegal and if caught by immigration authorities, you may be subject to a fine or temporary ban from the European Union of several years.

However, it is possible to gain a legal path to staying and working in Spain legally through ITA Student Visa Programs in Madrid & Barcelona. These 12-month programs enable ITA students to enroll in part-time language & cultural studies and to receive a student visa that enables them to live and teach in Spain. There is a process for the visa, so again, be sure to reach out to your advisor, but for those from the Caribbean looking to live in Europe, this program offers a path to teaching in two of Europe's greatest cities.
Learn more about Student Visa Programs for Teaching English in Spain.
Latin America
There are many options for teachers from all N.E.S. countries through out Latin America. Mexico, Costa Rica, Nicaragua, Peru, Ecuador, Argentina, and Colombia just to name some of the options for teachers. Latin America is another break-even region of the world that hires mostly in-person, providing travel opportunities and the chance to practice (or learn) Espanol. Most teachers throughout Latin America teach under the table on tourist visas, meaning a TEFL certificate and being a N.E.S. suffices for schools to hire!
Key Takeaways
The more open you are to locations and positions, the better opportunities you will find around the world. While these aren't the only places for natives of the Caribbean region, these countries provide great opportunity and success from past alumni. Interested in a country not listed? Call your advisor to discuss your options!
Jamaican native Kristine Bolt is teaching English in Russia - Read her story here.
Related Resources:
Tyler is California born and raised. After graduating from Chico State University with a BA in journalism, he traded his life on the beach for teaching English in Hong Kong. Now he helps others achieve their goals of teaching & living abroad as an Admissions Advisor at International TEFL Academy.
Want to Learn More About Teaching English Abroad & Online?
Request a free brochure or call 773-634-9900 to speak with an expert advisor about all aspects of TEFL certification and teaching English abroad or online, including the hiring process, salaries, visas, TEFL class options, job placement assistance and more.