diversity abroad
Teaching English in Yakutsk, Russia: Alumni Q&A with Kristine Bolt

What is your citizenship?

Jamaica

What city and state are you from?

Kingston

How old are you?

41

What is your education level and background?

Master's degree or Higher
Have you traveled abroad in the past?
Studied abroad

If you have traveled abroad in the past, where have you been?
USA, Canada, various Caribbean islands, England, France, Netherlands, Turkey, Tanzania, Indonesia, Singapore, Cambodia, Laos
If you have studied abroad in the past, where did you study?

USA - California

What sparked your interest in going to teach English abroad?

I underwent a 180 degree life change three years ago - I was made redundant from my executive job and a long-time relationship broke apart. I decided to use the opportunity to re-start my life doing something that I've always loved (traveling) but hadn't done in the way I wanted to. I also wanted to help people as I travel, that is, do some good. After considering a couple of options, I settled on teaching English abroad as my new career and way of life. At least for now!

What were some of your concerns before teaching abroad?

I honestly didn't have any real concerns. My life had become one of fear - of what others thought of me, of new things, of change - and I abandoned that way of life when I decided to re-start my life. I went to a new destination with an open mind and a teachable spirit. I go with excitement to learn a new language myself and to learn about another culture and how a whole other group of people live.

What did your friends and family think about you moving and teaching abroad?

My family were supportive and not at all apprehensive. They trust my decision-making abilities, and they know that when I make up my mind to do something, I only very rarely can be swayed from it.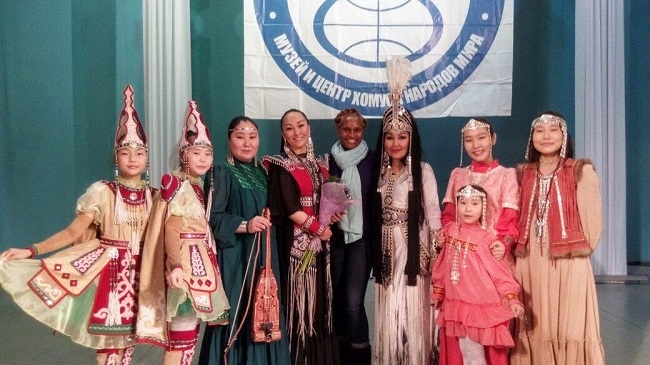 TEFL CLASS INFORMATION
Why did you decide to get TEFL certified and choose International TEFL Academy?

I was volunteering with a small NGO, where part of my duties was to teach English classes to children. I found, surprisingly, that teaching was my favourite part of the work that I was doing. A friend mentioned that they knew someone who had gotten certified as a teacher of English as a foreign language, and I started looking into my options. International TEFL Academy came up almost immediately in my search and I attended an informational webinar and contacted them about doing their online course. I liked their responsiveness, their helpfulness, their course content, and the fact that they had online classes, since I was in Indonesia at the time.
Which TEFL certification course did you take?

Online TEFL Course

How did you like the course?

I thoroughly enjoyed the course, particularly because I was teaching at the time and so I could immediately begin putting my new knowledge into practice every single week. Instructors were knowledgeable and clear, and also very helpful when extra assistance was required. I found the readings and assignments extremely helpful and practical; I actually used most of my assignment lesson plans to teach my actual classes, so I got to test out my theories in real time. Completing my practicum wasn't difficult because, as I said, I was in a teaching situation already, so I was completing it along with my course.

How has your TEFL training helped you in your current teaching position?

I absolutely wouldn't have secured my current teaching position without my TEFL certification. I teach in a professionally run language school, which operates in a professional environment and requires its teachers to be certified. Considering that I love my job here, I'm very thankful that getting my certification helped me to secure it!

Which city and country did you decide to teach English in and why?

I decided to teach English in Russia in the city of Yakutsk. I've been in Russia for almost six months now, and I have another four months to go, but I will renew my employment contract for at least another school year.
During which months does your school typically hire?

March to May

Did you secure this position in advance of arriving?

Yes

How did you interview for this position?

Skype/Phone Interview

What kind of Visa did you enter on?

Tourist visa

Please explain the visa process that you went through.

Upon my arrival, my school went through the legal process of securing my work visa, which is valid until the end of my contract. This process was completely handled by the company's lawyers, so all I had to do was give them my passport and landing card for processing when instructed to do so and sign the required paperwork. Within two or so months, I received my resident's permit.

What are the qualifications that your school requires for teachers? Please check all that apply

- TEFL Certification
- Native English speaker

What is the best way to apply?

Apply online

Tell us about your English teaching job!

I work a maximum of 30 academic hours per week (an academic hour is 40 minutes), but I teach mostly children so sometimes preparation time is a little longer, since I find it sensible to have too many activities instead of not enough. My contract stipulates that I don't disclose my pay to anyone so, I'm sorry but I can't share that here. However, my school provides my flat and pays my utilities, so I'm able to save a significant portion of my pay. My spending is mostly on food and entertainment. I work for a language school that provides English classes from age 3 years old to adults. I get two weeks of paid vacation annually.

How did you find somewhere to live and what is it like? Do you have roommates?

My school provides my flat, and I live alone.
COUNTRY INFORMATION - FUN!

Please explain the cultural aspects, public transportation, nightlife, social activities, food, expat community, dating scene, travel opportunities, etc...

Cultural aspects: Yakutsk is in the Sakha Republic (Yakutia) of Russia, so the culture is heavily traditional Sakha.

Transportation: The bus is quite easy to take and there is a local map app that is very helpful for this. There are bars and restaurants everywhere, so it's easy to find places to socialize.

Food: I enjoy the food immensely because it's a little different from what I'm used to - horse and reindeer meat are normal on the dinner table here. Because of the extremely low temperature, hearty food is also very common but it isn't difficult to find fresh fruits and vegetables, though they are (necessarily) imported and therefore a little higher in price.

Expat community: There's an expat community here somewhere but honestly, I haven't sought anyone out because I'm already having so much fun with my local acquaintances.

Dating scene: I have no idea about the dating scene.

Travel opportunities: Getting out of the city during the winter is a little tricky in terms of visiting the surrounding countryside. However, there are regular flights to other places (even the legendary Yakutian fog doesn't stop the flights) go on all the time.
COUNTRY INFORMATION - MONEY
What are your monthly expenses?

I don't pay rent or utilities. I spend about 11,000 rubles (approx. $175 USD) each month for groceries and another 5,000 rubles ($80 USD) on eating out. I walk quite a lot, so my spending on buses and taxis is very minimal (less than 1,000 rubles - $16USD); also, a bus ride anywhere in the city is a flat rate of 25 rubles (40 cents USD). I spend about 1,000 rubles each month on credit for my phone and that gives me 10 GB of data for the month with the plan that I'm on. I don't have wifi at home (I could but I choose not to) so I can't say anything about that cost either. I haven't left Yakutsk yet (except to visit surrounding villages) since I arrived, but I plan to hop aboard the Trans-Siberian Express this summer. I expect the 14-day journey from Vladivostock to St. Petersburg it will cost me around US$2000, including my flight from Yakutsk to St. Petersburg and hop-off excursions along the way.

How would you describe your standard of living?

Excellent. My flat is comfortable, and I keep it clean so my living situation is very comfortable. Since my potential major expenses (rent and utilities) are covered by my school, my spending is completely discretionary and I find that I have a lot of wiggle room in my budget.

In your opinion, how much does someone need to earn in order to live comfortably?

This is difficult to say because it depends on a person's commitments. For example, if someone has bills to cover back home and must transfer money often, they may find themselves struggling at some point. However, I think any person in a reasonable situation should be able to live comfortably on the salary that my school pays.
ADVICE FOR PROSPECTIVE ENGLISH TEACHERS
What advice would you give someone planning or considering teaching abroad? Would you recommend teaching in your country?

Go for it! This is an invaluable experience which, if you approach it with the right mindset, will make your life richer than money ever can. I can highly recommend my school; in fact, it is, hands down, the best and most emotionally healthy company I've ever worked for in the almost 20 years of my working life. Russia is vast so I can't recommend the country as a whole, but I certainly love the little corner of it that I live in!


For more on Kristine's adventures, check out her blog!
Are you a citizen of a Caribbean nation? Check out I'm an English Speaker from the Caribbean - What are my Options for Teaching English Abroad?
A citizen of Jamaica who holds a Master's Degree in engineering from UC Berkeley, Kristine literally traveled halfway around the world to teach English in Siberia, Russia after earning her TEFL certification online from International TEFL Academy. As an ITA Alumni Ambassador, Kristine has shared her perspectives on a variety of TEFL-related issues to help others with their transition of moving abroad to teach English overseas.
Want to Learn More About Teaching English Abroad & Online?
Request a free brochure or call 773-634-9900 to speak with an expert advisor about all aspects of TEFL certification and teaching English abroad or online, including the hiring process, salaries, visas, TEFL class options, job placement assistance and more.