must read
What are the Basic Requirements for Teaching English in Russia?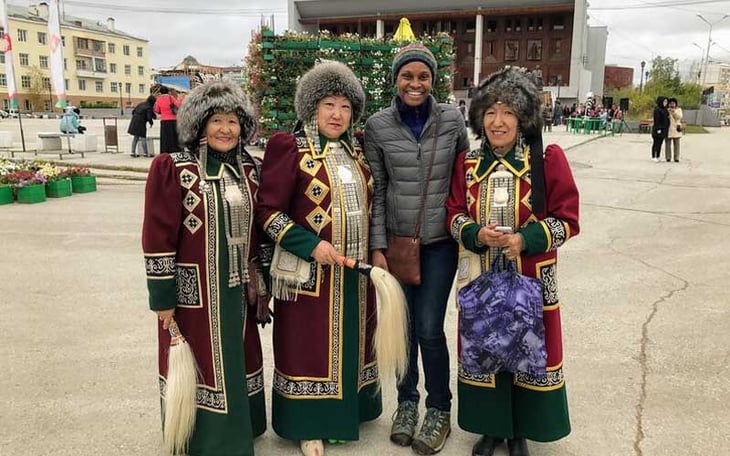 Requirements for teaching English in Russia:
The basic requirements you need to meet to get a professional job teaching English in Russia include having a TEFL certification; an understanding of the hiring and visa process; an interest in teaching English to children or adults; and savings for start-up costs. You do not need a degree to teach English in Russia nor do you need teaching experience prior to earning your TEFL certification.
1. TEFL Certification
Nearly all language schools in Russia are looking at your resume to see if you hold a legitimate (accredited) TEFL Certificate upon application. Being a native or fluent English speaker is one thing, but actually understanding teaching and language methodology to the point of conducting successful classes is another. Russian schools want teachers to come in prepared and well-trained, and a TEFL Certificate will get you there.
A legitimate and recognized TEFL class must have a minimum of 100 hours of coursework, 6-20+ hours of live practice teaching with non native English learners, it must be accredited by a recognized body within the field, and it must be taught by university-level instructors.
To learn more about how to evaluate a TEFL school: 5 Key Tips to Help You Pick the Best TEFL Certification School (and Not Get Ripped Off)
From nitty-gritty teaching methods to cultural sensitivity and lesson planning, your TEFL class will prepare you for every aspect of teaching English abroad.
Here are some great options for getting TEFL certified to teach English in Russia:
Armed with an accredited TEFL certification, you are well on your way to securing a fantastic teaching job overseas in Russia or elsewhere around the world.
2. Understanding of the Hiring & Visa Process
Some schools in Russia will hire new teachers in advance over the phone or by Skype - in other words, you can interview from your home country and line up a job before you actually go to Russia. Schools in Russia assist teachers with the visa process, but you'll need to pay the fee (around $130 at the time of this article) and provide documentation of an HIV/AIDS test in order for that visa to process. When you apply to positions in advance from home for teaching jobs in Russia (usually via Skype or phone), your visa will be processed via a Russian Consulate or Embassy in your home country. If you find your job on the ground in Russia, you will need to visit a neighboring country to complete your visa process before returning back to Russia to begin your teaching job.
For more detailed information, please check out:
What Type of Visa Can I Use to Teach English in Russia?
3. An interest in teaching English to children or adults
Good news! The market in Russia is so large that there are opportunities to teach any age group. Whether you want to work with children or adults, there are schools and positions available - at some schools you might work with students of different ages. We highly recommend being flexible to avail yourself to the most opportunities and choices when it comes to ultimately selecting the best teaching job in Russia for you.
4. Savings for start-up costs
Do you have approximately $1,200.00 - $2,000.00 USD for start-up costs? This cost will vary depending on the benefits a teacher receives from their school; however, it's important to bring a cushion of cash with you when you first move over. If you get paid monthly, you'll be in Russia at least a month before you get that first paycheck, so you need funds to cover you in the meantime.
To learn more, check out: What are the Basic Start-up Costs for Teaching English Abroad?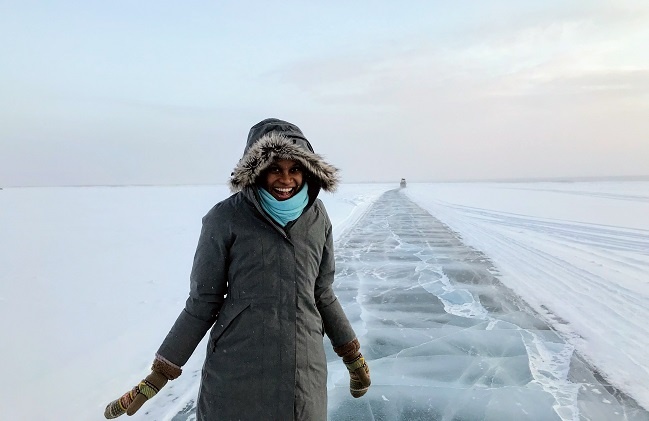 5. Bonus: What DON'T you need to teach in Russia?
You don't need a college degree.
You don't need prior experience teaching before getting your TEFL certification.
You don't need any Russian language proficiency.
Chelsea grew up in South Florida and attended the University of Florida. Following graduation, she hopped on a plane to Japan and participated in the JET program for two years. Chelsea has worked as an Admissions Advisor at International TEFL Academy for more than 3 years and has assisted hundreds of ITA students to teach English in Japan and around the world.
Want to Learn More About Teaching English Abroad & Online?
Request a free brochure or call 773-634-9900 to speak with an expert advisor about all aspects of TEFL certification and teaching English abroad or online, including the hiring process, salaries, visas, TEFL class options, job placement assistance and more.