must read
What Type of Visa Can I Use to Teach English in Russia?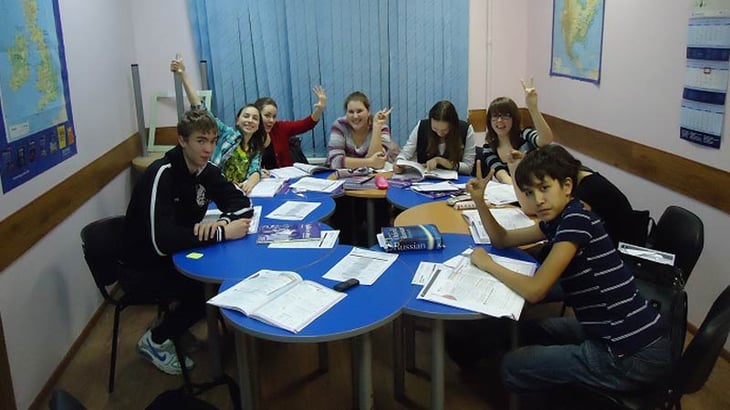 Interested in teaching English in Russia? You're in the right place! Visas are an important part of planning your adventure overseas, so you want to make sure you're familiar with the process before you head abroad. The following is the most common type of visa that can be obtained for teaching English in Russia.
The type of visa you'll need in Russia (and how you get that visa) will depend on your nationality, teaching job and perhaps other factors like whether you get your job in advance of your arrival, or if you get hired locally in Russia. Be sure to speak to an International TEFL Academy Advisor by calling 773-634-9900 to discuss your specific questions and concerns about your visa for teaching English in Russia.
Nitty Gritty Facts About Visas For Teaching English in Russia:
Name: Work Visa
Cost: Please check with the consulate processing your visa for current price and payment options.
Documents: You will need a current, valid passport, a filled out and printed visa application form, one recent passport-sized photo, a letter of invitation, and a HIV test (AIDS) Certificate. Please see visa process below for additional details.
For more information, you can check out the following websites:
These laws are subject to change and it is up to you to make sure you have the most updated information. It is very important that visa applicants check the specific requirements of the consulate where the visa will be processed.
The Process For Obtaining a Visa to Teach English in Russia:
To process your Work Visa, you will need to take all the following documents and submit them to your Russian Consulate:
Current passport which should be valid for a minimum of six months after visa's expiration date and has at least 2 blank pages.
Visa application form filled in and printed out from the consular website. Ensure that the dates of your entry and exit, as entered in the application form, match with or fall within the period specified in the supporting documents.
One recent passport size photo.
Letter of invitation that meets the consulate's requirements.
When applying for work visa you must additionally submit HIV Test (AIDS) Certificate taken within the last three months. HIV Test (AIDS) Certificate should still be valid for 15- 30 days on the day of your application.
Visa fee. Please check with the consulate processing your visa for current price and payment options.
Please Note:
At Customs Migration Card: All foreign citizens are required to carry a Migration Card while staying in Russia. You will be given the Migration Card upon entry to Russia. Complete both parts and present it to Passport Control. The border guard will put a stamp (the same as in the passport) on your Card and remove the top portion.
In accordance with the Resolution of the Government of the Russian Federation No. 413 of 16 August 2004, "On migration card", the migration cards are distributed gratis by immigration officers at all ports of entry to the Russian Federation.
A foreign national must carry migration card during the whole period of stay in the Russian Federation and submit it along with other documents for migration registration at the place of sojourn.
In case of loss or damage of the migration card a foreign national must notify an appropriate local office of the Ministry of Internal Affairs of the Russian Federation within three days. Provided that travel documents, used to enter Russia, are presented, a gratis duplicate card is issued.
When leaving the Russian Federation, a foreign national must submit the card to a migration officer at port of exit.
Absence of migration card during the stay in the Russian Federation or at the time of exiting the Russian Federation may bring to administrative liability.
Founded in 2010, International TEFL Academy is a world leader in TEFL certification for teaching English abroad & teaching English online. ITA offers accredited TEFL certification courses online & in 20+ locations worldwide and has received multiple awards & widespread recognition as one of the best TEFL schools in the world. ITA provides all students and graduates with lifetime job search guidance. ITA has certified more than 40,000 English teachers and our graduates are currently teaching in 80 countries worldwide.
Want to Learn More About Teaching English Abroad & Online?
Request a free brochure or call 773-634-9900 to speak with an expert advisor about all aspects of TEFL certification and teaching English abroad or online, including the hiring process, salaries, visas, TEFL class options, job placement assistance and more.