must read
5 Reasons Why Russia is a Top Job Market for Teaching English Abroad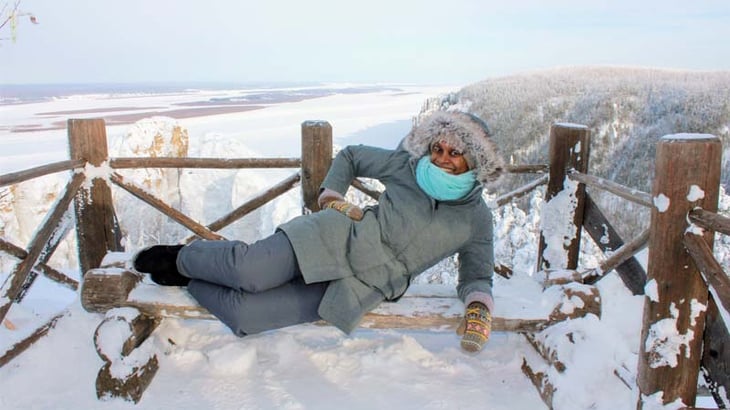 Russia. Land of Dostoevsky, Tchaikovsky and Peter the Great, it's the largest country in the entire world stretching from Europe across northern Asia to the vast forests of Siberia.
In fact, the Russian Far East alone is the size of continental Europe. Steeped in history and culture, this captivating land that is filled with such stark contrasts culturally and geographically is a must see for any world traveler. Its mysterious allure once inspired none other than Winston Churchill to remark that, "Russia is a riddle wrapped in a mystery inside an enigma". The incredible challenge is to explore it all from the vast forests and turquoise lakes of the east to the cosmopolitan cities of Moscow and St. Petersburg whose grand opera houses, palaces and museums are equal to any in Europe. This makes Russia the next frontier for travelers and teachers interested in a side of Europe that was seldom travelled and still remains largely off the radar of many.
If you seek the international adventure of a lifetime here are the top 5 reasons to teach English in Russia. Of course, once you arrive you will find this is just the tip of the iceberg for all that it has to offer.
5. Russia is a huge job market for teaching English abroad & language schools hire year round!
With a huge population and an economy increasingly dependent on international commerce and trade, Russia is one of the largest job markets for teaching English abroad in the world. In fact, demand is so high that language schools and institutes Russia hire year round for English teachers, which means if you do not want to wait around for the September and January hiring seasons in the rest of Europe than Russia is a fantastic option. You can arrive as the snow is thawing and spring flowers are popping up in the parks of Moscow or you can arrive in St. Petersburg in the summer time when they experience "white nights" with the sun in the sky for nearly the entire day.
4. A college degree is not required!
This is great for all. If you do not yet have your four year college degree this is a fantastic location for you. If you do have a college degree you will excel in this market with those added credentials! The demand for teachers in Russia is so great that as a native English speaker with a TEFL certification you have opportunities throughout the largest country in the entire world.
3. You are able to receive a work visa!
Yes, you can waltz through Red Square, attend the Bolshoi Ballet, and have access to some of the most amazing museums and art galleries in the world and do it all while working legally, worry free. It is typical for language schools in Russia to sponsor work visas for foreign English teachers and unlike in some European nations like Spain and Italy, the Russian government does issue work visas for foreign English teachers who are not citizens of countries in the European Union.
2. They hire you from your home country in advance!
The hiring process for Russia involves submitting resumes to schools of interest and conducting interviews via Skype or phone. Before you depart for your adventure teaching English abroad you will be able to know your salary, paid vacation time, school location, neighborhood, and have already started your search for an apartment. Russia is one of only a few countries in Europe where language schools recruit and hire English teachers in advance. Russian schools make the transition easy and streamlined for both first time and experienced world travelers. Not only that, some schools in Russia (though not all!) may provide free airfare and/or free housing (or a stipend) for foreign English teachers.
1. Russia will be the adventure of your lifetime!
The sheer enormity of the country alone is astounding. The history that has shaped it's people and culture is fascinating. The art, literature, poetry, music, and dance are world class. Going off the beaten path of traditional Europe will open your mind to the wonders of a world beyond your wildest dreams. Looking up at St. Basil's Cathedral in Moscow's Red Square at dusk as the spirals are lit up against the Russian sunset will be a time when you think to yourself:
"THIS is my adventure. I have arrived!"
Founded in 2010, International TEFL Academy is a world leader in TEFL certification for teaching English abroad & teaching English online. ITA offers accredited TEFL certification courses online & in 20+ locations worldwide and has received multiple awards & widespread recognition as one of the best TEFL schools in the world. ITA provides all students and graduates with lifetime job search guidance. ITA has certified more than 40,000 English teachers and our graduates are currently teaching in 80 countries worldwide.
Want to Learn More About Teaching English Abroad & Online?
Request a free brochure or call 773-634-9900 to speak with an expert advisor about all aspects of TEFL certification and teaching English abroad or online, including the hiring process, salaries, visas, TEFL class options, job placement assistance and more.