10 Great Locales to Watch the Super Bowl While Teaching Overseas

Are you pumped up to see the legendary Peyton Manning and the high-powered Denver Broncos take on Cam Newton and the Carolina Panthers in Super Bowl 50 - America's largest and most beloved sporting spectacle?

Are you are heading to teach English abroad and you're worried about missing American's biggest sporting event?
Have no fear! Pigskin lovers gather all over the world to catch the action and to see who will host the Lombardi Trophy after the final gun. Here are ten great locales around the globe where English teachers and expats will be gathering to enjoy their Super Sunday (or Monday in some parts!).
1. Beijing, China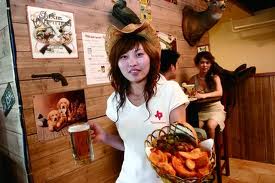 If you are teaching English in China, no worries you can still watch the "Super Bowl Sunday" but it will actually be a "Super Bowl Monday" instead! Beijing is getting ready and all sorts of venues will host parties and open bars where one can watch the game, enjoy some beer, and munch on all the American food that you want from wings to ribs. Some of the best sport bar options in Beijing include: Cu ju Beijing, Tim's Texas Bar-B-Q or the Union Bar and Grille. Gametime: 5:30AM (Local Time!!!!).
2. Seoul, South Korea
English teachers in Seoul, Korea looking to watch the Super Bowl live will be heading to Itaewon! This is the place where all foreigners get together and there are hundreds of American bars featuring western food, big screens and drinks along with the game…they will make you feel just at home! Some great options include Hollywood Grill, Wolfhound Pub or Sam Ryan's Sport Bar & Grill.
3. Bangkok, Thailand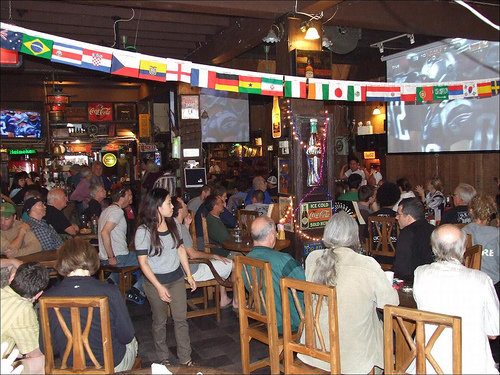 If you are around nice weather and wearing your flip flops around Thailand, and want to enjoy the Super Bowl, you might consider heading to Khao San Road! This hood is the meeting point for foreigners, and a backpacker hang-out with tourists from all over the U.S. and the world. Loaded with cheap places to stay and eat, plus tons of bars, clubs and restaurants, Khao San seems to be the ideal place to start catch up the "Super Monday Bowl". Yeah Monday again, you are in Asia! If you are in Chiang Mai, go to the Chiangmai Saloon Sports Bar and Grill. If you are in Pattaya head to Dicey Reilly's for the 6:30 am kickoff.
4. Paris, France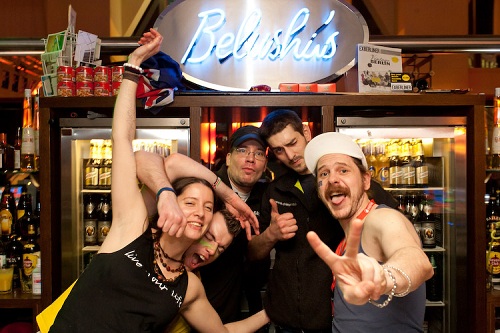 Wondering if you can watch the Super Bowl in France? Mais oui! If you are teaching English in Paris or if you are there on vacation, but don't want to miss the action, head to "W.O.S Bar", they are organizing a big "Super Bowl Party" this Sunday, February 3th, from 9 PM. Another great Super Bowl party is held at "Belushi's Paris," offering multiple food and drink specials, including a buffet with free beer.

5. Berlin, Germany
If you like beer with your football, you'll be in the right place teaching English in Germany. Prost Berlin!!! "Berlushi's Berlin" will provide English commentary and they promise the bigest screen in Berlin, plus BBQ ribs & Buffalo wings, burgers and bar snack that will remain open until the trophy is hoisted. "Hard Rock Cafe Berlin" also will televise the event this Sunday, February 3rd starting at 11 pm!

6. Tokyo, Japan
Reggae and football in Tokyo? Local English teachers in Japan swear by the annual Super Bowl party thrown at famed reggae bar, JKB, in Rappongi, which offers great food and beverage options as well as huge screens for watching the big game from opening kickoff to the final gun.
7. Barcelona, Spain
If you are teaching English in Spain, trying to work on your Español, but still want to see the game, you are in luck. The "Hard Rock Cafe" en plaza Cataluña will have "super bowls drinks" and food specials starting from 11.30 PM. Also "7sin Bar" hosts a big Fiesta, complete with big screen, hotdogs and cervezas…¡Olé!
8. Santiago, Chile
If you are teaching English in Chile or just traveling and don't want to miss the event, Santiago will offer some great options to watch Super Bowl XLVIII. The favorite place for American residents in Santiago is "California Cantina & Restaurant", the menu lists all items in English and the "Gringo Burgers" and the pizzas are the favorites. Other American-flavored options include "Pub Licity", "T.G.I Fridays" and "Ruby Tuesday".
9. Buenos Aires, Argentina
If you are teaching English in Buenos Aires, and want to stop dancing tango for a few hours to watch the game, there are some good places we recommend you. "Sugar Buenos Aires" will feature two large screens, spicy chicken wings, hamburgers, nachos and a variety of drink options. Or, head to "The Casa Bar" for a big fiesta that kicks off around 8 PM.
10. Rio de Janeiro, Brazil
Really you want to watch the game? You are teaching English in Brazil!!! Whatever! If you want a little break from the samba, batucadas, enjoy Ipanema, Copacabana and all the party around it's ok, we will recommend you a few places to escape to a little American home. "Lord Jim Pub" will offer a mixed Brazilian American menu and plenty of beer. Other sport bars include Mud Bug, Red House Burgers and Grill. Good luck!
More articles about life teaching English: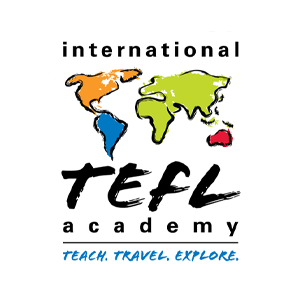 Founded in 2010, International TEFL Academy is a world leader in TEFL certification for teaching English abroad & teaching English online. ITA offers accredited TEFL certification classes online & in 25 locations worldwide and has received multiple awards & widespread recognition as one of the best TEFL schools in the world. ITA provides all students and graduates with lifetime job search guidance. ITA has certified more than 25,000 English teachers and our graduates are currently teaching in 80 countries worldwide.
Want to Learn More About Teaching English Abroad?
Request a free brochure or call 773-634-9900 to speak with an expert advisor about all aspects of TEFL certification and teaching English abroad or online, including the hiring process, salaries, visas, TEFL class options, job placement assistance and more.